It was on TEN's The Project Monday night, Steve Price interviewed John Law's about his newly released book Lawsie … Well You Wanted To Know.
It was a tense exchange between frenemies as reported by radioinfo.
But the interview gained further traction when 2Day FM's Em Rusciano reacted on-air to Laws' comments about his female staff.

Price: You, famously have all the women in your office wear skirts with bare legs.
Laws: True.
Price: But you can't do that any more.
Laws: I can
Price: You still do it?
Laws: You bet. They all wear skirts.
Price: You haven't had the equal opportunity commission come 'round knocking on your door?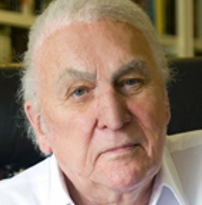 Laws: No. And if they do, they can get stuffed. He who pays the piper calls the tune. It would be a bit funny if I wore a skirt – I just love women. It's been one of my great downfalls in life. I love to talk to them. I'd much rather talk to them than a bunch of blokes. And I love them to look feminine. And to me, a skirt on beautiful body is a very, very feminine thing.
Rusciano labeled the comments "sexist" and "irrelevant".
She spoke with Fairfax Media after her shift saying, "In 2017, the fact a broadcaster could sit on a national television and unashamedly pronounce that all the women in his office wear short skirts and he liked to look at them [is infuriating]," she said. "It insinuates our only purpose is to provide eye candy for the male gaze.
"I think he has no idea who I am," she said. "But [I blasted him] just on the off chance a young woman was watching and felt, oh God, is that what goes on?
Laws has reacted by sending the breakfast announcer a letter, referring to her as a "…funny little person".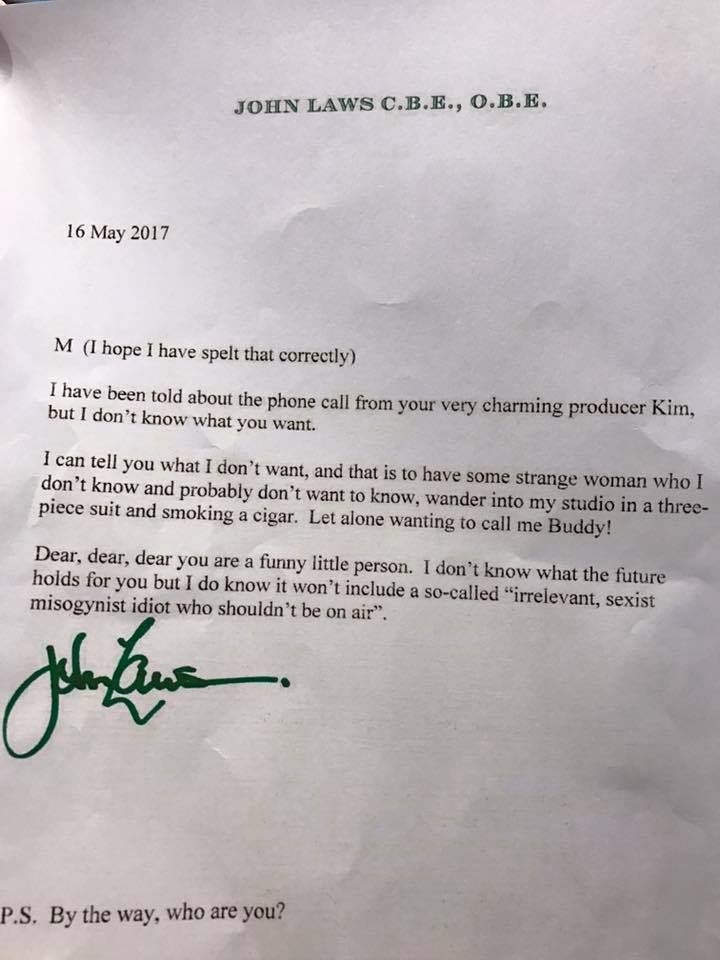 The letter has been posted on Em's Facebook page, with thousands of likes and hundreds of comments.
"Honestly what a day, the green texta and opening gag are my favourite bits but that last line. I'm honoured he even listens to the show."
Em also read the letter on-air with perhaps co-host Harley Breen, having the last say.
"This is the most amazing letter I've ever received … I'm gonna be pen pals with John Laws, this is so exciting," says Em.
"You are welcome on this show anytime."
"But only if you wear a skirt," Breen added.