Australia today has overwhelmingly voted in favour of same sex marriage.

Australian Statistician David Kalisch announced the results of the ABS postal survey at 10am from Canberra as Australia held a collective breath.

Out of 12.7 million votes, 61.6 per cent were returned in favour of same-sex marriage.

It was in 2015 I wrote an article for radioinfo about coming out on air.

"Imagine hiding from who you are because of societal, cultural and sometimes legal restraints. Then imagine being a radio announcer aware that your life is often fodder for on air content but unsure if your listeners want to know or even how they would react if they knew your partner is Jack and your name is Matt."
Fast forward two years and it seems very few care who your partner is.

After hearing the vote, (and yes shedding a tear or two) I checked in with both Matt and Jay featured in that article to hear their reaction.
"I feel so happy", says 7HOFM's Matt Newell. "To feel equal amongst other Australian's is an empowering and beautiful feeling. Tassie recorded a higher than average Yes vote as well, which makes me feel incredibly happy to be a Tasmanian today."

For Triple M Mackay's Jay Shipston, it's been an emotional morning. He arrived for his breakfast shift supported by colleagues who had decorated the studio in anticipation of the vote.
And then joined him in the studio to hear the results.

And while clearly emotional the vote now needs to go to Parliament. In his press conference following the announcement Prime Minister Malcolm Turnbull promised to officially recognise same sex marriage by Christmas.

"Well I'm not sure how it will go in Parliament", says Jay. "It's such a mess."

"All I can hope is that we have the promises of our leaders and they stick to what they have said to the Australian people, and most important, the LGBTIQ community.

"Married by Christmas though? I'm flat out organising my Christmas shopping LOL but within 12 to 18 months."

Matt's workmate and fellow announcer at 7HO FM Ben Watson is also celebrating the result.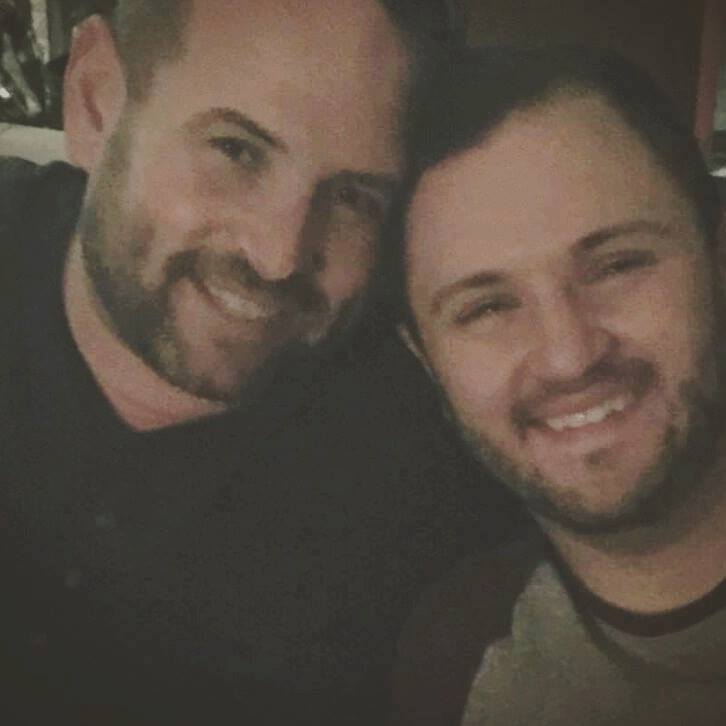 "So, so happy to know Australia has love," he says.

"To know that one day soon, I hope, I can marry Adam my soul mate and best friend, after almost eight years together. It's getting that much closer."
And then there is SCA Scoopla host Justin Hill.

"Today is a great day. While I cheered, and celebrated with my friends and co-workers, I couldn't help but feel like this was a deeply personal moment. Something kind of clicked inside me when I heard the result and it's been really hard to hold back the tears," he says.

"I'm struggling as I write this because where we stand right now is on the edge of something amazing. Every member of the gay community before me has gone through a revolution of their own where they stood with bated breath, waiting to see if a simple human right would be handed to them and this was mine.

"I can't wait to grow old with my partner, I can't wait to tell this story and laugh about how ridiculous the whole thing was. But right now, I need to go and have a little cry to just let it all out and tomorrow we move forward."

And I will be having a little cry too. I have known Justin a long time and many years before he came out. I have seen him struggle with the perceived stigma of being gay that forced him to supress who he was.

I can't imagine how that must feel.

So, to be credited for encouraging Justin to be the man he should be and the world deserves to know is very emotional, particularly on this day in Australian history.

"You really were instrumental in me coming out Kim, you need to know that. You made me feel normal and like it was no big deal. I owe you for that xx."

It is normal.

As the Master's Apprentices sang "…do you what you wanna do, be what you wanna be yeah."

Kim Napier