Heritage shows win the day. FOX and smooth big winners in Melbourne.
The first survey for 2018 has been released.
The survey was conducted for CRA between Sun Jan 21 to Sat Mar 3.
This is the first time that digital listening survey results have been released on the same day as the analog listening results. The digital results (see related report) are shown after the usual charts.
View our Trend Graphs here.
Click the charts to enlarge them and refresh radioinfo as the day progresses for the latest Analysis and Spin.
Previous survey results here. View the live blog from twitter at the bottom of this page.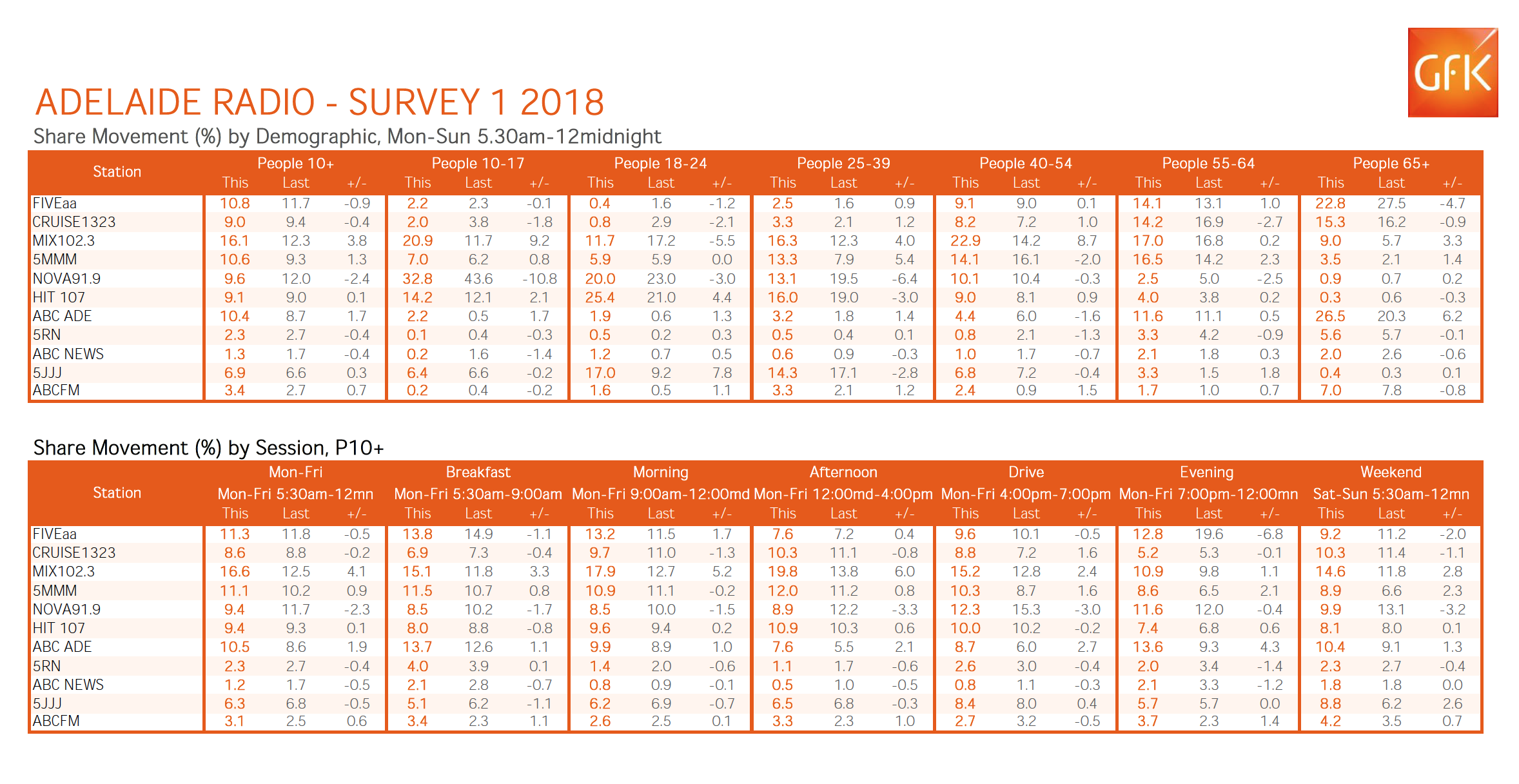 DIGITAL RADIO RESULTS