The results for the third metro market radio ratings survey have been released.
Most (but not all) talk stations gained during the federal election campaign, which began on April 11, with the election held on May 18.
The survey was conducted for CRA between Sun Mar 10 to Sat Apr 13 & Sun Apr 21 to Sat May 25, 2019.
Click the charts to enlarge them. See the previous survey results here.

Other reports: Analysis, Trend Graphs, Digital Results,
AM/FM Results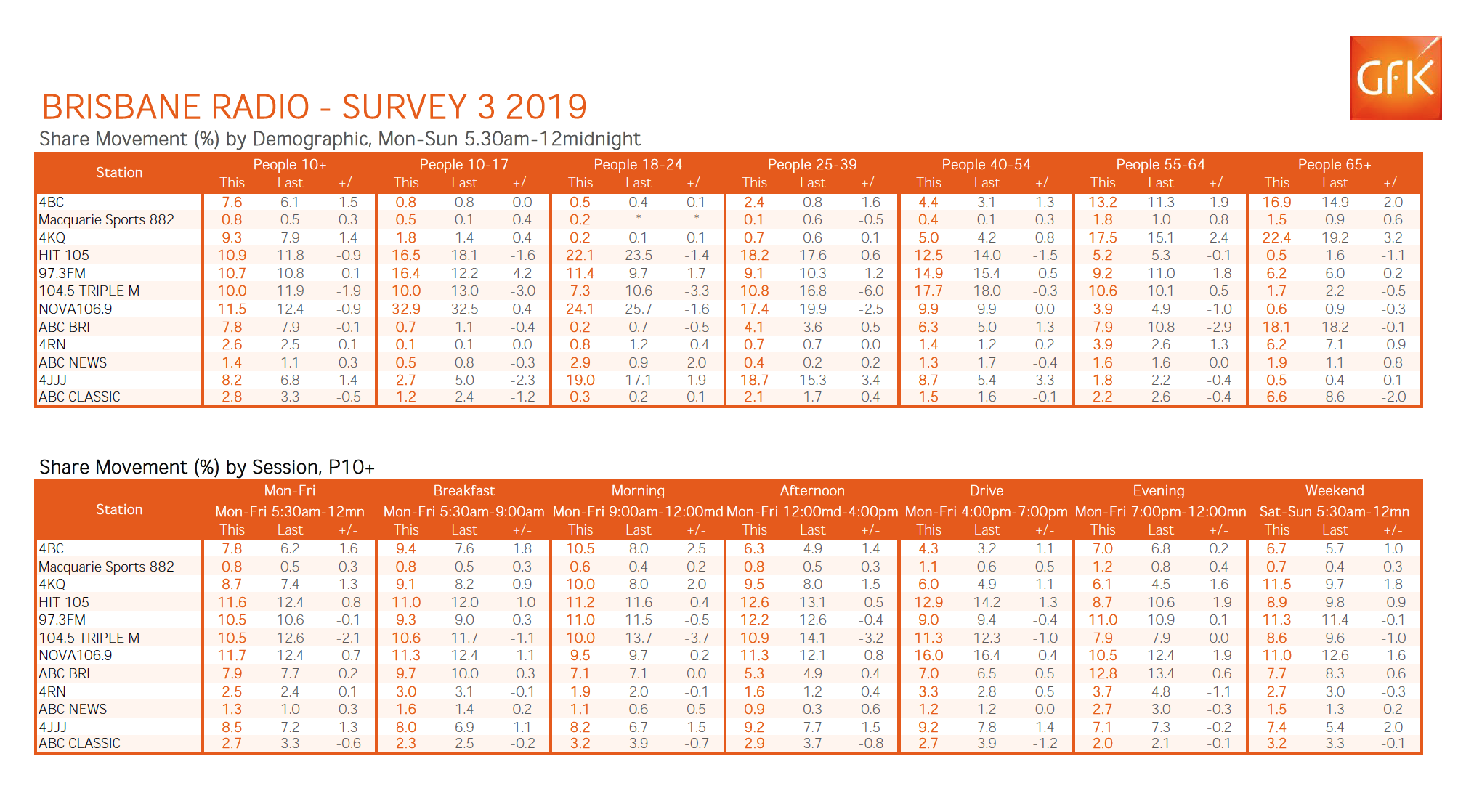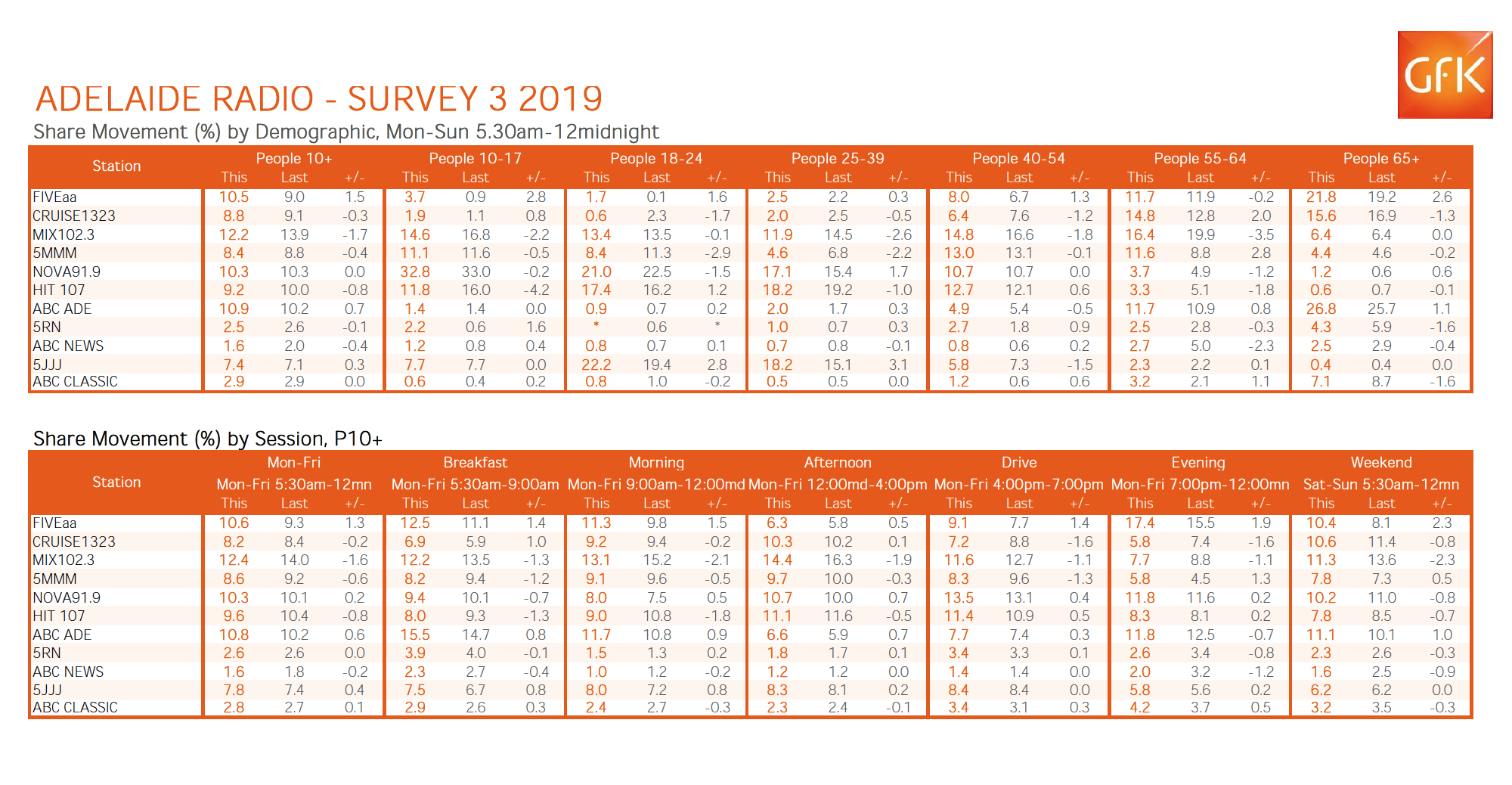 Digital Radio