Results for the first metro market radio ratings survey of 2020 have just been released.
Nova gains ground in every market, except Adelaide, where it remains steady.
97.3 loses top position in Brisbane and Mix 94.5 falls from the top in Perth.
Macquarie Sports Radio is out of this survey due to the change of format mid survey from sport to music. "They will be there from Survey 2," according to Nine Entertainment.
The survey was conducted for CRA between Sun Jan 19 to Sat Feb 29, 2020 in a period of unprecendent bushfire effects in most cities, plus the usual features of the first survey, cricket and triple j's Hottest 100.
Click the charts to enlarge them.
Refresh this page during the day for the latest updates.
Previous survey results here.
See also: Analysis, DAB+ Results, Spin, Cumes.
AM/FM/DAB+ Stations
DAB+ Only Stations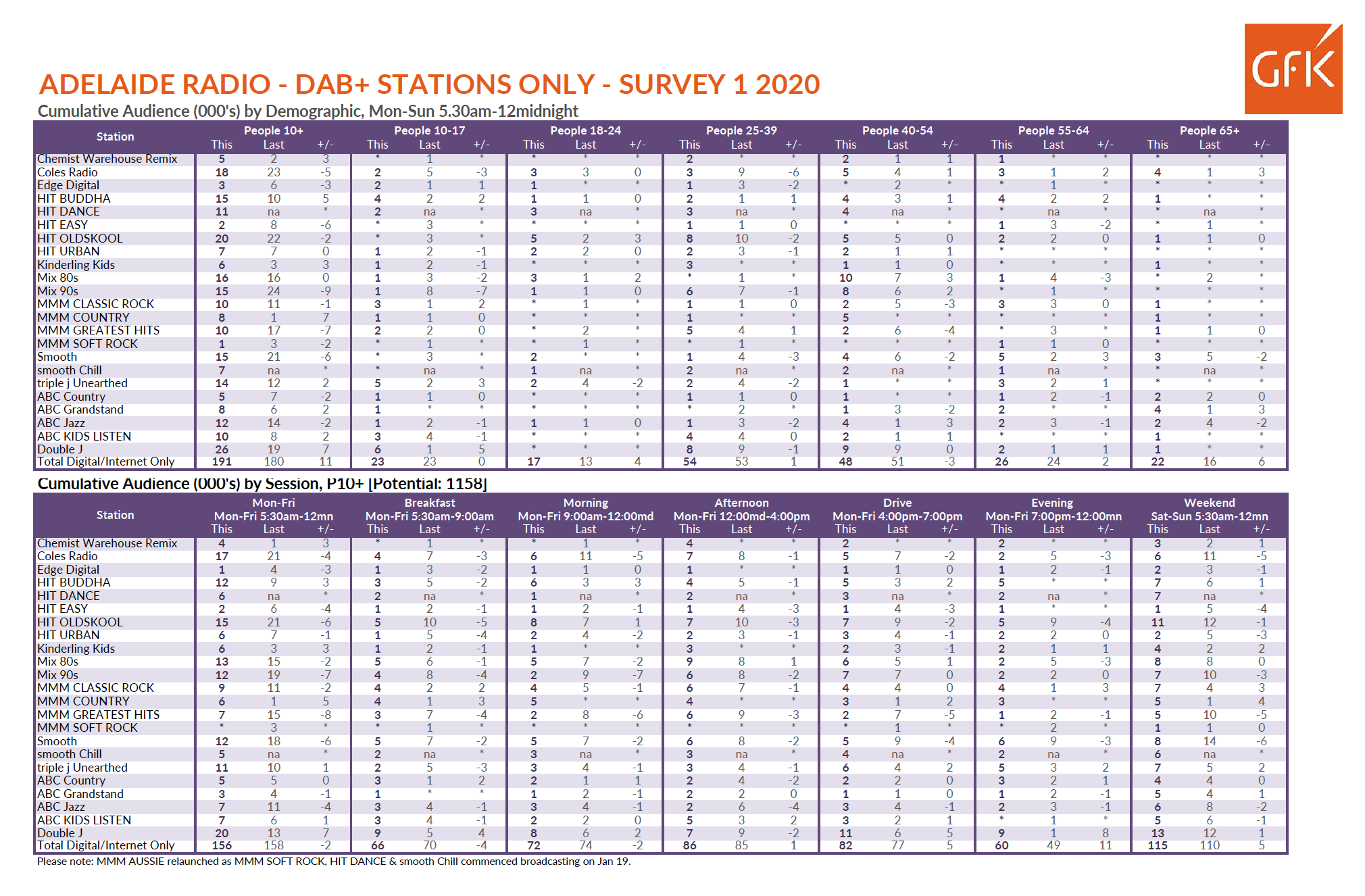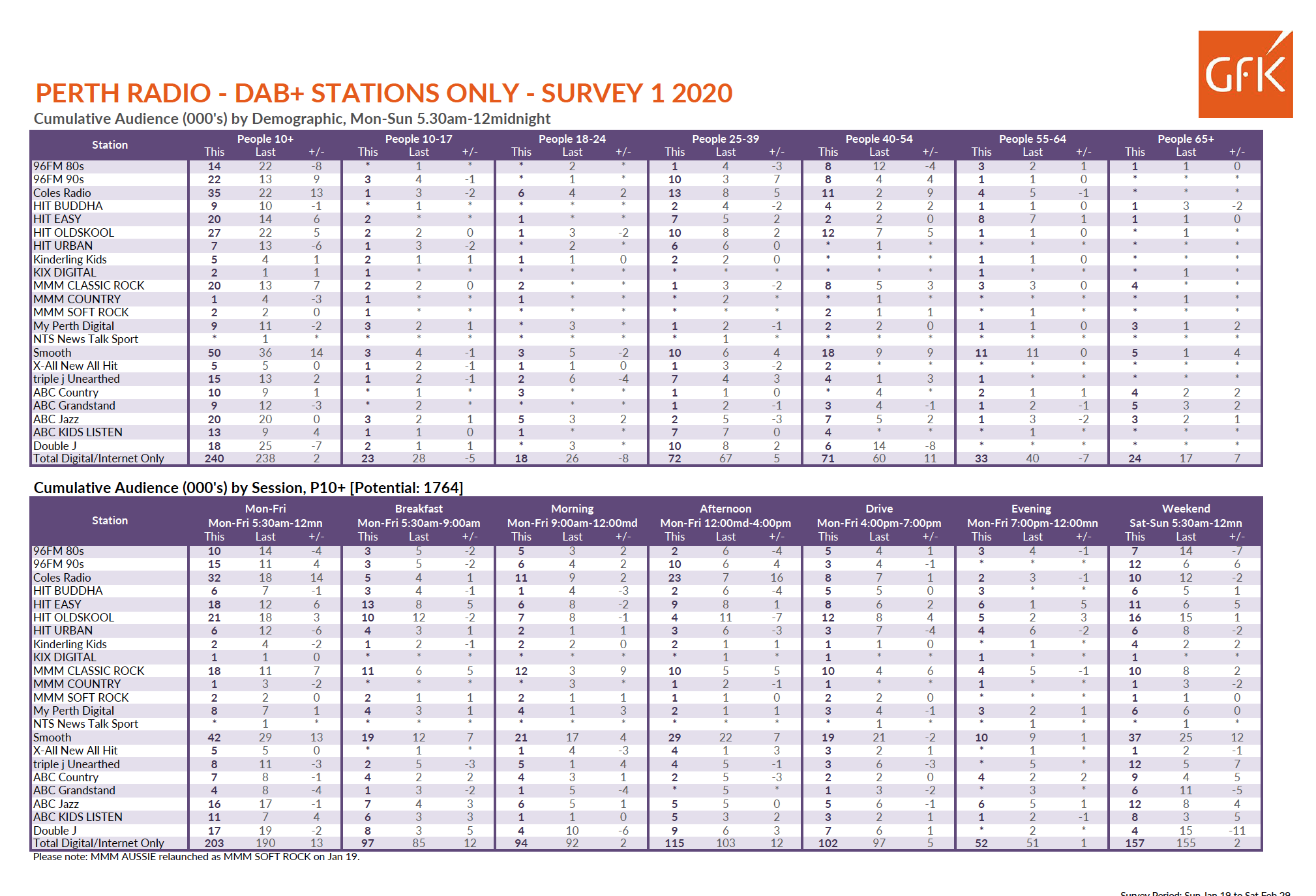 ---
Subscribe to the radioinfo daily flash briefing podcast on these platforms: Acast, iTunes Podcasts, Podtail, Spotify, Google Podcasts, TuneIn, or wherever you get your podcasts.
Ask Alexa
:
'Alexa, play radioinfo flash briefing'
or
ask Google Home
:
"Hey Google. Play the latest Radioinfo flash briefing podcast."
---