The Radio Days Europe conference has begun in Milan.
radioinfo's two reporters Barry Keohane and Steve Ahern will keep you up to date with what is happening.
In the two days before the conference, the radio stations of Milan mounted a celebration of radio called Radio City Milan, where stations brought their OB vans to a single site near the conference venue to broadcast programs and host talks and performances.
Pics from that festival are on our facebook page.
On the program today were a series of workshops, a Meet the Media Guru talk by BBC Director of Radio Helen Boaden, and a welcome function at the Radio City site.
In a workshop discussing the brand of your radio program, John Vorhaus gave some good hints about keeping content consistent with the brand every day.
Vorhaus said producers and presenters should find their brand by asking 'what promise does my program make to my audience?'
Then when selecting topics for your show, instead of making judgements based on what seems 'good or bad,' choose topics based on the show's promise, whcih he called the 'controlling idea.'
"Find the 'cherished belief' of your audience, understand it and reflect it in your show's brand," he said, but ensure that belief is consistent with your own values or the audience will soon find out it is false. He warned, "you can't please everyone. "Don't be afraid of people hating your brand – sometimes it works, sometimes it doesn't, but unless your brand is bold it will not create an opportunity for people to love it either. Be prepared emotionally for this to happen to you."
We will post ideas and quotes from each session continuously on our twitter feed during the conference sessions (afternoon and evening Australian time). Follow the brief words of wisdom as they happen, then check back here for more detailed reports on the key sessions.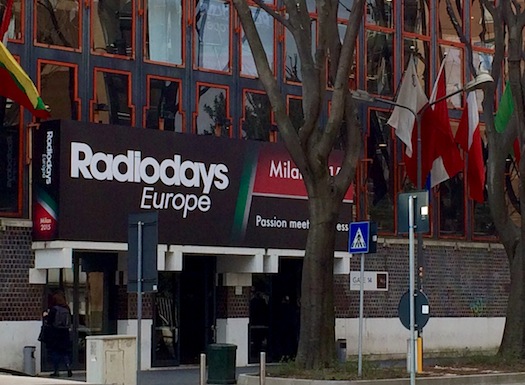 See another workshop report here or click RDE15 in the tag cloud to check all reports form the conference as they are loaded.