The #RadioShow2019 and the Broadcast Education Association are running the RadioShow Student Scholar Program in Dallas this year.
radioinfo's Wayne Stamm spoke to BEA Executive Director Heather Birks about the program and the success it is having so far in its five-year history.
The program not only gives young radio hopefuls a chance to hone their skills and to learn all about the different facets of radio/audio, but it also gives some of the industry's biggest names a chance to put back into the industry by mentoring and educating.
Initially founded by members of the Radio Advertising Board, the school has a membership of over 300 colleges throughout the USA and has had over 500 student pass through the school so far.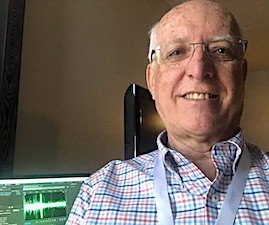 About the Author
​ Wayne Stamm is in Dallas reporting on the NAB RadioShow exclusively for radioinfo.