Rita Ora will be the first artist to perform live for Nova's Red Room in 2021 on Wednesday 17 March at Warner Music Australia's Sydney Office.

No stranger to the Red Room stage, having performed for Melbourne fans in 2017, Rita Ora is the first artist to kick off the 2021 series, supported by new Australian DJ duo Kinder.

NOVA Entertainment's Chief Programming & Marketing Officer, Paul Jackson, says, "After a challenging year for artists, the industry and live music fans, we are delighted that the first Nova's Red Room will feature an artist of the calibre of Rita Ora. Nova's Red Room was created to provide fans with money can't buy experiences with their favourite artists and this special performance by Rita, and the talented new Aussie duo Kinder, is the perfect way to kick off Nova's first live gig for 2021."

President of Warner Music Australasia, Dan Rosen, says, "I'm so excited for Warner Music Australia and Nova's Red Room to partner together on this event and bring you two brilliant artists performing on stage at Warner Music HQ in Sydney. Rita Ora is a global superstar and we welcome her back to the country.

"We look forward to Rita's performance in such an intimate setting, which will be a once in a life time experience for fans. This will be the first Nova's Red Room for our local signed sister duo Kinder, and we can't wait for the audience to fall in love with their infectious energy and upbeat songs. After a challenging year in 2020 for live music, it's fantastic that in 2021 we are starting to see artists return to the stage and perform in front of a live audience again."
Nova's Red Room with Rita Ora will be hosted by Tim Blackwell.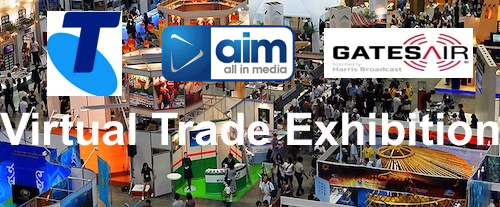 ---
Subscribe to the radioinfo podcast on these platforms: Acast, Apple iTunes Podcasts, Podtail, Spotify, Google Podcasts, TuneIn, or wherever you get your podcasts.