BUSTED NEWS…
Following the announcement from Nine Radio last week that out of the rubble that was Macquarie Sports Radio, 2UE, Magic and 4BH will re-emerge in the guise of AM music stations, Ray Hadley has expressed an interest in hosting a regular program.

In a statement that had listeners checking their calendars that it wasn't April 1st , he told them, "They've approached me about doing a country music program on a nightly basis, between six and midnight.

"I haven't decided to do the gig yet. It'll be a long day doing the morning shift and then coming back on 2UE, where I started my career back in 1982, returning to my roots so to speak."
Hadley then added, "Tom Malone's just fallen off his chair…
"He didn't know about that. No one does, I just made it up."
Alan Jones will return to Nine Radio on Tuesday with a special bushfire broadcast.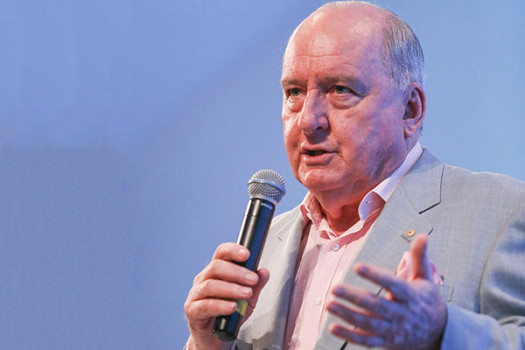 He'll host his first two shows of 2020 from Batemans Bay on Tuesday and Wednesday.
Having already visited the region during his holiday break, Jones told Chris Smith he's well aware of the devastation locals are facing.
"Chris, I think I'm quite good with words. I'm going to struggle on Tuesday because there are no words to describe what I saw.
"I got a helicopter down there and I got on the ground and it is beyond description.
"I was so overwhelmed by what I saw I rang Andrew [Constance] and said, 'I've got clothes that I haven't worn for the last 12 months. I'm ripping them out of the wardrobe and I'm bringing them down… because these people have nothing.'"
Jones also gave his take on the bushfire crisis that's been gripping the nation, saying he wants to "dismantle some of the hysteria" when he returns to the radio.