"It's been quite a year," said Rado Sales consultant Pat Bryson speaking today at Radiodays Asia.
But she noted, "we are on the road to recovery and so are our clients."
In another sales session, Jamie Wood gave his tips for digital sales strategies.
Pat Bryson
The radio industry needs to learn a few new skills to successfully sell to clients. One of those is working in a virtual world.
"All of a sudden we were surrounded by our family! We have to have good self-management, how do you plan the day, handle interruptions and isolation?
"Also, clients have to work in two worlds, bricks and mortar and the virtual world – are they set up to do ecommerce? How are they using their digital."
As well as serving clients in this new environment, radio sales people will need to prospect for more clients to make up for some who may have bene hard hit by downturns during the pandemic.
Find new clients from categories that are doing well, advises Bryson, suggesting clients in categories such as Home, Home Office Equipment, Remodelling, etc

There are 4 types of approach for getting new clients:

1. Cold calling, but only up to 5% of people you cold call will do business with you, so you will have to make a lot of calls

2. Leads, where you know something about the client and know that they may be willing to buy and may have money to spend. 15% of these potential clients will close. Better than cold calling, but still a lot of work for a small return.

3. Referrals, are far more successful. Try to get a referral from another client or someone you know or have worked with. 50% of these potential clients are likely to close with you.

4. Introductions are the most successful ways to get the most sales. 95% of people you are introduced to are likely to close, so try to get referrals as often as possible from people you have worked with or you know.

Bryson says you should set a plan for what you will do daily, weekly and monthly to put new prospects into your funnel. "Systematise your sales approach."

Once you are ready to do you sales call, make it about them, not you.

"Your opening line is like a 30 second commercial. Tell them how you solve business problems for your clients. We need to focus on helping clients recover their businesses post pandemic. What is the business like now and where do they want to be?"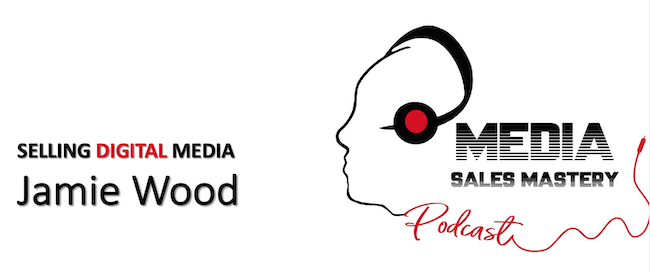 Jamie Wood, an experienced radio and outdoor sales manager, who also hosts a successful Media Sales podcast, discussed techniques for selling digital and radio.
"Radio can turbo-charge what you do in the digital space," he said.
Radio sales people have to find their own unique selling points, keep it simple and avoid digital jargon. "Bringing simplicity to the complex is the secret to digital success."
Look at brands, talent, content and ecosystem, the things radio does best, and sell with confidence, he urged.
Jamie gave specific examples of where and when you can hit listeners with radio and digital. Throughout the day radio has digital touch points.
"Think strategically about the audience, what do you want the audience to do, go to a podcast or drive time? Does this create a richer experience and can you tell stories across platforms?"
Some of Jamie's key points included:
• Competing directly with digital publishers & digital agencies is a battle you won't win
• You have more unique attributes in your digital offering than you realize
• Digital Jargon distracts you from what's most important. The audience
• Bringing simplicity to the complex is the secret to digital revenue success

A simpler, more intuative approach is to pitch your brands, talent, content and ecosystem.
Think about the way a typical audience member might interact with your content in a given day..
Many people scroll their social feeds before even hopping out of bed.
Radio for that commute into work where they are greeted by an email promoting a new competition
Perhaps they stream the radio station live from the website while doing their morning emails
At lunchtime, as many of us do, they are eating at their desk and scrolling through some of the video's that were mentioned on the show that morning.
A quick afternoon scroll of facebook while stretching the legs and grabbing an afternoon coffee
Followed by tuning into the drive show on the way ho,e
A podcast while preparing dinner is a very common habit too.
Present those concepts to advertisers in an easy to understand way, such as the diagram below.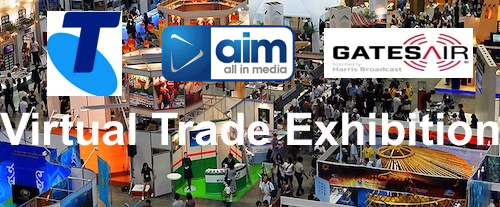 ---
Subscribe to the radioinfo podcast on these platforms: Acast, Apple iTunes Podcasts, Podtail, Spotify, Google Podcasts, TuneIn, or wherever you get your podcasts.