A new BBC/ABC show starring Catherine Tate features some of Sydney radio's top personalities in vignettes throughout the tv series.
ABC Radio Sydney's morning presenter Sarah Macdonald and WSFM breakfast duo Jonesy and Amanda are part of the press pack of commentators who critique the outrageous behaviour of Australia's new Queen.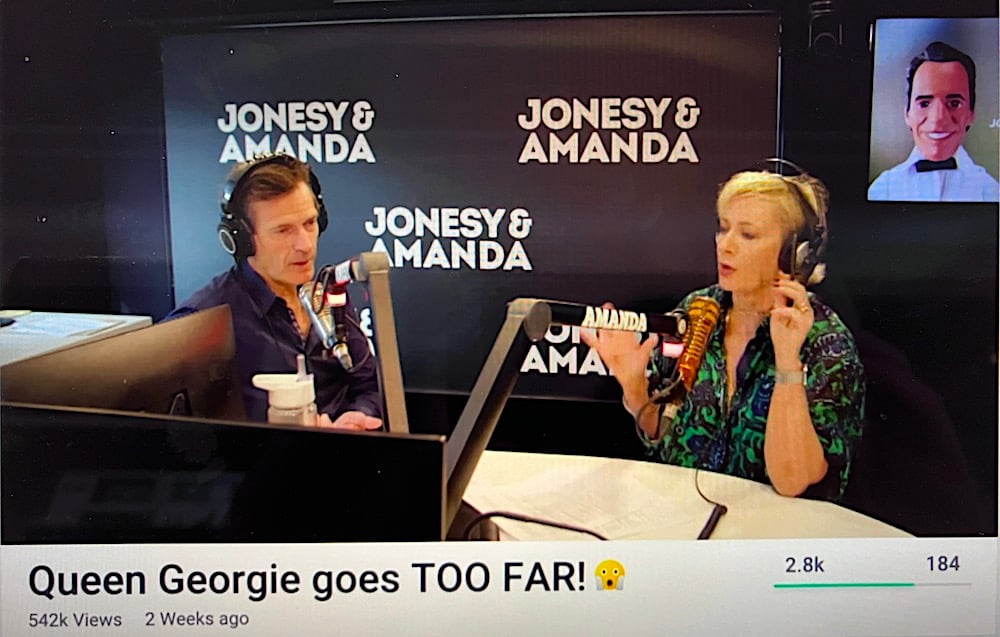 2Day FM's Dave Hughes enters the commentariate in episode three and former ABC reporter Emma Alberici is a tv interviewer.
Wayward Princess Georgiana is the second in line to the British throne, but her constant public scandals threaten the monarchy's future. In an effort to get her as far away from London as possible, Georgie's parents send her off to Australia in a deal with the Australian government that makes her the Queen of Australia.
After insulting most of Australia's leading politicians, socialites and media magnates in her first public appearances, the new Queen receives scathing criticism from the Australian media in episode two, with scenes that cut to the ABC Radio Sydney and WSFM studios capturing the radio presenters' comments about the outrageous royal. Macdonand, Jonesy and Amanda continue to appear in other episodes with Hughes also coming in later in the series.
In episode one, a range of BBC presenters are seen in their studios commenting on the princess' antics before she is banished to Oz.
The new comedy is available on ABC iView and is airs on ABC TV in the late night timeslot of 9.35pm Wednesdays.
Catherine Tate is known for her role as Donna and the Dr Who series with David Tennant, and has played comic characters in a number of tv series and movies. She also had her own comedy sketch series, The Catherine Tate Show.