The latest in SENTrack's growing footprint of 'chasing, pacing and racing' radio stations launches in the LaTrobe Valley this week with SENTrack 91.9 FM hitting the airwaves for local racing and sports fans.

From Warragul through central Gippsland and past Traralgon, in the heart of the LaTrobe Valley, SENTrack 91.9 FM Latrobe Valley will bring listeners some of the biggest names in sport including the Breakfast with Garry Lyon and Tim Watson every weekday morning from 6-8am, followed by acclaimed racing broadcaster Andrew Bensley, 8-11am, with all the latest ahead of the day in racing.

Trackside in the afternoons with six-time Group 1 winning jockey David Taggart and friends, and Bob Murphy and Andy Maher will keep listeners entertained for the drive home between 5-6pm.

The long-running Sportsday with Gerard Healy and Sam McClure will be heard from 6-7pm, wrapping-up all the action from the day in sport.

While SENTrack's flagship show Saturday Trackside from noon with Simon O'Donnell, David Taggart and team promises punters the latest mail on raceday.

Tuesday night greyhounds at Warragul also forms part of the coverage.

Sports Entertainment Network CEO Craig Hutchison, who was born and bred in Warragul, says he is thrilled to bring SEN to passionate LaTrobe Valley sports and racing fans.

"We are excited to launch SENTrack in the LaTrobe Valley which is a proud and passionate sporting region with many vibrant local racing clubs including the Moe Race Club, Warragul Greyhound and Harness Racing Clubs, as well as the Traralgon Race Club and Traralgon Greyhound Racing Club – due to re-open later this year.

"SENTrack 91.9 FM LaTrobe Valley will showcase sport and racing in all its forms through the eyes of sporting legends across all codes – and of course through the eyes of our passionate local listeners who will make the discussion all the richer.

"SENTrack has just turned one and established a community of fun and fan engagement around the country and we look forward to bringing that to the Valley.

"And with our very own Tim Watson a part time Valley resident, and Bob Murphy
one of Warragul's biggest ever sporting names, we look forward to providing content that brings us closer to the community."

SENTrack 91.9 FM LaTrobe Valley is the 12th station of its kind to launch in Australia since March last year including Melbourne 1593 AM, Sydney 1539 AM and DAB+, Wollongong 1575 AM, Gosford 801 AM, Brisbane 1053 AM, Gold Coast 1620 AM, Ingham 96.9 FM, Atherton 99.1 FM, Perth 657 AM, Sunraysia 89.1 FM and Darling Downs (Toowoomba) 91.5FM.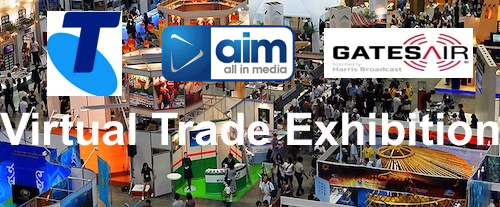 ---
Subscribe to the radioinfo podcast on these platforms: Acast, Apple iTunes Podcasts, Podtail, Spotify, Google Podcasts, TuneIn, or wherever you get your podcasts.