Rachel Corbett (Head of Podcast and Digital Content, NOVA), Henrik Isaksson, (Regional Managing Director, Acast), Corey Layton (Head of Digital Audio, ARN/iHeart), Tanya Nolan (Head of Audio News, ABC, Australia) and Jaime Chaux (Head Of Digital – Commercial Radio Australia) joined moderator James Cridland to discuss how Australia is both collaborating and competing in the podcasting space.
According to Chaux while there is genuine competition amid sales and content there is a spirit of co-operation, "…a coming together to do bigger things for the common good to raise the industry". But he fears there is "a lot on going on" and Nolan agrees there is a danger of saturating the market.
"I worry as a content maker we could be reaching a saturation point and overwhelming audiences with choice. I don't know how bigger problem that will but it's something ABC listeners have called us out on in the last OzPod survey we did in 2019.
"So, it's something we keep front of mind when we are commissioning but I think the industry will keep growing for the foreseeable future."
In that survey podcast listeners revealed they prefer original content rather than catch-up radio podcasts and the success of the ABC's Coronacast supports that approach with Nolan saying, "listening to audiences is a winning strategy."
The podcast was launched during the growing concern about COVID 19, ABC RN's Norman Swan and Tegan Tailor won a Walkley Award in the Radio/Audio: News & Current Affairs category for Coronacast.
But it's not necessarily original content driving the success of podcasting in Asia. In his session Norman Chella (Chief of Business Development, Renegade Radio & Podlovers Asia, Malaysia) revealed the success of podcasts in that region is driven by star power.
"…particularly in Southeast Asia, listenership is influencer based or rather dependent on star power and successful shows have more of an omni channel outlook as opposed to natural growth as seen in most successful podcasts. So, influencers, actors, celebrities, and those with star power, or those who have already an audience somewhere else, find it way easier to start a podcast and grow successfully."
Chella described the podcast landscape in Asia as "an ecosystem consisting of multiple countries and their respective specific attributes that influence podcasting in those countries.
"These can range from level of free speech, depending on where you are to level of interaction between broadcasting entities and podcasting networks and others in the space."
While its largely true the US, UK and Australia lead the way in podcast consumption and creation South Korea has the highest listenership rate in the world having a long-standing podcasting history and a strong radio culture.
So where is it growing – and where is it popular throughout Asia?
"The first is the Philippines with over 90 plus shows and growing within its network filled with podcasts which cover the leader boards for Spotify, top 100 in the Philippines, and they are growing and expanding throughout all Southeast Asia. So that helps a lot and in India many players are in there with Amazon, Spotify, and multiple independent podcast production studios.
"More and more Indians are getting access to podcasts in their own local language, which is very, very important and a key differentiator when it comes to creating a podcast within Asia."
And as Radiodays Asia enters its last day, it's time to think about tickets to Podcast Day 24. A 24-hour event on Monday 7th June 2021, kicking off in Australia before London "picks up the mantle with eight hours of talks bringing together European podcast participants" and finally the North America leg.
See more coverage of RadiodaysAsia on our sister site www.AsiaRadioToday.com.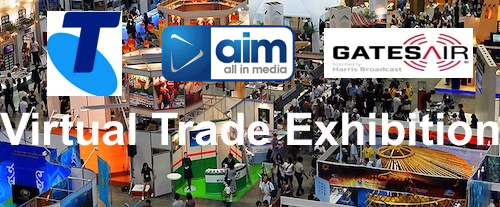 ---
Subscribe to the radioinfo podcast on these platforms: Acast, Apple iTunes Podcasts, Podtail, Spotify, Google Podcasts, TuneIn, or wherever you get your podcasts.