Southern Cross Austereo CEO Grant Blackley spoke at a Radiodays session in Lausanne, Switzeralnd, hosted by radioinfo's Steve Ahern, where he gave insights into the business strategies behind SCA's monetisation strategies for digital radio and podcasting.

SCA's digital radio strategy is to use the 50% of additional DAB+ spectrum that it owns to aggregate its audience around its two major networks, Hit and Triple M, and to bring all its regional stations into brand harmony with within one of the two networks.
This has allowed SCA to offer advertisers a larger audience and to make it simple for them to buy advertising across the metro DAB+ stations and across the regional networks.


In conversation with Ahern after his presentation, Blackley explained that advertisers are offered spots across the Metro FM and DAB+ stations, which allows more people to hear the advertiser's message. "We don't sell the DAB+ stations separately, we sell them all together, offering advertisers more audience, a simple package to buy and a guaranteed safe environment that reaches all segments of the listeners who use that brand."

Because advertisers trust the SCA brands, they are mostly willing to pay the extra 20% that is required to be on all the stations. "There were some who at first didn't understand the strategy and went to other networks, we had to live with that. But now that agencies understand our strategy better they want to be on all the brand channels and are willing to pay the extra price we are asking to reach 9% more audience… Most advertisers don't want to buy small, they are looking for reach, which we can give them."
Blackley also gave insights into the business strategy that SCA is using for podcasting.

He explained how the company has created new original content with podcasting, which he distinguishes from catch-up radio. Both forms of audio-on-demand are part of the SCA strategy, but he believes that podcasting has the most potential for audience and revenue growth in coming years. SCA has partnered with US company PodcastOne to bring a range of productions to Australia and to develop a suite of Australian produced podcasts. Currently there are 60 'original content creators' producing SCA podcasts.

Monetising the podcasts happens through ads delivered dynamically at the beginning and end, or inside the podcast. He also sees branded podcasts as a growth area in coming years.

"We have deep connections with our audience, we are creating scale and we are making it easy to buy our products," he said.
For monetising podcasts "the tipping point will be when advertisers have line items for the tv budget, the radio budget and the podcast budget, when that happens you watch the floodgates open," said Blackley.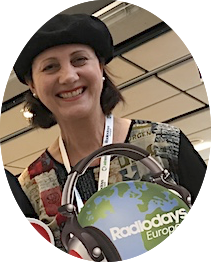 Reporting: Grace Lech