Radio Tomorrow with James Cridland
Here's a useful pub quiz fact: Slovenia is the only country in the world with "love" in its name.
For a week in June, Slovenia was also the home of some of the most popular radio personalities on social media, anywhere in the world. Not bad for a country with only two million inhabitants.
Here's how they did it.
Hitradio Center's morning presenters Tanja and Kori were each put on an aeroplane and flown over 2,000 km – one to Sweden, and one to Spain. Their mission was to get back to the studio as fast as they can: but they had no money: they just had a phone (with plenty of European internet data, thanks to A1 Slovenia, the mobile network sponsor).
The clever twist here is that there was a way to earn money for the otherwise penniless presenters: they could earn cash by posting five photographs on Facebook per day. If they got more than 1,000 likes and 100 shares, then the radio station sent them US$10.
On the way, they were also set daily challenges, to make life more interesting. These, of course, ended up being additional social media content.
So how did all this do?
This photo – of presenter Kori at the start of the trip – got in front of over 293,000 people. Tanja decided to get a tattoo while in Copenhagen – from her host – and put the whole experience on Facebook live. All the posts did exceptionally, with most hitting over 100,000 views.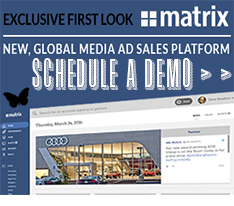 Among the 71 posts that week on Facebook was Kori singing for money – and in total, the Facebook page got an engagement level of 230,000. With 50,000 fans, that's a conversion of 453%; the station cheekily compared the data to the very socially-active Australian presenters Hamish and Andy, who achieved engagement of 42,400 (just a 1.7% conversion of their total 2.5m Facebook fans).
In total, the station managed to reach over 34% of the entire population of Slovenia in just one week on Facebook; being more than 200 times larger than their nearest Slovenian radio rivals. It's clearly introduced the personalities on Hitradio Center in a positive way to a new Slovenian audience.
Radio features like this one can sound brilliant on the radio, and get the breakfast show talent embedded in the entire day's radio output.
This was a clever enhancement, though – building in social media to the competition itself to get the station, and the sponsor, even better coverage. And what a way for the mobile phone network, A1 Slovenia, to publicise their new European data rates than sending two people around Europe using it?
Reaching a third of the entire country of Slovenia is a brilliant result. There's much to love in how Hitradio Center did it.
About The Author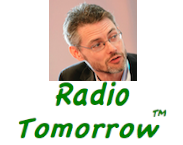 James Cridland is a radio futurologist: a writer, speaker and consultant on the effect that new platforms and technology are having on the radio business across the world.
A former radio presenter, James has worked for stations and companies across the world, including the original Virgin Radio in London, the BBC, Futuri Media, Imagination Technologies and Seven Network. He has judged many industry awards, including the CBAA, ABC Local Radio, RAIN and the UK's ARIAS.
He writes for publications across the world, and runs media.info the worldwide media information website. He also runs a free weekly newsletter with news of radio's future.
British by birth, James lives in Brisbane, QLD and is a fan of craft beer.