She's known for being one of the dance world's harshest and most brutally honest critics, but that didn't stop 2Day FM Breakfast's Sophie Monk from thrusting and busting – out of a wheelie bin – in front of Dance Moms star Abby Lee Miller.

Sophie, who hasn't slipped on her ballet shoes for a while, performed a lyrical piece to Sia's track 'Eye of the Needle' for Miller, who trashed her routine.

The 2Day FM co-host throws in a few, err, interesting manoeuvres with a bin bag during her performance, which even took seasoned professional Miller by surprise! When Sophie put the bag over her head, Miller said, "See if I did that on television…oh my goodness the phone calls!".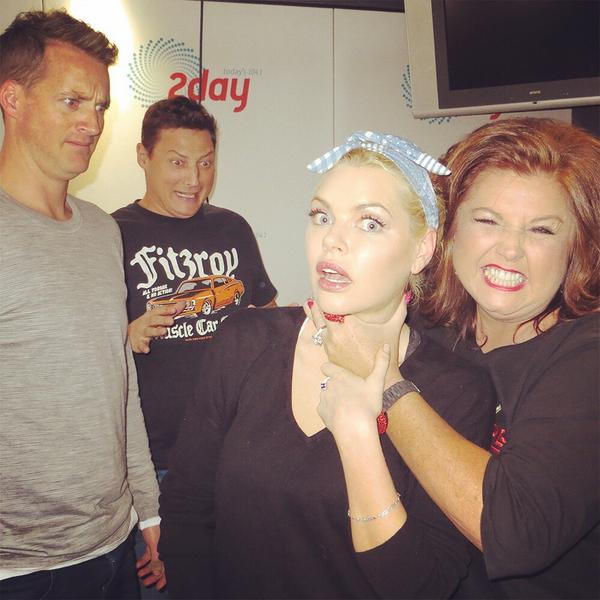 When asked why she chose a bin as her prop, Sophie said: "Sometimes the boys [Jules Lund and Merrick Watts] treat me badly so I did one that's called 'Sophie taking out the trash' because sometimes I feel like they treat me like trash."


Here's a snippet of Abby Lee Miller's comments:
"You shouldn't really wear jewellery when you're dancing"
"We don't want to see up your nose"
"Shoulders down!"
"I'm confused… what are you doing!?"
"Your [hair] ribbon is too long"
"Your ballet strings aren't tucked in"
"I think your costume could use some work"
"I don't want to see that…"