The latest Survey 8 releases from the PR Departments.
Click here for the raw results and here for analysis.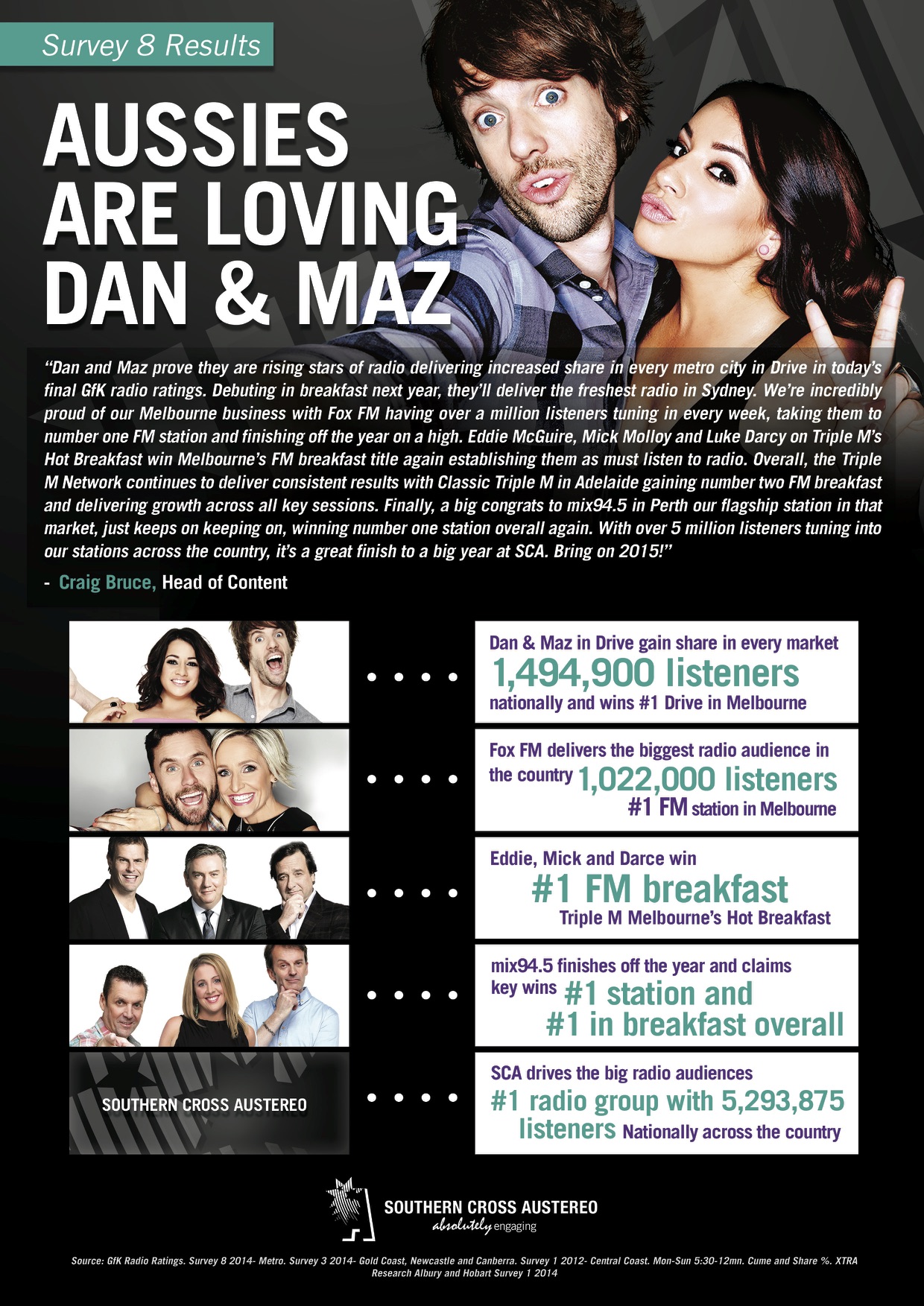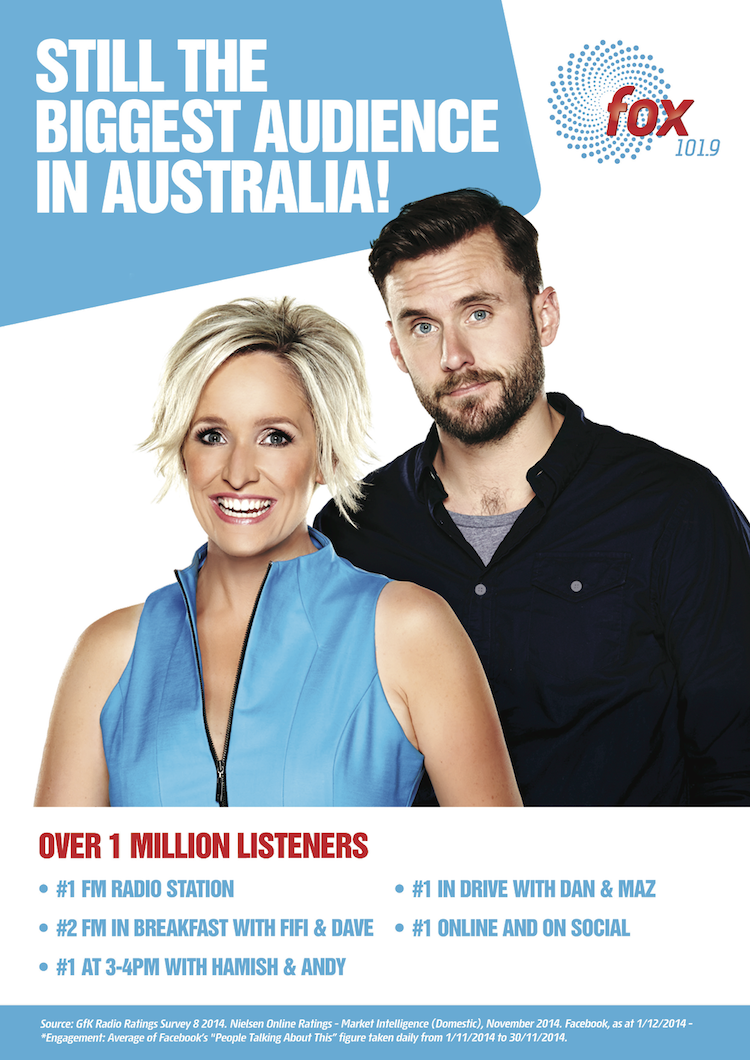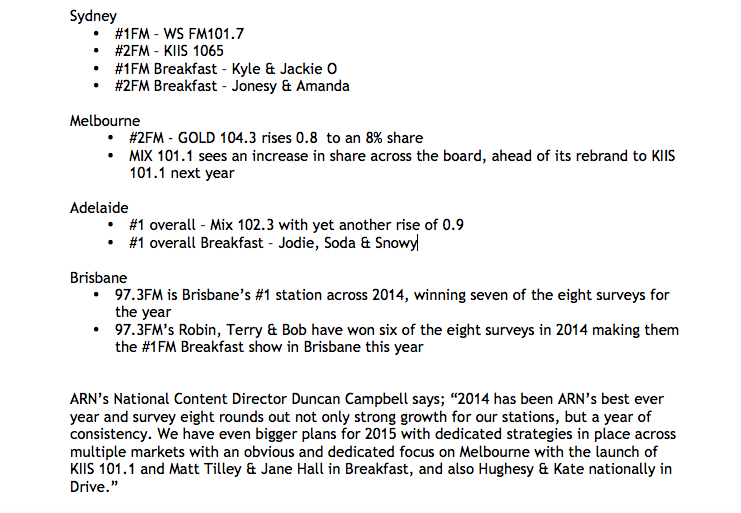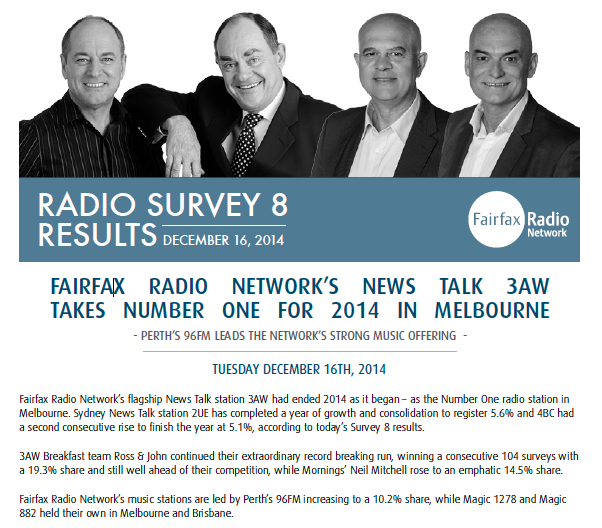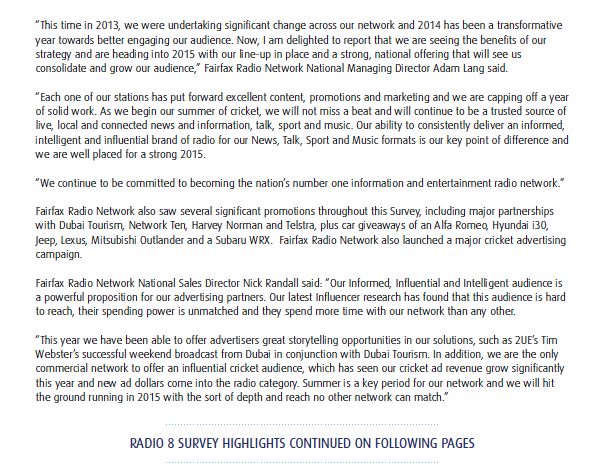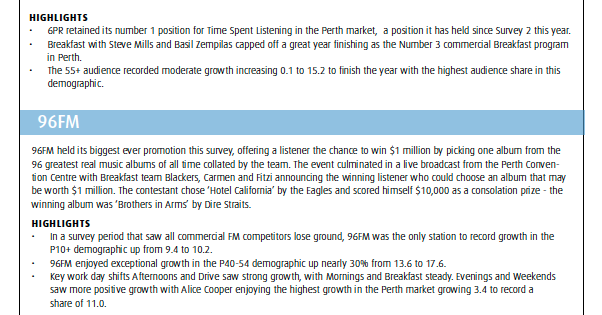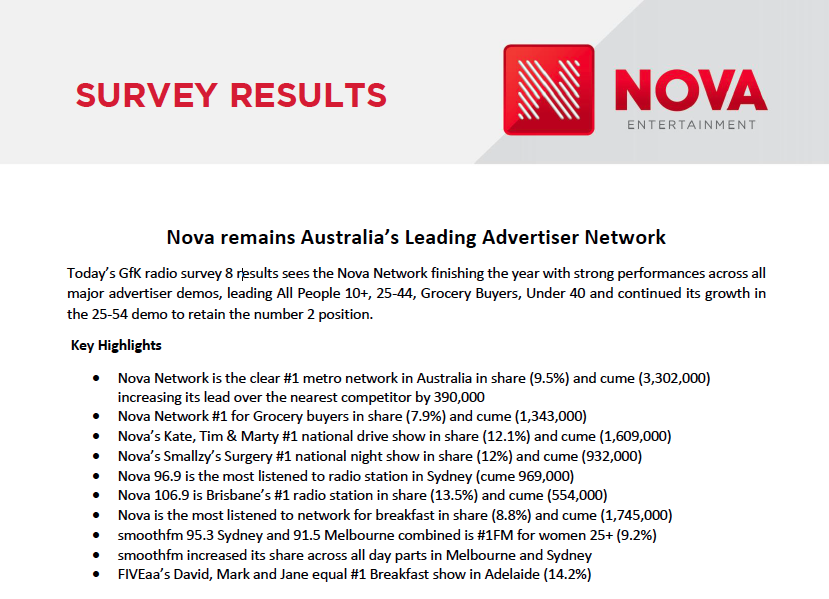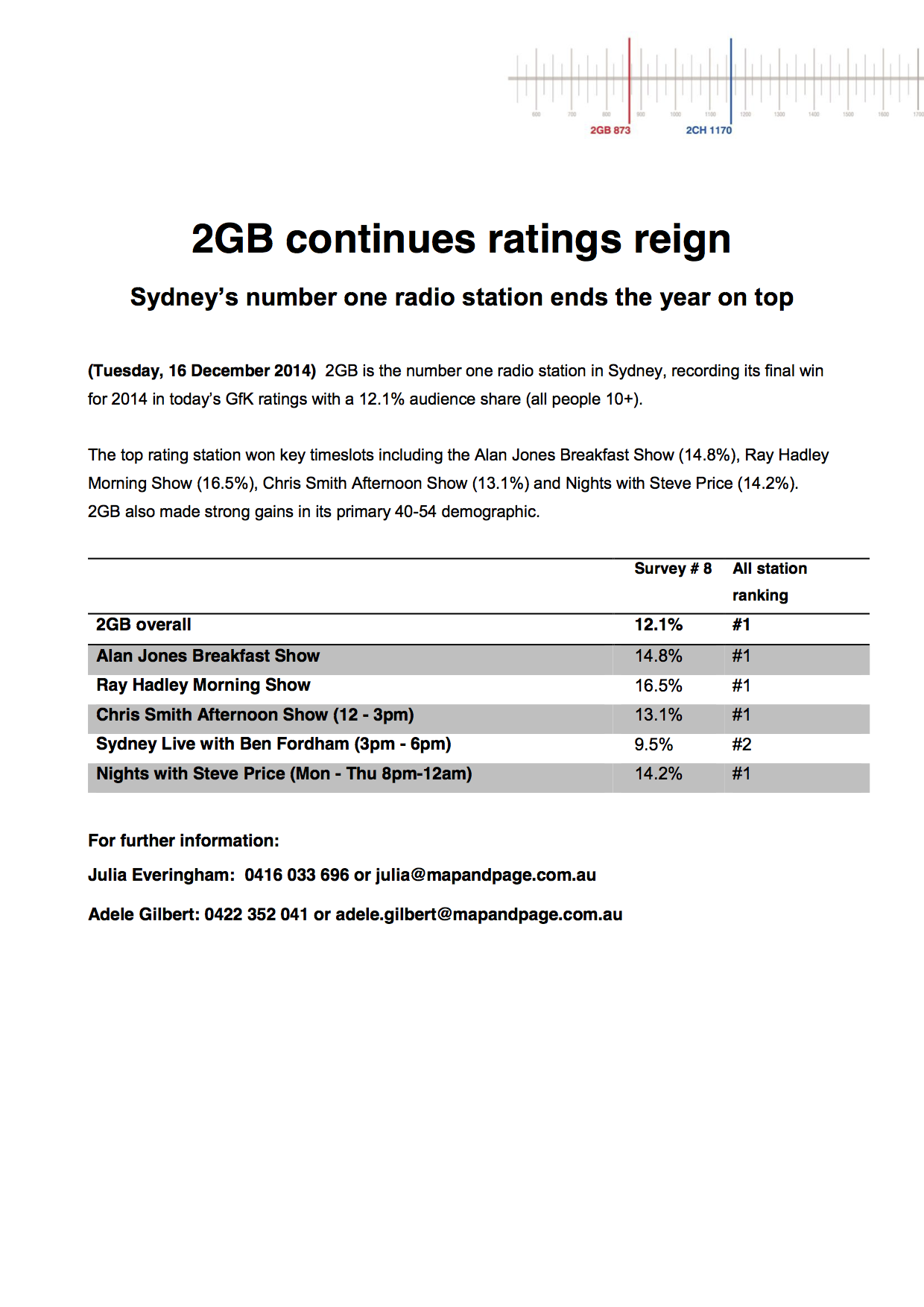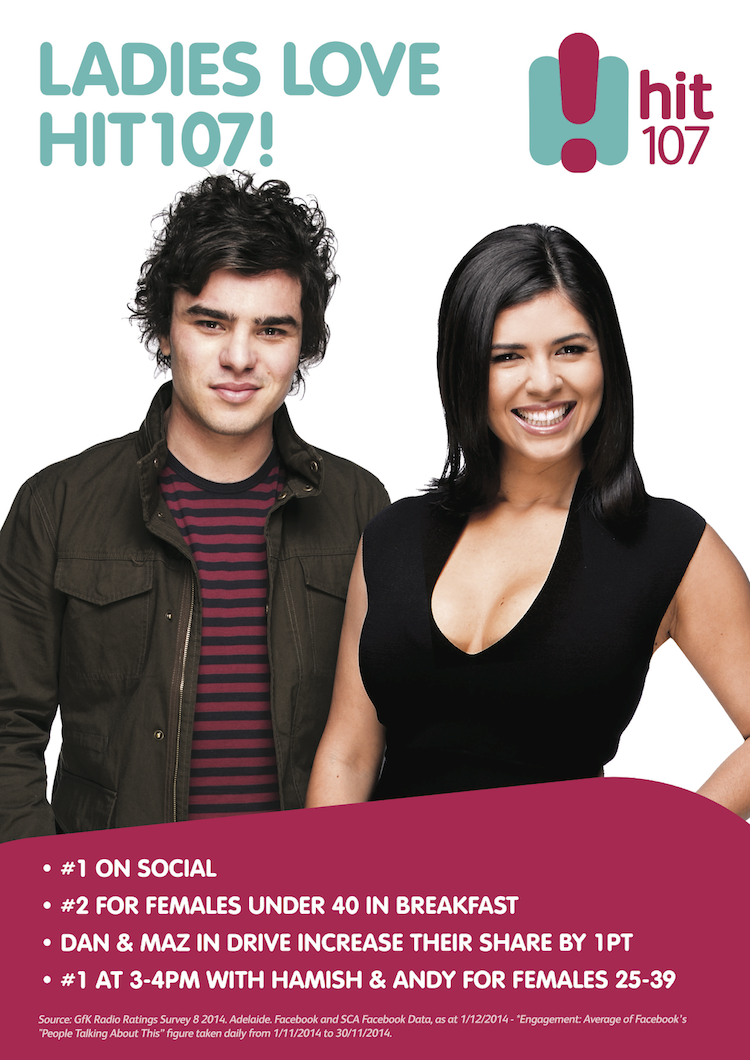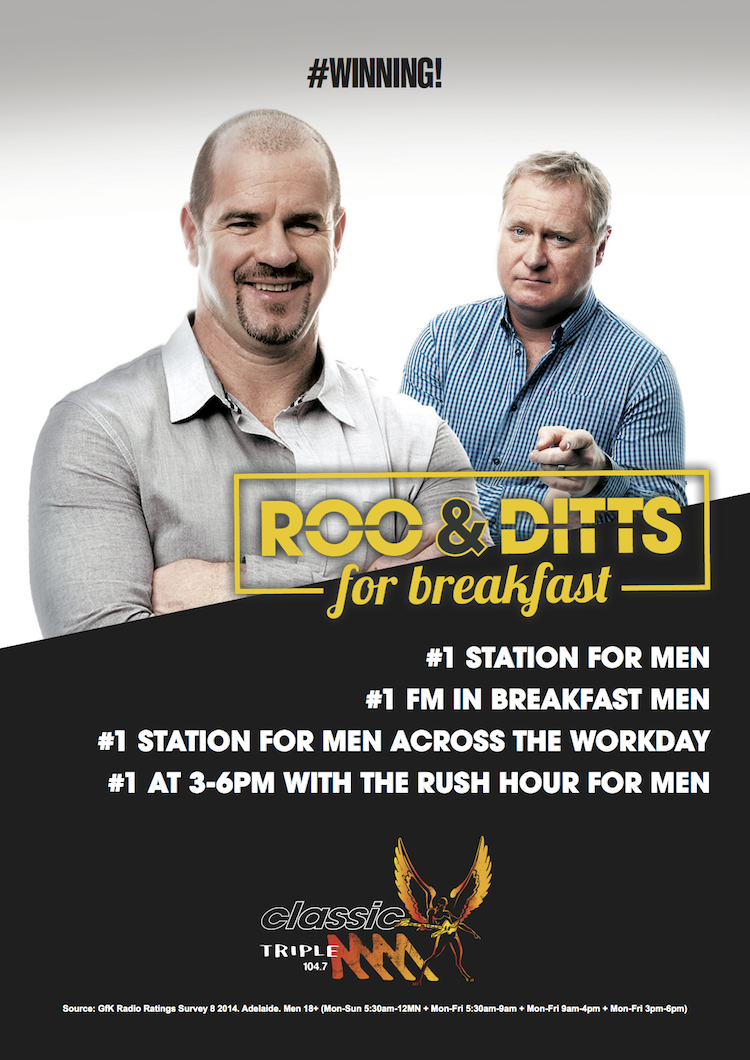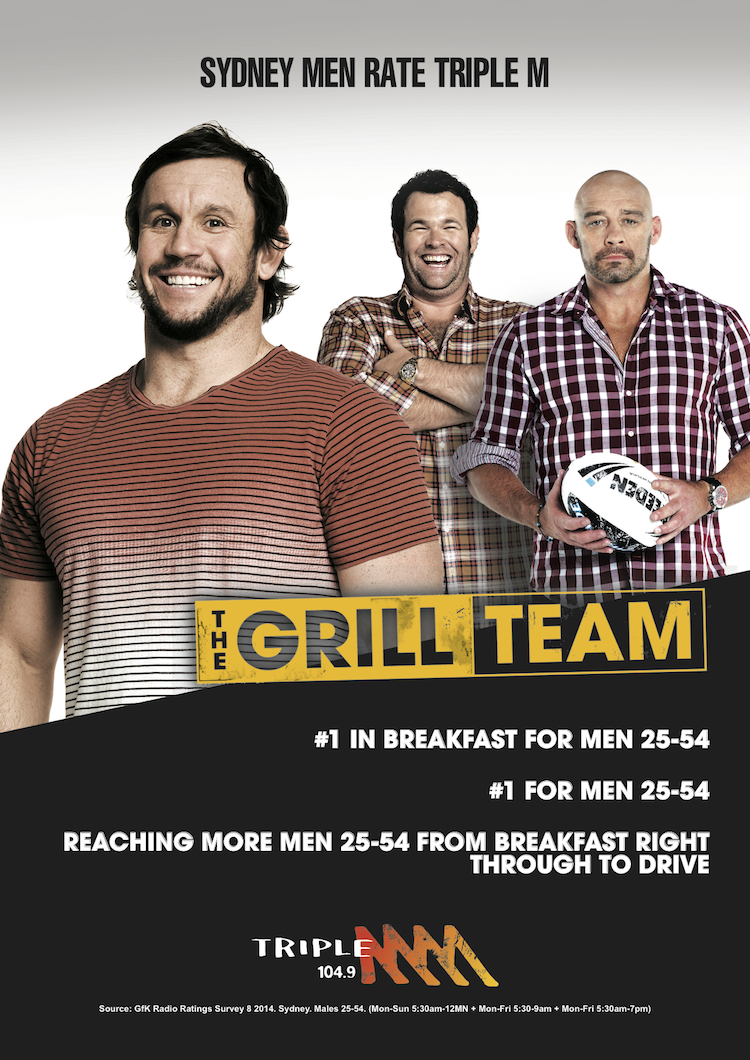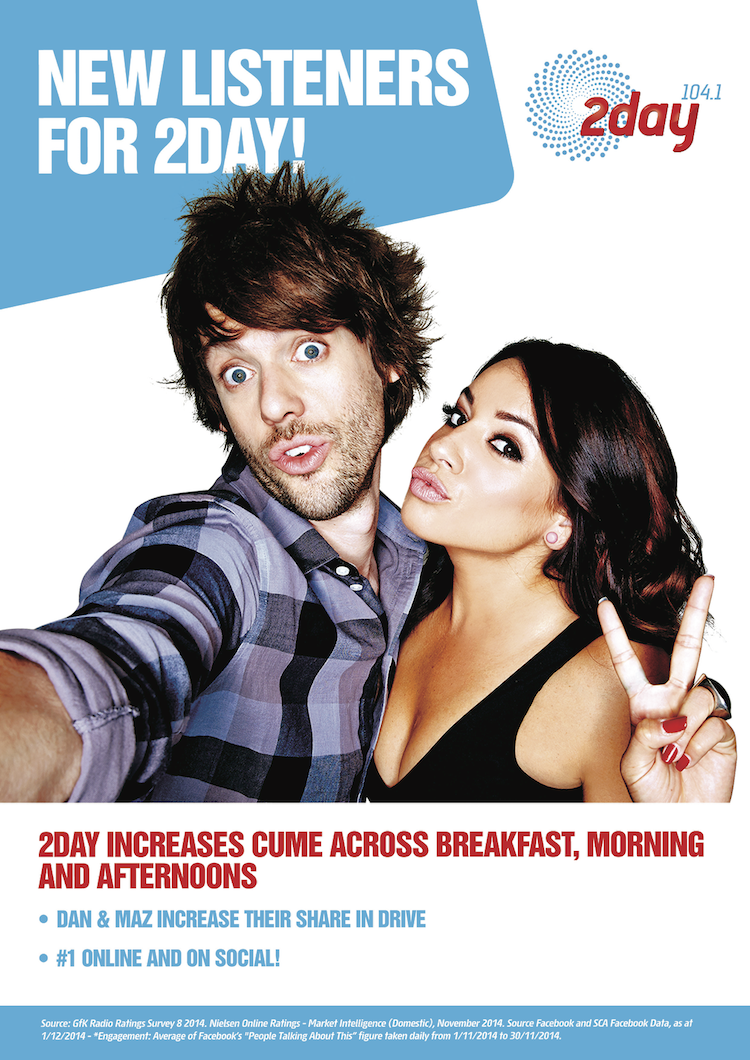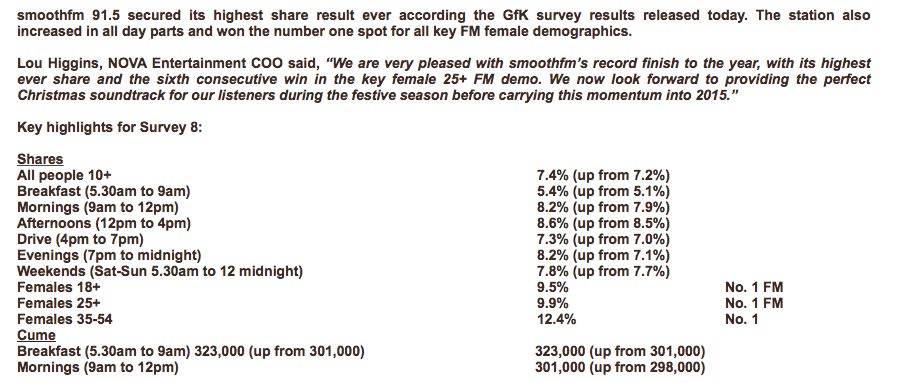 SCA Today and Triple M Sydney
New listeners for 2Day FM!
• 2Day increases cume across Breakfast, Morning and Afternoons
• Dan & Maz increase their share in Drive
• #1 online and on social!

Source: GfK Radio Ratings Survey 8 2014. Nielsen Online Ratings – Market Intelligence (Domestic), November 2014. Source Facebook and SCA Facebook Data, as at 1/12/2014 – *Engagement: Average of Facebook's "People Talking About This" figure taken daily from 1/11/2014 to 30/11/2014.

Sydney Men rate Triple M
• #1 in Breakfast for men 25-54
• #1 for men 25-54
• Reaching more men 25-54 from Breakfast right through to Drive
Triple M and Fox FM in Melbourne.

Triple M: BREAKFAST LEGENDS!

• Hot Breakfast with Eddie McGuire, Mick Molloy and Luke Darcy #1 FM in Breakfast
• #1 FM for men
• #1 for men across the workday
• #1 in Drive for men


Fox FM: STILL THE BIGGEST AUDIENCE IN AUSTRALIA!
• Over 1 million listeners
• #1 FM radio station
• #2 FM in Breakfast with Fifi and Dave
• #1 in Drive with Dan & Maz
• #1 at 3-4pm with Hamish & Andy
• #1 online and on social