Spotify has launched a campaign to explain how musicians get paid by its streaming service.

While the company says it has had the information campaign in the works for months, the timing also coincides with protests from musicians who claim to be seeking a better deal on rights.
Spotify's Loud and Clear webpage explains how rights are distributed by Spotify to record companies, distributors, collecting societies and other rights holders. The page explains that payments are not made directly to artists.
In a section titled, Wasn't the Music Industry Better Off before Streaming, the streaming company says it has a solution to the problems of "limited space" on radio stations and the high price of buying music at record stores:
Spotify plays a leading role in this healthier music industry — as a sort of radio station and record store all rolled into one, but without their limitations.
With radio, artists can reach lots of listeners. However, there's limited space in a radio station's rotation of songs — they typically stick to the Top 40, making it harder for artists to break through. And in some markets, not all talent is compensated for the music being played.
Artists benefit from a high purchase price in record stores, but physical and digital sales don't generate money from all of an artist's fans — only those willing to spend money to download tracks or purchase a full album.
Spotify solves these challenges with streaming. Streaming is where fans come to put their favorite artists on repeat, but it's also where casual fans discover new music or rediscover old favorites. And revenue is generated from both types of listening—from fans who pay for Spotify Premium to advertisers who fund Spotify's Free tier.
When Spotify launched in 2008, the global recording industry had been ravaged by piracy — spiraling downward from 1999's peak of over $25B to the industry's low point in 2014, when the combined market of physical and digital sales was $14 billion.
Since then, streaming has powered the resurgence of the music industry. In 2019, the total revenue of the recording industry was just over $20 billion — with $11.4 billion of that coming from streaming. And from Spotify alone, last year in 2020, we paid out over $5 billion to rights holders, more than any other streaming service. In 2019, Spotify accounted for about 20% of all recorded music revenue — up from less than 15% in 2017. (2020 IFPI industry data has not yet been published.)
When you combine the growth of the overall royalty pool paid out to rights holders — and the expanding number of artists succeeding thanks to streaming — we believe the future is incredibly bright for artists' careers. At this rate, we think that the music industry will surpass its 1999 peak in 2025 because of streaming royalties.
The page used this video explainer to outline how rights payments work and says that the music industry has grown by more than 40% since 2014 as a results of streaming services.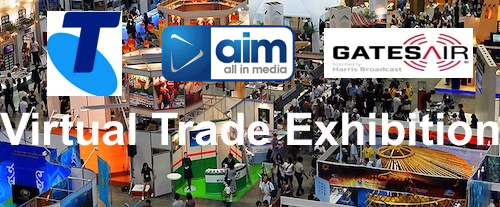 ---
Subscribe to the radioinfo podcast on these platforms: Acast, Apple iTunes Podcasts, Podtail, Spotify, Google Podcasts, TuneIn, or wherever you get your podcasts.