Former Deputy Editor of The Bendigo Weekly, Steve Kendall, has joined GOLD Central Victoria.


Steve will be joining Mark "Robbo" Robinson covering everything local, national and international with a lively mix of news, views, music and entertainment with The Wake Up Call with Robbo & Steve.

Grant Broadcasters VIC/SA Regional Content Director Mark Hyland says "Grant Broadcasters has continued to show confidence in our regional markets as we continue to employ local people for our radio stations. We pride ourselves on being Leaders in Local."

GOLD Central Victoria Content Director Daniel Brewer says, "It's great to have someone like Steve join our team and work with Robbo who has engrained himself into the Central Victoria community. I can't wait to see how they shake up the breakfast radio landscape".

Station Manager Shane Hogan also says "We're very excited to have Steve join our team and expect the show to make a difference and keep our community fully informed as to what is happening around Bendigo and Central Victoria."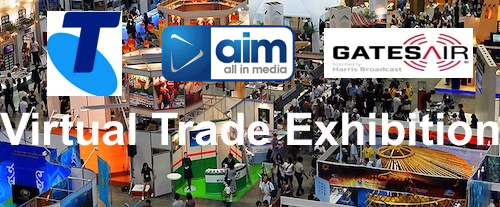 ---
Subscribe to the radioinfo podcast on these platforms: Acast, Apple iTunes Podcasts, Podtail, Spotify, Google Podcasts, TuneIn, or wherever you get your podcasts.