The rise of talk radio is on everyone's lips in Australia after last week's ratings, it is also on the agenda at RadioDays Europe in Lisbon.
The pandemic has seen a rise in talk radio popularity right around the world.
Olli Junes, an Executive Producer at the Danish public broadcaster Radio Yle advocates prioritising attention over large audiences. "It's OK to lose 10% of your audience if you gain 10% more of the attention of those who remain," he said in the session on talk radio.
Kamila Ceran, the Editor-in-Chief and Program Director of Poland's Radio TOK FM explained that there is a difficult political situation and "that has caused people to turn from propaganda public stations to our commercial talk stations. We fight for the rights of people and we listen to our audience."
"During the pandemic we are doing more talkback programs, our audience know they will be listened to and they know they will get answers from experts on our station," she said.
Estelle Cognacq the Editorial Director at France Info, part of Radio France said her station philosophy grew because "now we have competitors from everywhere, not just other radio stations, so we decided to create our point of difference by verifying everything. We don't mind if we take longer than the others to verify the information, we want people to know that what we report is accurate, not opinion or unchecked information."
Olli said trustworthiness pays off in times of crisis, but also warned that when things are breaking quickly, if your station is not there you will not be part of the conversation, so both speed and accuracy are important.
Talk radio is on the rise "because bad news is good news for talk radio," said a conference participant from the floor, asking what sponsors think about that and if they are reluctant to advertise when there is bad news on a station.
"If you have a good connection with your advertising clients and they understand what you are doing it is not really a problem," said Estelle.
The speakers agreed that podcasts are the biggest competition against live talk radio formats, not other stations or other live streams. "They are competing for the same attention."
News formats

In a related session, Steve Titherington, the Senior Commissioning Editor of 'BBC Minute' talked about the success of the BBC World Service's one minute news updates that are syndicated throughout the world.
"About five years ago we changed from long bulletins read by important voices… now we do one minute updates that are planned to work on socials, on the radio and for our broadcast partners around the world.
"Y FM in South Africa was the first to take our BBC Minute news bulletin with 60 seconds of global news. The BBC and the station are integrated into the branding in a way that sits well in the conversational style of the radio station."
"You can get quite a lot of news into one minute," he said. "One listener told me, 'It is radio news that is quick, they take all the unnecessary stuff away.'"
The BBC is producing these one minute bulletins, as well as its usual range of other news content, because it "has to adapt to the fact that the world is young and has a particular way they want to consume our content."
48 editions of the BBC Minute bulletins are produced every day of the year. Normally there are 4-5 stories in each minute, each story gets one sentence. "We are making it for an on-demand audience on the radio and on other on-demand audio platforms."
Each new bulletin aims to refresh about 40% of its content with new stories. Has it worked? "Yes," said Titherington. "The bulletins are now everywhere and we do very well on Spotify and other on-demand platforms… In Sub Saharan Africa third of our audience is aged between 15-24."
Content Sharing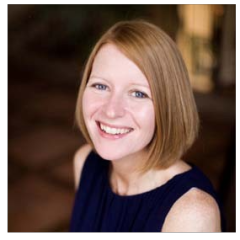 In another session, Amy Woods, the Founder of Content 10x encouraged broadcasters to "make lots out of little" by repurposing content.
"You spend so much time making your content but you must also upgrade your content and share more about every important topic… Extract more value from your content," she urged.
It is not about repetition, broadcasters should avoid repetition, instead they should look at a range of angles that can help in repurposing content angles. "Extract different aspects of the original content… repurposing is the gift that keep on giving," said Woods in her presentation.
"Segment your content … Think about your core content and how it is connecting with people… embed that in your processes for sharing," she said.
Radioinfo is a media partner of RadioDays Europe.