Star 102.7 has continued their upward movement over the past 2 years to now move into the number one position as Cairns most listened to station according to the latest Xtra Insights survey.

Having made gains of over 5% last year, Star added another 2.7% to get to 22.4, ahead of stablemates hit 103.5 (down 2.1 to 20.7) and Triple M Cairns (down 0.6 to 15.2).
4CA remained mainly unchanged on 7.2 overall, still behind triple j on 12.1 and ABC FNQ on 11.2.

The result comes on the back of a strong breakfast program for Star with Dave & Inkie with Maddi adding 3.0 to get to 23.2 and move into the top spot, passing Carly & Seamus (hit 103.5) who lost 1.9 down to 20.9, while Triple M's Elliot Lovejoy also eased a little, down 0.9 to 14.9.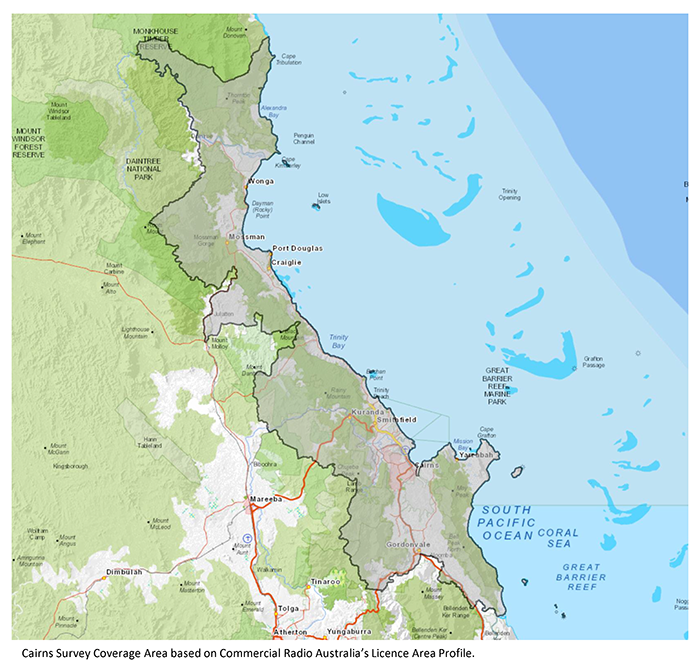 THE SPIN