Exclusive for radioinfo by Dave Charles, President Media RESULTS Inc.
---
When you meet Ronnie Stanton for the first time you'll never forget it.
He's a regular guy who loves his music (all kinds) his Footy (Geelong Cats) and his country (Advance Australia Fair)
We met in Brisbane for a long Chinese lunch and I thought I just found my radio brother from another mother. We had a great yarn and compared notes.
Ronnie at that time was working for cowboy owners in Queensland, you know the kind… radio wannabes.
He told me that he wanted to try his radio work abroad, especially in Canada.
I told him that I could help with that and shortly, I hooked him up with Brad Phillips who was then GM at Z-95 FM.
I said I've got this red-hot PD named Ronnie Stanton who'll really kick some goals for you in Vancouver. They met and are still working together today only for CORUS Entertainment.
Ronnie Stanton has three amazing skills.
His music curation is superb
He's one of the best and most innovative promotion creators I've ever meet bar none
He really knows how to manage talent and get the best out of them
When he discovered that I was a long-suffering Melbourne Demons supporter we had to huge laugh. We both love our footy!
That's Ronnie Stanton.
It's a shame we lost him to distant shores because in many ways for Australian radio, Ronnie is the one that got away.
I have asked Ronnie a few questions about his career and radio practices and I know you'll really enjoy this interview… so, grab a flat white and have a read…
---
DC: So how did it start and how is it going?
Ronnie: I got my start in the mid 90s at 4ZR in Roma, today I oversee 31 FM stations in Canada – if that isn't an allegory for dreaming big I don't know what is!
At 4ZR, I was hired as the PD / Breakfast Announcer and I fumbled my way around for 18 months before I was fortunate enough to join Phil Bradley as his APD in Wagga Wagga.
Then the Hot network in Townsville with Blair Sullivan followed by my dream gig at the Dan Bradley School of Radio at Nova 100 in Melbourne.
From there, K-Rock and Bay in Geelong and then the Sunny Coast where Chrissie and I did breakfast and I ended up overseeing all the Queensland stations for then Prime.
In 2008 I took an exciting but terrifying one-way flight to Vancouver to launch Virgin Radio, then 5 years later moved to Corus where I have been for nearly 10 years in PD, consulting and VP roles.
I was also very lucky to work with Randy Lane in the US coaching talent and alongside Scott Mahalick and Phil Becker at Alpha Media as a VP Programming (we sprint the 251 stations up by format).
Its been an incredible journey and I'm still learning every day. In many ways the world is changing every day.
The wants and needs of listeners are shifting, the way we consume media and the way we seek entertainment are changing.
Its a Rubik's Cube every morning!
DC: Having led radio networks in 3 countries – how are they all different?
Ronnie: They all have nuances that make them unique and interesting but at the core of it, the differences are driven by the number of sticks in each market.
Sydney has 6 big FM's, Toronto has 16, San Francisco has 50
With that scale comes the business reality of revenue and cost management.
Even with a successful station in the US, there is so much competition, it's hard to truly resource stations and set them up for success.
This effects talent wages, marketing money, promo budgets – all of it.
That leaves any station outside of the top 3-10 markets in the US underfunded and usually understaffed. It's hard to break through and electrify the audience with the tools or people to do so.
For Australia, we have been (certainly pre-pandemic) very lucky.
Our big media companies believe in talent and live executions and big giveaways and generally radio has felt robust. We nurture stars and stay audience focussed as a rule.
I still think it's the best radio in the world.
Canada sits somewhere in the middle. More stations in markets means more pressure on the bottom line which ultimately effects budgets but for the most part its in OK shape considering the kick in the pants Covid gave the industry.
It doesn't matter where you are in the world, radio audiences want to be informed and entertained, they want to feel connected.
DC: What's the next big thing?
Ronnie: We have to understand (and accept) the way the audience uses radio is changing.
With the explosion of digital music streaming (Spotify etc) and the sheer options for audio entertainment now (podcasting etc), we have a greater fight for time with our audience and arguably, relevance.
More so than ever before.
The belief I have leaned into over the past few years is that music is no longer the magnet.
Where I used to listen to Triple M for Pearl Jam 'Black', I don't need to anymore. It's on my phone in 4 seconds.
Same goes for Dua Lipa on Nova and Fleetwood Mac on Gold or WS. That doesn't mean playlists and music management are extremely important but they are not the main ingredient they used to be.
It's all about content now. And, more specifically, context, shining a spotlight on today, making the moment the star, bringing the 'now' to life in creative, memorable and unduplicatable ways.
Talent and stations that extract the nuggets of news and pop culture that are in their audience's subconscious and amplify them will win every time.
So, to answer the question – talent. And specifically, memorable talent who are anchored in the here and now.
It doesn't stop there though. As an industry, we have to keep a close eye with research on listener habits and usage and continue to adjust accordingly.
DC: How you find new radio talent? When I speak a Radio school and colleges, radio is not top of mind as it once was.
Ronnie: Firstly, I would hire an engaging, entertaining HUMAN over a radio talent any day.
Especially, now more than ever, that content is king. We should be looking in all walks of life for these HD personalities – tour guides, YouTubers, podcasters, sports, reality TV and yes, radio schools.
The focus now should not be on the perfect back announce or silky-smooth voice over presentation but rather the individual's ability to connect, attract and engage people.
But secondly, and maybe more importantly, we as an industry need to work on making radio sexy again – as a career, as a lifestyle.
It's the greatest gig in the world and we are all ambassadors of that message.
We have to cut the doom and gloom talk and BELIEVE that the future is bright.
That our best days as a medium are in front of us not behind us and sell that to the next generation of broadcasters.
DC: What are your Ronnie Rules of Radio?
Ronnie: One of the great learnings for me over the years is that radio is a business with multiple correct answers. There are some best practices but not necessarily hard and fast rules that are immutable. Being open to different ways, no matter how much they make you scratch your head initially, keeps you fluid and innovative.
That said, I have 8 mantras I try to live by.
Be relentless about context, about keeping the station and its announcers married to the moment – its the difference maker.
Play the best songs more often – you'd be surprised how few stations do that. Variety is achieved sonically, not always by having the biggest playlist. And if we believe the notion that music is no longer the magnet, its job is only to set the tone of the party now.
Encourage discipline on best practices, on systems and on being thorough. It requires much planning to sound unplanned
Foster a team ego vs individual ones – the receptionist is as important to get you to #1 as your breakfast stars
Work for the audience not the company that pays you – its a big mindset shift.
Be available to up and coming talent – set an industry example whenever you can. We are custodians of this great medium and we have to foster a love and respect for the industry.
Make ALL programming decisions for CUME never P1s
As hard as it can be at times, be zen with ratings fluctuations – strategy is more important than ratings long term. Even the best stations will go up and down.
DC: Where is home now?
Ronnie: Australia will always be – I miss it everyday. Friends, family, pavlova, beaches, pies, the Geelong Football Club – cmon!
---
About the Author
Dave Charles, President Media RESULTS Inc.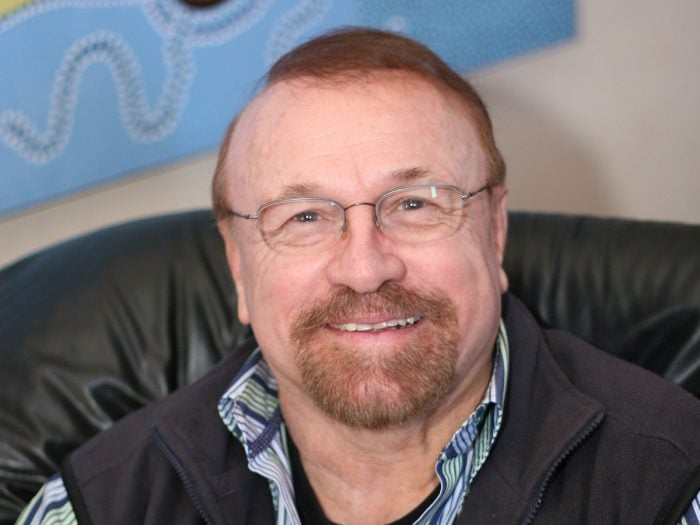 Mobile: +1 289 242 8313.
Email: [email protected]