Triple M Newcastle continues its domination gaining slightly to be up 0.4 to 18.7 in the latest GfK survey for the Hunter.
Stablemate hit106.9 stays in second place with 14.9, followed by triple j (up 0.6 to 14.3) and ABC Newcastle who made a small gain of 0.1 to 9.5.
NEWFM was down by 1.6 to 9.4 with 2HD steady on 6.1.
SCA Newcastle General Manager, Kristen Budd, says, "It is great to see the results in Newcastle today as SCA continues strengthens its connection with our audiences and stakeholders. Both Triple M and Hit have proven their relationships across the Newcastle community once again as the #1 and #2 stations respectively, reaching over half of the radio market.
"We work hard to ensure our audiences are informed and entertained and I couldn't be prouder of the team's contribution towards this result, especially in such uncertain times."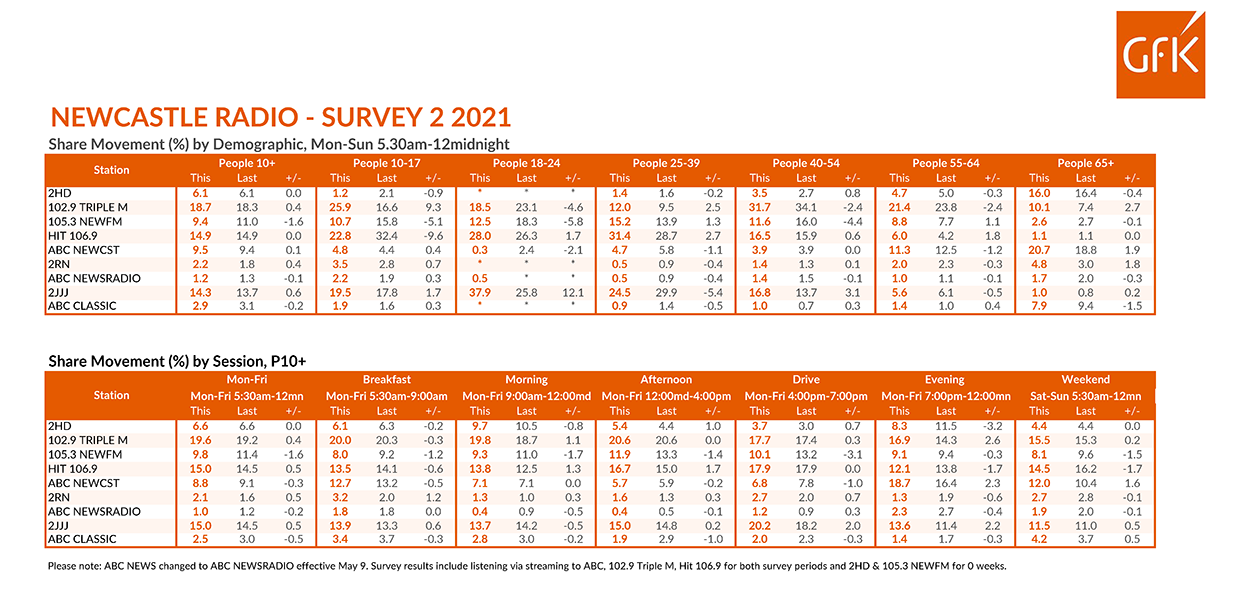 Tanya & Steve (Triple M) still lead in Breakfast with 20.0 despite a tiny loss of 0.3, while Nick Jess & Ducko (hit) eased a little, down 0.6 to 13.5. The ABC's local breakfast of Jenny Marchant & Dan Cox, also eased slightly, down 0.5 to 12.7.
SCA Newcastle Content Director, Jase Allen, says, "What a great result for Triple M and Hit in Newcastle today. Seeing the dominance of Tanya & Steve who continue to lead the breakfast timeslot, Novocastrians have grown up with and trust them as the source of their daily laugh every morning and information that matters to the Hunter region, which is especially important right now. Hit is delivering outstanding listener numbers with the largest audience reach and for Nick, Jess and Ducko as the most listened to breakfast show in Newcastle just 18 months together, it really shows how the audience has connected with them.

"I'm Incredibly proud of everyone both on and off the air for their contributions to our stations, ensuring SCA dominates in Newcastle. I also thank our loyal listeners for choosing Triple M and Hit to be their #1 and #2 stations respectively."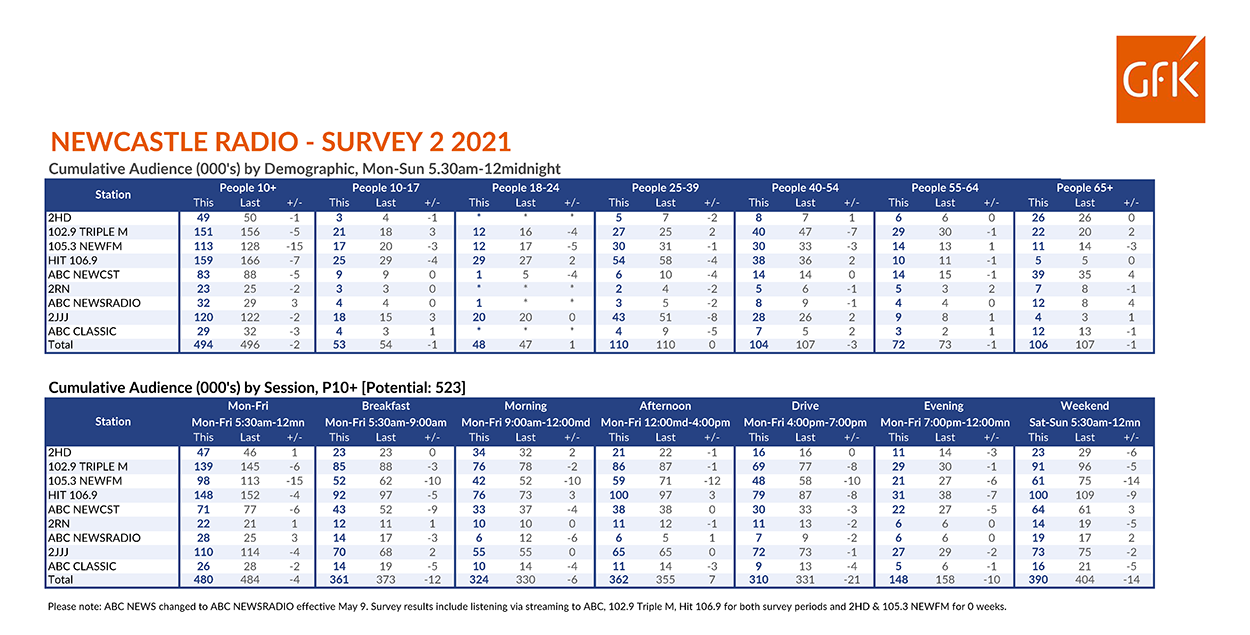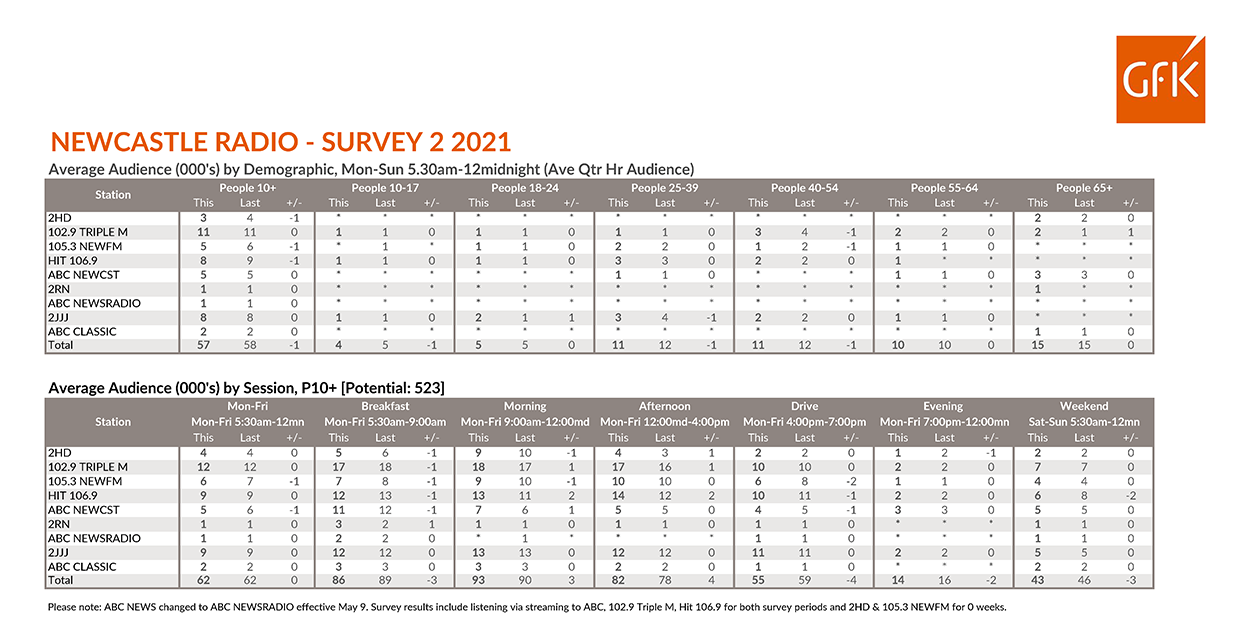 THE SPIN
---
Subscribe to the radioinfo podcast on these platforms: Acast, Apple iTunes Podcasts, Podtail, Spotify, Google Podcasts, TuneIn, or wherever you get your podcasts.
Ask Alexa
:
'Alexa, play radioinfo flash briefing'
or
ask Google Home
:
"Hey Google. Play the latest Radioinfo flash briefing podcast."
---