Author and former co-host of The Grade Cricketer Podcast, Dave Edwards, has released the brand-new 'Have a Go Podcast' alongside Dane Eldridge and a range of other guests with regular appearances from award winning Australian comedian Luke Heggie.

The brand-new comedy podcast "fearlessly tackles the biggest issues facing Australians today" and has been launched by the Diamantina Podcast Network (DM Podcasts).

Edwards says, "There's a lot to be concerned about these days. What are we going to do about China? Is the 'Great Australian Dream' dead? Has cancel culture killed the 'larrikin'? Will our treasured ABC survive these endless 'culture wars'?

"These are the types of questions that keep us up at night, but we're fairly confident of solving each burning issue within the space of a tightly produced 30-minute weekly comedy podcast."

Also from DM Podcasts is Mikey Robins's podcast debut with Heroes and Howlers, a quizzical look at some of history's quirkiest moments.

The comedian is joined each week by Historian Paul Wilson as they take a raucous tour of history's strangest turning points.

Mikey and Paul kick off their new series in style as they explore The Fourth Crusade and take on Seljuks, Saracens, Mamluks and more.

"The Crusades is one of the defining chapters in History, a showcase for 'East meets West'. It was the era of great men, Saladin, Richard the Lionheart, St Bernard of Clairvaux. So who cocked up the Fourth Crusade? And how did it end up turning on fellow Christians?"

Heroes and Howlers looks into how key events in history have been shaped by serendipity, moments of madness and even the downright banal.

This podcast revels in such circumstance: the cock ups, the mishaps and the bizarre twists of fate that have changed the course of mankind- sometimes tragic, sometimes comical, sometimes just plain rude.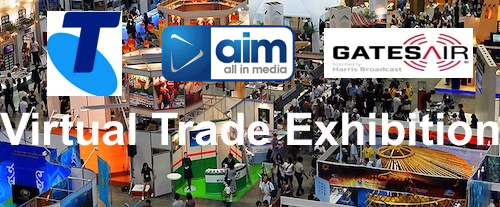 ---
Subscribe to the radioinfo podcast on these platforms: Acast, Apple iTunes Podcasts, Podtail, Spotify, Google Podcasts, TuneIn, or wherever you get your podcasts.