Radio loses one of its true individuals.
Last Friday night radio veteran, and prolific contributor to radioinfo, Keith McGowan suffered a massive stroke while in bed asleep. Sensing that he had stopped breathing, his wife Angela performed CPR on him and managed to get him breathing again while she waited for the ambulance.
He was rushed to hospital where doctors told his loved ones that it would be a "miracle" for him to pull through. And even if he did he would likely be paralysed from the neck down.
He didn't regain concsiousness and passed away peacefully at 11 pm Sunday. He was 70 years old.
Radio and those of us who knew him will miss him dearly.
Keith started at 3UZ in1957 as an office boy and turntable operator. He then went onto 3TR, Channel 10 (a show called Teen Time) 7BU, 7HO, 6PR, 3TR again, 2NM, 2KA, 2HD, 2UW, 3MP, 3DB, 3GL, 3AK and 3AW. That last job at as Overnights presenter lasted 21 years until his retirement in 2011.
Our deepest condolences go to his loving wife Angela, his son and daughter (from a previous marriage) Nathan and Tania and grandchildren Matthew, Benjamin, Laura, and Jessica.
Below is a picture of Keith and Annette Allison and the caption he posted on his facebook page just one day before his fatal stroke.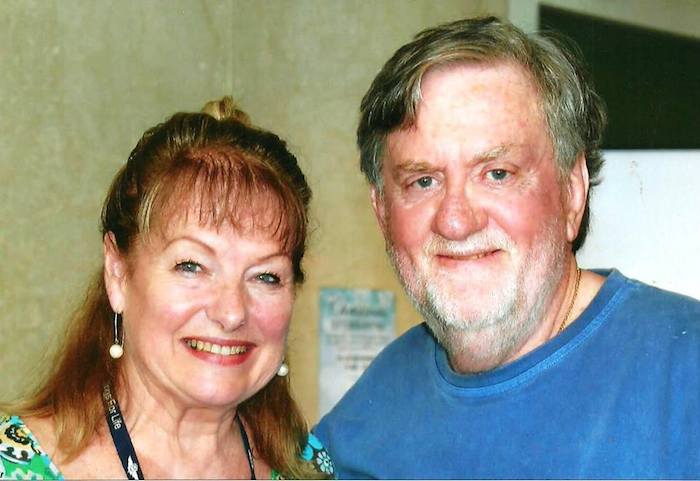 Today Angela and I caught up with former Channel 10 Personality Annette Allison. Annette is happy and well and doing mighty work for the Flying Doctor Service. Annette came to Melbourne from Brisbane and was 10's News Presenter in 1979. Good Morning Melbourne was another TV program Annette Hosted. As well as TV Annette was also an accomplished broadcaster having been on 3AW thru the 80s and beyond. It was grand to have a yak with Annette. And the photo too.