Comment by Kim Napier
I know I am not the only one that keeps newspaper clippings whenever my name is printed.

In fact, I am aware Heart 107.3 announcer Brett Marley, who is approaching 40 years in radio has scrapbooks full of cut outs beginning in the early 80's.

They are great time capsules.

"It's a visual time line of stuff I have done… bear in mind I started doing this well before computers made it easier," says Brett.

Yep, computers make it easy to catalogue everything we do from on-air shifts to news reads, all in one handy package as opposed to the many boxes I have filled with clippings, music logs that were important to me, cassettes and even press passes.

While sorting through my boxes today I found a couple of clippings that made me reflect.

The radio column.

Does it still exist in newspapers?

I know news.com.au cover radio stories, but that's more about the celebrity than industry news.

Obviously, I kept the one I was mentioned in and in that column, there was news on a radio station called 7ZL, can't remember it. Triple T's impact on the ratings in Hobart as the first commercial FM station in the state (I remember that). And how about Triple J having a Hobart office, asking bands to drop off or post tapes?


In fact, I remember they even had a newsreader in Hobart.

So why has the radio column died?

"I just feel radio is starting to take a back seat to so many other mediums including TV, on-line TV with movies, on-line radio…we just have so much up against us as a traditional medium," says Brett.

"There just seems to be a lack of general interest."

I remember when the local newspaper wasn't interested in supporting the cities local radio station or events.

In this clipping, they didn't even mention my name (and I am in the photo), or the fact it was Triple T's busking event created for Hobart, not "Hobart's annual busking event".


Actually, it's a miracle there is a slight bit of the logo in this photo as the cameramen did everything they could to cut them out, along with the announcers.

They viewed it as free advertising.

I see it as creating a sense of community.

Fortunately, it doesn't happen like that anymore, in Hobart at least but there's still no regular radio column.

radioinfo would love to know what clippings you have that tell a story of not only your past but the industry.

Share them below and don't forget to let is know if there is a paper still doing a radio column the "old fashioned" way.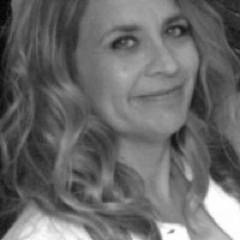 Kim Napier