One of the great things about working in radio is the opportunity it gives to work anywhere in this country, or indeed in any part of the world.

All you have to do is pack up your expertise and take it with you, and there are plenty of stories about Aussie talent that have made their mark overseas.

Taking a punt and making a move without already having a job is exciting and a huge gamble, but when it pays off it is exhilarating, but making a move at the beginning of the COVID pandemic added a degree of uncertainty for at least one Aussie who headed to the UK this year.

Sam Arenson is one young Aussie who took the chance to move to the London at the beginning of last year, and this is his story.

---
In January 2020, after being set up by a close English friend of mine and falling in love with his sister-in-law in the UK , I decided to make a big life change and began looking for work in radio in London.

At the time I was working as an announcer for SCA in Bunbury, WA across Hit and Triple M.

The timing seemed perfect as a position opened up at Fix Radio, where Triple M legend Ugly Phil was currently doing breakfast and they were looking for a video producer for his show.

3 weeks later I had interviewed twice and completed a few tasks and was given the job.

Originally from Sydney, I was meant to go back home and spend 2 weeks with family and friends before leaving but with the pandemic changing at a rapid pace at the start of March and the fear of European borders closing, I eventually had to make a tough call to abandon those plans and book an earlier flight non-stop from Perth-London.

I had to sell all my furniture and move out of my apartment in Bunbury in less than 48 hours. I don't recommend moving overseas at such short notice to anyone and my mum is still probably getting over it and she didn't get to see me before I left! Sorry mum.

I arrived in the UK on March 16 and was told I could start work as soon as I arrived, but unfortunately lockdown and restrictions would come into play just days later and my position was put on indefinite hold.

The next few months were tough. I was watching the world close down and the radio industry being dramatically impacted in both Australia and the UK with mass redundancies. It was during this time that Ugly Phll left the station.

However, I did whatever I could to stay on the radar of Fix and tried to contribute any way I could on a digital front.

Once restrictions eased in June I was given some digital content work and eventually started a full time position by August – as a digital content producer for Fix Radio.

In November I got back on the air and started hosting a show on Saturday afternoons, playing Anthems & Throwbacks from 12pm.

Having not heard many Australians on the air in the UK, I'm enjoying flying the flag for us and getting as much Aussie music in the playlist as possible to wind up all the Poms. I also use any excuse I can to bring up who currently holds the Ashes.

It's a strange time to be in London. As has been the case since I started we're 100% remote and working from home. It's been challenging to start a new job in a new country and have to build relationships with colleagues over zoom. It's quite bizarre commuting to work on the tube on Saturdays with all but essential travel banned – the city is a ghost town and the streets are deserted.

On a personal level, the good news is that despite my partner and I working in the same room, back-to-back, in lockdown pretty much since I got here in March – we still haven't had an argument!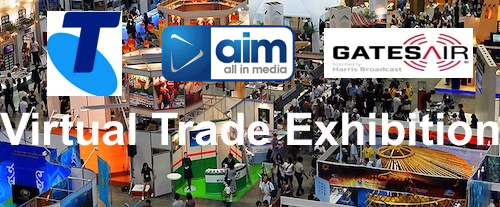 ---
Subscribe to the radioinfo podcast on these platforms: Acast, Apple iTunes Podcasts, Podtail, Spotify, Google Podcasts, TuneIn, or wherever you get your podcasts.