It's been a big festive season for the Ben & Liam team with Ben Harvey popping the question to long-time partner Samantha 'Sam' Wallace .

The Nova919 breakfast presenter "dropped the knee" in front of Sam's family whilst holidaying in Port Douglas and says, "We've been dating for five and a half years, I thought it was about time… She (Sam) wanted to be proposed to in Japan, but obviously with COVID that wasn't going to happen…

"We went snorkelling on the Great Barrier Reef and then that night I told her I'd organised a dinner. We went across the hall to her Mum & Dad's room and her family were all there and I did it in front of all of the family. When we opened the door, the lights were all off then someone turned the lights on and they (the family) were all standing there…

"I didn't plan what I was going to say, but I thought I'd say a few words about spending the rest of my life with you and then I got down on one knee and she started freaking out. Before I'd even got the ring out she said yes, I scrambled for the ring, got it out and shoved it on the finger and that was it…

"I'd organised a chef to come to the room and make Japanese food for her like we were in Japan… I got her sunflowers, because that's her favourite flower and I was playing Jack Johnson "Better Together".

Ben & Sam are still working through setting a date for the big day.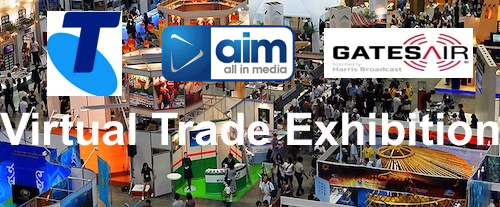 ---
Subscribe to the radioinfo podcast on these platforms: Acast, Apple iTunes Podcasts, Podtail, Spotify, Google Podcasts, TuneIn, or wherever you get your podcasts.