Steve Ahern's personal insights into world radio, and why it still matters.
In Sydney, Australia this week, a caller to ABC local radio asked for 702's informative broadcasts to reach younger listeners by simulcasting on FM. In Juba, the capital of the world's newest country, South Sudan, listeners rang in to praise radio stations for the important work they are doing in rebuilding their country.
Both events show that radio is still important and relevant to people in every part of the world.
Peter, the caller to Linda Mottram's ABC702 morning program, wanted the AM station also to be heard on FM so that young people, "who only have FM in their iPods, phones and cars," would hear news about the coming federal election and make more informed voting decisions.
Linda called me and asked me to come on air to explain the complexities of spectrum management for Peter. I explained that there are not many vacant frequencies left in Sydney for such a thing, and that the Australian radio industry actually has a better plan for reaching all those young people on their new digital devices… digital radio.
Peter's call reinforced to me the fact that radio is still important in informing and entertaining people through news, talk and music, even in well developed, sophisticated markets such as Sydney. Our listeners still find our content valuable and callers such as Peter want to make sure everyone has access to it.
We know that Marconi's century old radio transmission technology is under threat from all sorts of new digital devices and delivery mechanisms, but the radio industry is not prepared to lie down and play dead in the face of such challenges. Australian radio is leading the world in keeping itself relevant by making sure it can be delivered on all the new digital platforms via digital radio, streaming and a host of other multi-platform strategies. Our industry is innovative and competitive and it is no wonder that callers like Peter support it.
Linda's call came just a day after I landed back in Australia after spending a couple of weeks in Juba South Sudan, helping a one of the city's radio stations improve its sound.
Eye Radio is nestled amongst a rapidly growing shanty town on the outskirts of Juba. The aid funded station enlisted my company's help to train the staff and upgrade the on air sound.
Juba is the capital of the world's newest country, which gained independence just over a year ago. Many of Juba's streets are unpaved, and after years of war and disruption, literacy, education, commerce and infrastructure have been understandably neglected.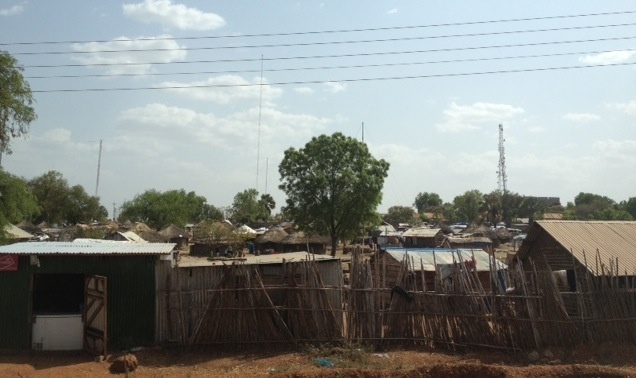 TV is not significant in South Sudan. Most people can't afford a tv, and even if they can, they don't watch it much because electricity is not widely available. South Sudan is not alone. Neighbouring countries have similar problems, with illiteracy rates of about 70% and generators required because town power is non existent.
In Australia we take it for granted that prime time on radio is at breakfast and drive. In Juba it is around 9pm, when listeners, especially women, have finally finished the chores of the day and have time to sit and listen to their battery or wind-up radio. And they sure value what they hear.
People learn languages from the radio, they inform themselves about who to vote for, they learn about improved farming practices and gain information about vital health issues such as Aids, malaria and yellow fever.
The US Aid supported Eye Radio is one of the top three stations in Juba. The other two top stations are a relay of the BBC's Africa service and a local UN supported station called Miraya.
Eye Radio's staff are a group of well informed reporters, producers and presenters who have the interests of their country at heart. They cover controversial issues, play music to lift the spirits of the country during its time of renewal, and teach about ways their fellow citizens can improve their lives.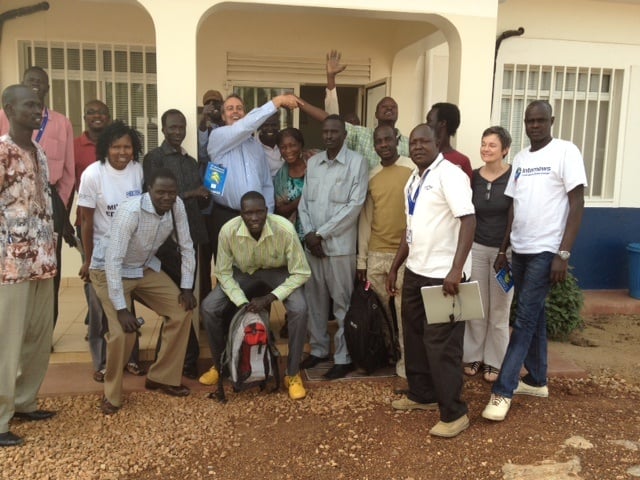 While I was in Juba I also presented some sessions on media literacy for a conference of Parliamentarians sponsored by The World Bank. The politicians were looking for help in their work of reconstruction and renewal and are likely to turn to the emerging radio stations in their country to help them rebuild.
World Radio Day is being celebrated with joy in Juba because those who work in radio realise how important what they do is for their country. How are you celebrating radio this week?
Steve Ahern, the founding editor of this website, will give a talk about his work training broadcasters in places such as Afghanistan and South Sudan for the International Institute of Communications in Sydney next week (details here) and will host the radio stream of the Australian Broadcasting Summit the following week.
See some of our other stories on World Radio Day here and here, and also check the twitter stream #worldradioday.
View a crowd source map of World Radio day activities here.