One of the topics of discussion at Radiodays Europe was the 'Long Tail' of podcasting, referring to the hundreds of thousands of active podcasts with relatively small audiences.
Tom Webster touched on it during one of his sessions, and Larry Rosin (pictured) the president of Edison Research has just published an article on Podcasting's Big Hits and Long Tail.
Using Edison Podcast Metrics, formerly known as the Podcast Consumer Tracking Report, they take a look at the relationship between the hits up top and how they compare in size to the smaller shows out in the tail.
Beginning at the head of the curve are the top 100 biggest shows in podcasting, and even here there is a very large gap in size between the top show, The Joe Rogan Experience, and the 100th biggest show which is currently the Phil in the Blanks podcast from Dr. Phil.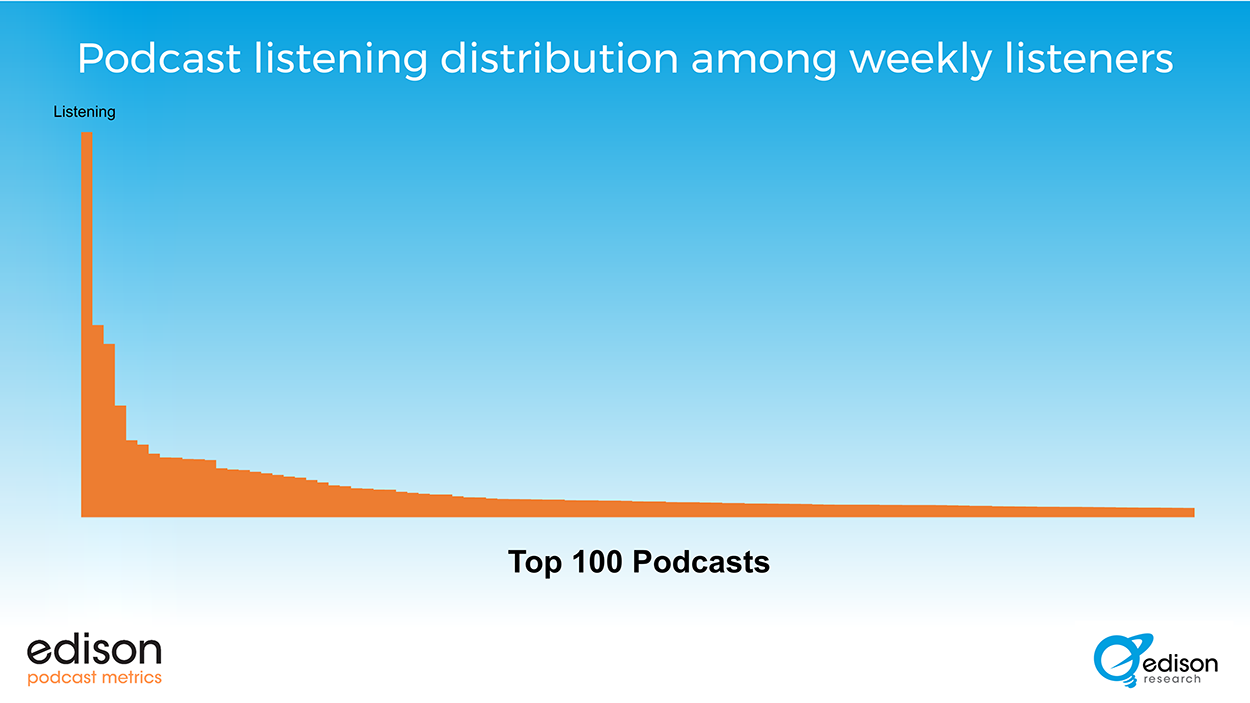 Rosin says that if you then widen the lens to the Top 1000 podcasts you can see that while there is plenty of listening anywhere along the orange line, more than half is happening in the Top 100.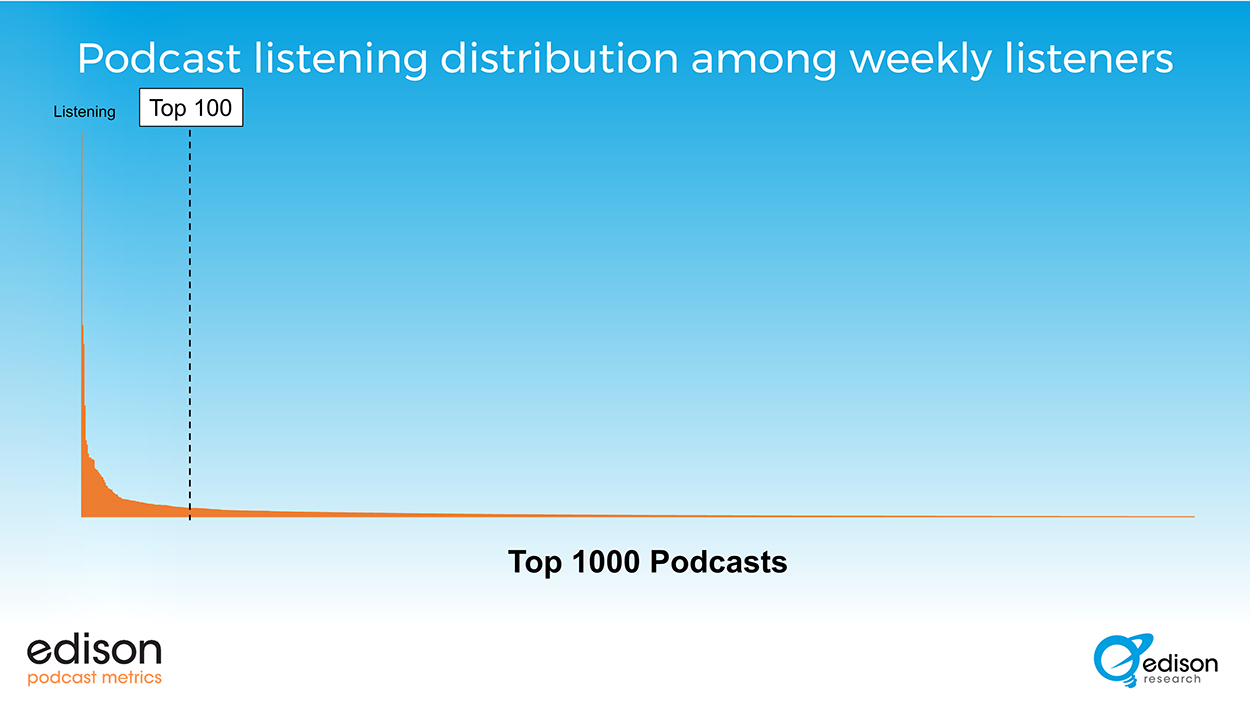 Finally Rosin looked at the top 7,500 podcasts, and says, "As you can see, entering the land past the top 1000 gets one far into the long tail – with small audiences. That doesn't mean they aren't avid audiences, and it certainly doesn't mean they are not monetisable audiences. Just that they are small by comparison to what counts as 'hits' in podcasting.
"While I'm just me, I have looked through podcasts 1001-1200 and I didn't recognise a single name as a podcast (although I did recognise some celebrities' names, just not their podcasts)."

As he rightly points out, this only scratches the surface of the podcasting universe with its hundreds of thousands of active podcasts and millions of titles.