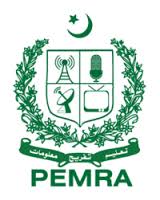 Amid tensions with India, Pakistan's media regulatory authority decided to enforce a complete ban on Indian TV and radio contents and warned that the licences of those found guilty of violating the ban will be suspended.

Pakistan Electronic Media Regulatory Authority (PEMRA) stated it decided to ban airing of Indian content from October 21 at the request of the federal government.

The ban extends to all Indian content on cable and radio being aired in Pakistan.

PEMRA has already decided to get tough with Indian content after complaints that most of the local channels were using more than the five per cent foreign contents as allowed by it.

Tensions have run high between India and Pakistan since the terror attack on an Indian Army base in Uri on September 18. Later, India carried out "surgical strikes" against terror camps in Pakistan-occupied Kashmir and destroyed terrorist launch pads on September 28.