Two new podcasts will debut in coming days, one is produced by a Millennial who's never listened to one, and in the other, Angie Kent joins Nova Entertainment with the launch of 'Angie Tries It'.
---
Have ever wondered whether those weird or unusual wellness therapies you hear about actually work?

Well, wonder no more as Angie Kent finds out in her new Nova podcast, Angie Tries It launching on Tuesday 11 May.

Angie will brave the most alternative, hilarious and sometimes straight up bizarre wellness therapies out. Think of it as 'goop-debunked' – from exposure therapy, laughter yoga, past life regression and even BDSM, nothing is off limits – don't try these at home kids.

Angie says, "What a complete round trip! I did an internship with Fitzy & Wippa in 2013. The boys sent me around Australia to do the most insane activities and now I have my very own podcast with Nova! I went from crackin' whips to now givin' tips. Sister loves to talk, loves to listen and loves me some therapies! So stoked to be part of the Nova fam for Angie Tries it. I'm back, more awkward and vulnerable than ever!".

NOVA Entertainment's Head of Podcasts and Digital Content, Rachel Corbett, says, "For this show we needed someone who was completely open minded and willing to jump head first into any situation without judgement – and that's Angie Kent to a T".
---

Best Mates With Blake is a podcast, produced by a Millennial who's never listened to one.

What could possibly go wrong?

Plenty, but if 2021 taught producer and host Blake Francis anything, it was that life is too short to sit on your dreams.


His brand-new podcast, Best Mates With Blake, promises to be bursting full of interviews with Blake's mates (and mates of mates), as the series sets out to unpack the lives of a diverse range of well-known movers and shakers, including red-carpet regulars, musicians, social media stars, and some of the country's biggest radio and TV personalities.

And being the good guy Blake is, he thanks his guests for joining the podcast by using the mate's currency – a good ol' slab of drinks.

While Blake may have not listened to a podcast before, he's certainly not short on experience in the media world having worked in the radio and media industry for the last 10 years, and was even handpicked by none other than Simon Cowell to interview artists such as One Direction, Demi Lovato and INXS across London and Australia.

As the saying goes, "you can never have too many mates", so, join Blake on Saturday, May 8 wherever you get your podcasts, and get ready to make some new mates.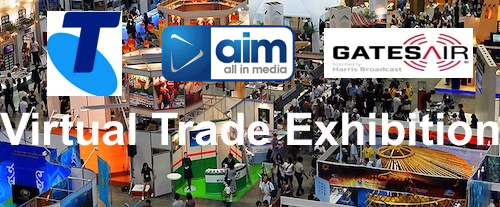 ---
Subscribe to the radioinfo podcast on these platforms: Acast, Apple iTunes Podcasts, Podtail, Spotify, Google Podcasts, TuneIn, or wherever you get your podcasts.