Aircheck and radioinfo have introduced a new music chart for New Zealand.
Despite being close neighbours, music tastes in both countries are different and radio airplay reflects that. Now so do the Aircheck charts.
This week's charts are an example of the differences.
In New Zealand the most played song is All She Wants by Six60, but in Australia the top song is The Business by Tiesto.
Click the charts to see the full list for each country.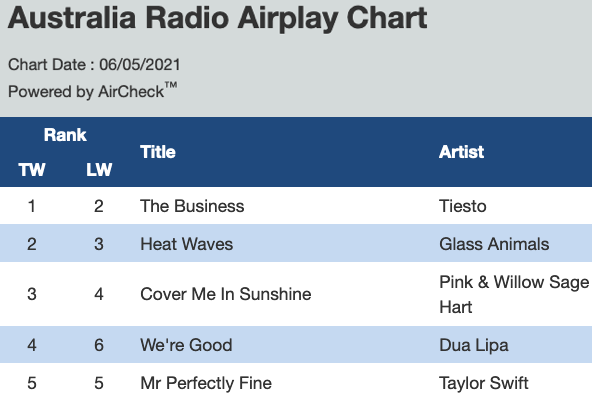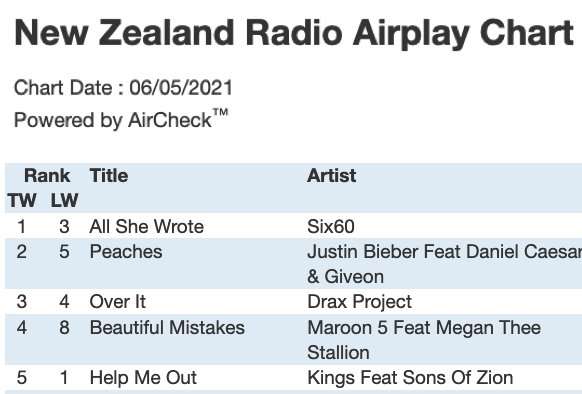 "Due to a high demand for chart information from the New Zealand market, we are delighted to be able to publish our weekly spins information on radioinfo alongside that of our Australian counterparts.

"On both sides of the Tasman we use the same accredited technology to deliver highly accurate, detailed and immediate song play information to our customers,"
says RCS New Zealand Managing Director
Max Davies
.
New charts will be released every week for both countries and will be available on radioinfo from this week onwards.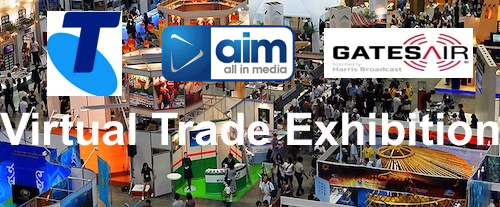 ---
Subscribe to the radioinfo podcast on these platforms: Acast, Apple iTunes Podcasts, Podtail, Spotify, Google Podcasts, TuneIn, or wherever you get your podcasts.