Until this morning Head of the Today Network, Dave Cameron thought his seat in the building was safe.
But all this time, Fox FM breakfast co-host Fifi Box has been plotting his downfall.
This morning while all eyes and ears were on the events in Canberra, she ousted the hapless Cammeron and rebranded the station BOX FM.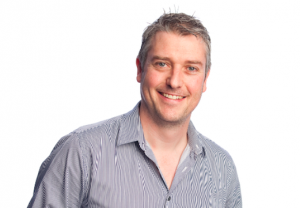 Insiders tell us that the three times school captain has hijacked 'Grumpy Dave' Cameron's diary, taking the liberty of attending his meetings,
making key content decisions, changing the music, even tweaking the website to suit her new eponymous station.

Her first item on the agenda as 'Box boss' is a facing the National Head of Radio, Guy Dobson and answering some pressing/serious/hairy questions.

She has also confirmed that co-host Dave Thornton and anchor Dan Anstey will take on cabinet positions as 'deputies'.

In her first major speech as Head of Box FM, Fifi said, "Elections, schmelections… are you suggesting that I take over as leader of the radio station and usurp Grumpy Dave?"

Welcome to Hit 101.9 The Box!