It's ARN, but not as we know it, in Dubai. Over there the "A" stands for Arabian, not Australian.

Last week 2Day FM's Breakfast Show elect, Dan and Maz joined the increasing stream of Australian radio and media types making the 'arduous' trek to Dubai in Emirates business class as part of the promotional push by the UAE to attract tourists to its desert shores.
All last week with prize winners in tow, Dan and Maz broadcast their current Drive shift, live from The Arabian Radio Network studios, back to Australia.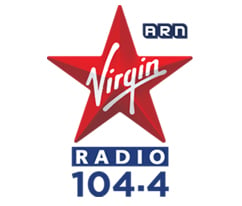 Their host was Australian ex-pat and ARN COO Steve Smith who said, "It was wonderful to have them here working alongside our guys and enjoying the good times Dubai has to offer. They are such a great team I'm sure they will do well going forward."
Dan and Maz also caught up with the Virgin brand's Kris Fade and his Breakfast team which is number one in Dubai.
The picture shows…
Alex Agishev – Virgin Radio Dubai PD – you might remember him as dmg's Alex Dean
Michael Christian – Dan and Maz Show
Priti Malik – Kris Fade Show
Kris Fade – Kris Fade Show DXB
Dan Debuf – Dan and Maz Show SCA
Maz Compton – Dan and Maz Show SCA
Ross Burrell – Big Rossi from The Kris Fade Show