Peter Saxon has coffee at the FOX
While recently in Melbourne, I had the opportunity and then the luck to spend some time with that city's number one FM Breakfast team, Fifi and Dave. While Fifi Box is a new mum with all those responsibilities keeping her anchored in Melbourne, I was lucky to find Dave Thornton in town. More often than not, he's on the road doing stand-up.
Even more luck, Today Network Content Director, Dave Cameron (DC) also joined us.
We'll publish the full interview with Fifi and Dave in the next few days, but for now, here's an extract that includes all three discussing the different mindset between Breakfast and Drive. And why one can be networked but not the other.
radioinfo: What's the difference between working on a Drive show which is national and Breakfast which is local? How does the mindset change?
Fifi: There's a few different mindsets. One is the time of day. Breakfast has far more urgency attached to it while Drive is more escapism which affects what you talk about.
With Breakfast, the sensibilities' about what's pressing for the day. People are in their cars wanting to know 'what's happening in my city, what's happening in the world.' There's far more of a current affairs/news bent that we tap into.
Dave: With my comedy sensibilities, I go let's have some fun. But then, you've got to impart some information because people are just waking up and there are news stories they need to know. When MH370 disappeared, you can't just ignore it and say let's just do something funny.
Fifi: What's great is to be able to embrace this city. The hardest thing in Drive was never being able to say how bad the traffic was in Chapel Street. Everything was homogenised a bit. You couldn't really be specific.
I've done Breakfast radio in Sydney where I've tried to come across as local. But to be in my home town and able to say, I grew up playing tennis at North Ringwood. It's great to feel that connection with home town listeners.
In Drive you have to imagine you're in a UFO that floats above the country which means you're an alien in any particular location.
radioinfo: DC, do you think there will come a time when Breakfast is networked across the country?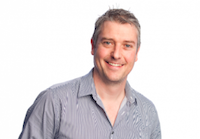 DC: It's been tried before. Unsuccessfully. I can't think of a market anywhere in the world where it is successful. I think people want to know what's happening in their own backyard when they wake up.
You're talking about two different philosophies between Breakfast and Drive. In Breakfast there's a 'bring me in' philosophy and in Drive there's a 'take me away' philosophy.
What I mean by that is that people want to be 'brought in' to what's going on in the morning. Their brains are ticking.
Whereas in the afternoon, they're more like, 'take me away, I've spent all day thinking about that stuff, I've had a hard day. I've been in 700 meetings. I don't want to know about any of that stuff!.'
radioinfo: Is that 'conventional wisdom' or is there any specific research to back that up?
DC: There are taste tests we've done over the years that shows the kind of content that sticks for a breakfast audience versus what people want in Drive.
Fifi: Anecdotally, I can tell you that when we were doing The Shebang we were a really successful Drive show. Then when we went to do Breakfast in Sydney with the same show, it tanked. We didn't change anything about it. Suddenly, fun things people liked at 5:00 pm, they didn't want at 7:00 am.
DC: Would the Hamish and Andy Drive show, as it was, have been as successful as the same show in a breakfast shift? Probably not.
Peter Saxon