Radio Tomorrow with James Cridland.
The latest UK RAJAR figures are out, and they really underline the way radio consumption is changing.
Now, it's easy to look at overseas radio figures, like the ones here in the UK, and say that they're irrelevant. You'd be right, to an extent. The UK is its own distinct marketplace, with a very strong public service broadcaster as well as a different broadcast environment – a smaller lots of national services, where local is less important.
However, if you ignore the specific technologies being used in the UK, or translate them to your own marketplace, I believe there's plenty to learn from the trends that we're seeing.
As a little background: RAJAR is owned by the radio broadcasting industry in the UK (both BBC and private radio). It's compiled using diaries (online and paper), so is multi-platform and relies on people remembering to fill it in. Stations are almost always in a ratings period; in total there are over 100,000 people who take part in RAJAR over a typical year (which makes it one of the largest pieces of research undertaken in Europe).
Just to note, too, that when I reference "digital" below, I'm talking about internet radio, DAB Digital Radio (which is broadcast), and radio through the TV. Definitions differ per country.
Trend 1: AM/FM is in decline (but radio isn't)
AM/FM is now on its lowest ever figure, at 54.3% share of total time spent listening. This isn't a decline in radio listening: radio's cume is about the same as it's ever been at just below 90%. It's just a decline in AM/FM.
Part of this is driven by radio receivers. Research suggests that these are slowly disappearing, being replaced by phones – and television, where most of the large radio stations also broadcast (in audio channels at the top of the EPG).
Learnings: FM radio frequencies are becoming less important. Access to content, wherever and however a listener wants it, is the thing now. If you're not on the device the user wishes to use – you'll lose out.
Trend 2: Internet isn't growing as much as other forms of broadcast
For radio stations, internet streaming grew by 6.3% year-on-year. It's now 6.8% of all radio listening.
However, DAB digital radio – through a box that looks like a typical radio – is 25.9% of all radio listening; and it grew by 9.3% year-on-year.
Learnings: the internet might be exciting: but there's growing evidence that simulcast internet streaming – for music radio, at least – is not attractive for listeners on a device they expect to be fully interactive.
Trend 3: Digital now gives as many listeners as analogue
The Capital FM brand uses FM all over much of the country from eleven specific local radio stations and around twenty FM transmitters, as well as digital radio. It gets 7m people listening every week. Bauer's KISS Network only has three FM transmitters, and lots of digital-only services. It has 6.1m listeners.
Learnings: If you're looking for mass audience, you don't always need an FM frequency any more.
Trend 4: The young are not deserting radio
RAJAR also asks questions about social media use and other things. They say that almost a third of social media users – 31% – claim to get updates about their favourite radio station or presenter. But, more importantly, for younger audiences (15-24 year-olds), 44% of social media users get those updates. If radio isn't of interest for younger audiences, as we're repeatedly told, then why do they care more about their favourite radio station than the rest of us?
Learnings: Radio and social media go together: and radio is still of real interest for younger listeners.
RAJAR is a model that other countries can learn from – public data, available for view and download, and covering radio on all its platforms. There's plenty to learn from these figures – whatever country you're in.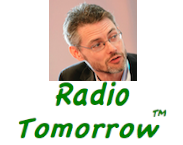 James Cridland is a radio futurologist, and is Managing Director of media.info, a companion website to radioinfo and AsiaRadioToday.
He has served as a judge for a number of industry awards including the Australian ABC Local Radio Awards, the UK Student Radio Awards, and the UK's Radio Academy Awards, where he has also served on the committee. He was a founder of the hybrid radio technology association RadioDNS.
James is one of the organisers of nextrad.io, the radio ideas conference each September, and is also on the committee of RadioDays Europe. He writes for publications including his own media.info, Radio World International and RAIN News.
James lives in North London with his partner and a two year-old radio-loving toddler. He very, very much likes beer.
Radio Tomorrow is a trade mark of Radioinfo Pty Ltd