Another strong performance from Kyle & Jackie O as their program heads all breakfast programs in a single market with 639,000 listeners, with Ross & Russel (559,000) also continuing to perform well, despite losing 39,000.

But it was the gains of Fox FM, both in breakfast with Fifi Fev & Nick up to 550,000, and the station overall heading the rest with 1.134M listeners that is noticeable in this survey.

KIIS101.1 also made some gains with good numbers this survey in breakfast (532,000) and 1.049M overall.
Ben & Liam (Nova) made a slight gain in Adelaide, but it was enough to put them in front of Erin Phillips & Soda (Mix).
The other stations with over 1 million listeners are Nova96.9 (1.076M), Gold 104.3 (1.070M), smooth95.3 (1.057M), Nova100 (1.056M) and KIIS106.5 (1.033M).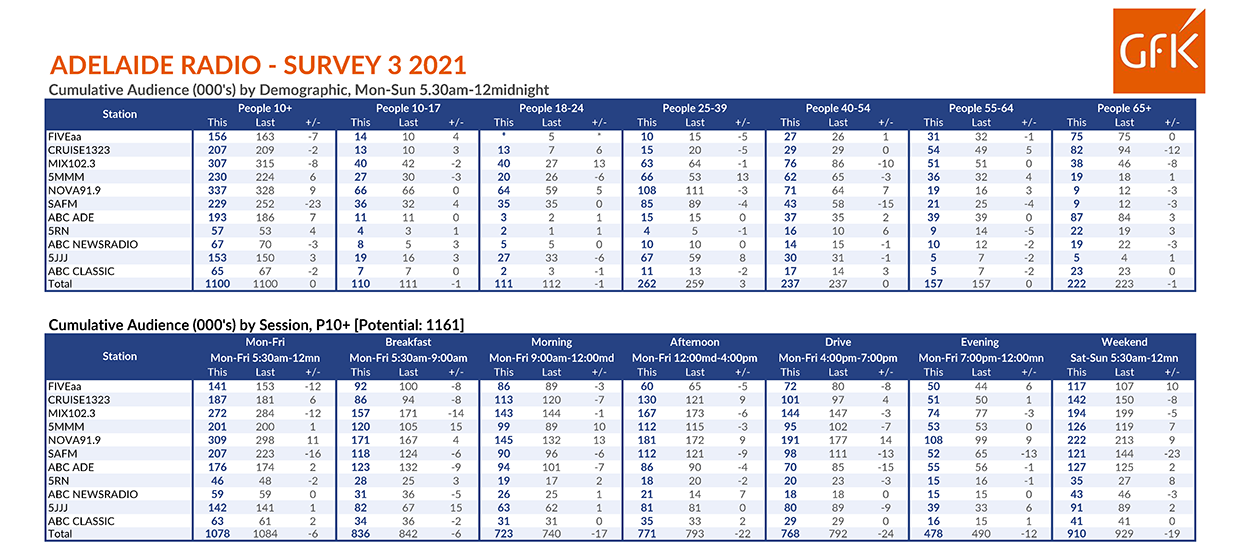 See also: Raw figures, Spin, Digital Results, Analysis.
---
Subscribe to the radioinfo podcast on these platforms: Acast, Apple iTunes Podcasts, Podtail, Spotify, Google Podcasts, TuneIn, or wherever you get your podcasts.