WorldDAB, the global forum for DAB digital radio, have released data showing the growth of DAB+ across the world over the last decade. Emerging markets like Saudi Arabia and Bahrain have embraced the technology with over 125 million DAB+ devices now sold worldwide including nearly nine million in Australia.
The infographic data was published to coincide with the IBC Show in Amsterdam.
Opening the event, Project Director Bernie O'Neill told the audience:
"In just the last two months we've seen DAB+ successfully on-air in Ghana, Saudi Arabia and Bahrain, and a renewed commitment to digital radio development from Thailand. This builds on the ongoing DAB+ rollout across Europe – with significant market expansion well underway in France and Germany, alongside our already established core markets. This continued growth demonstrates that DAB+ provides a firm foundation for radio's digital future around the world."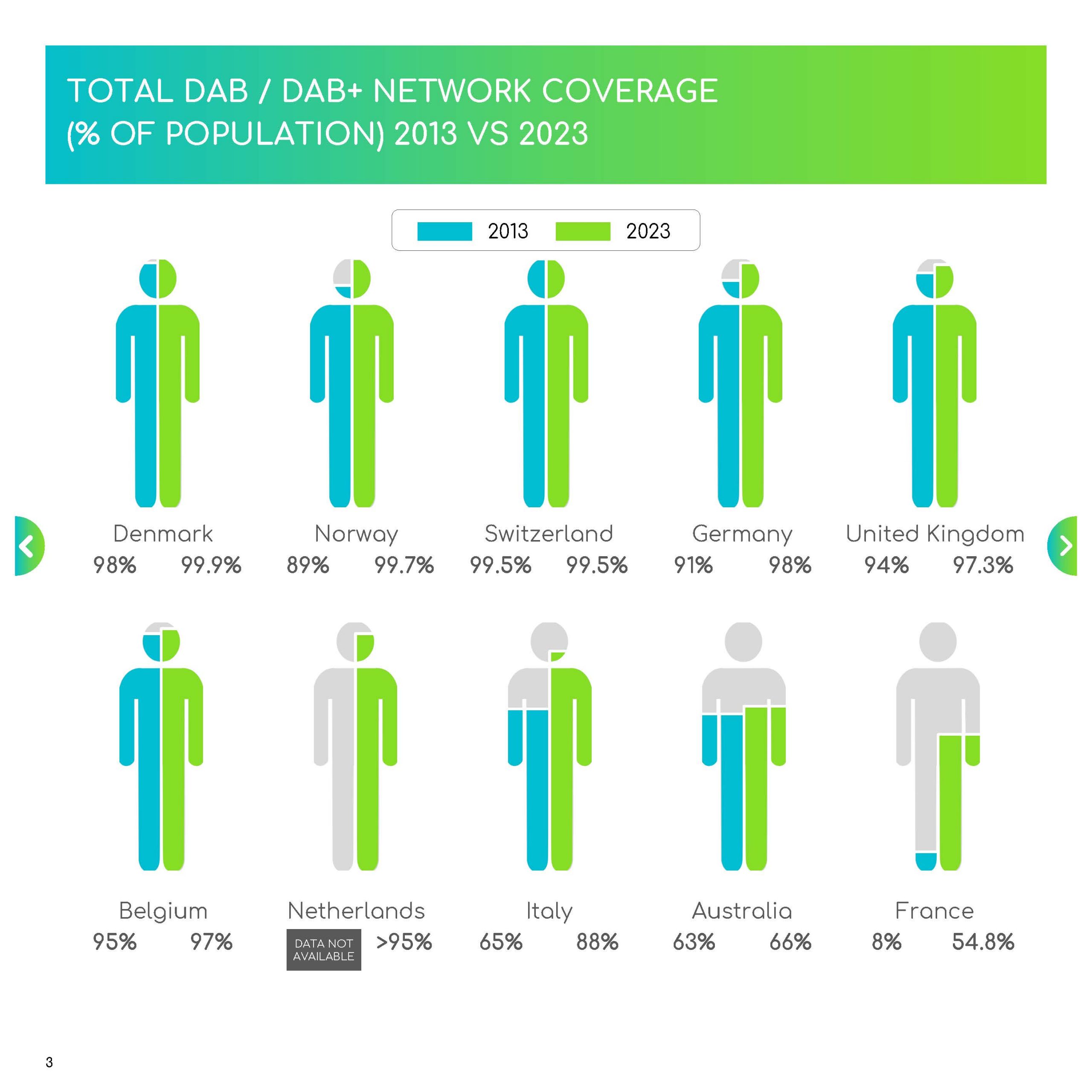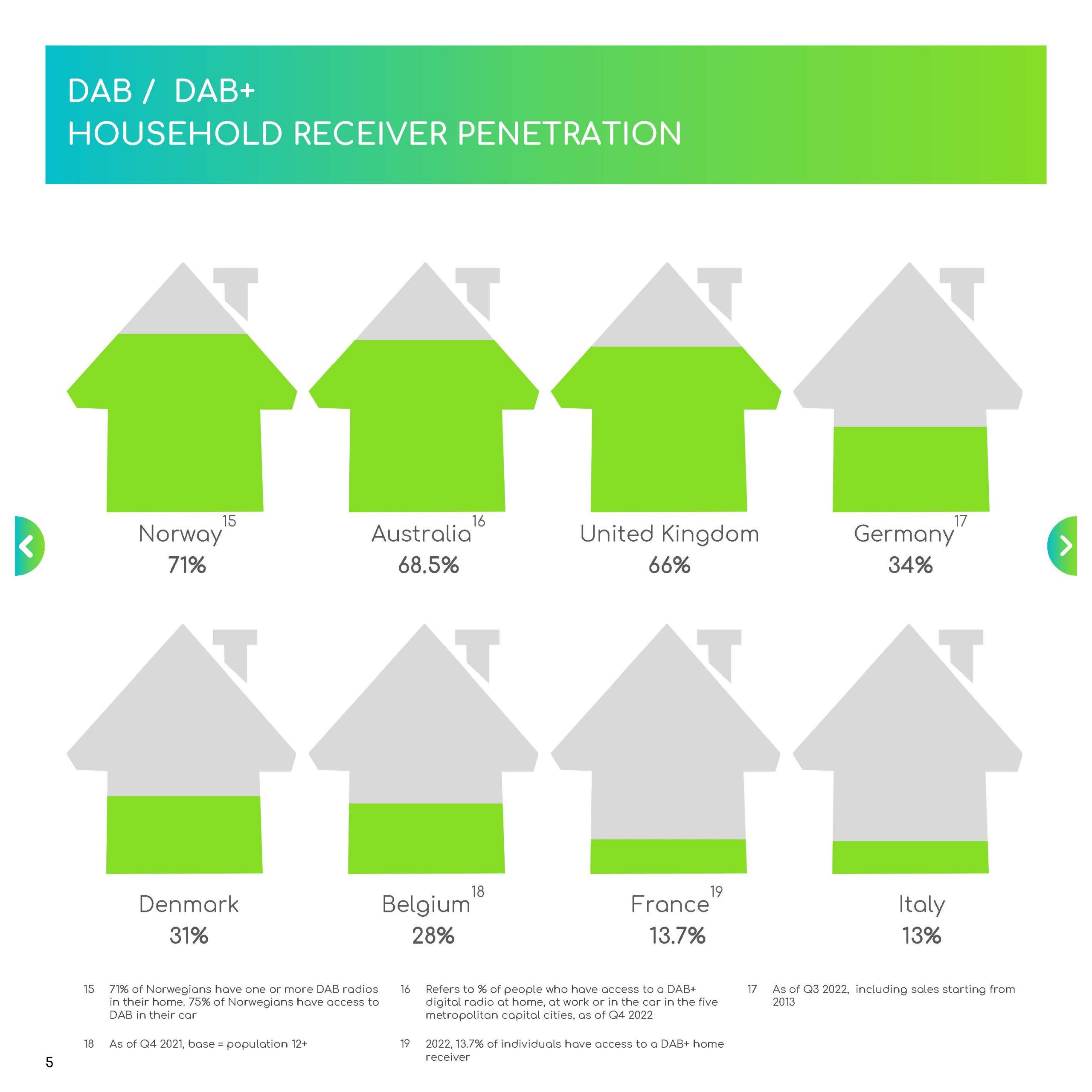 Australian DAB+ data for the first half of 2023 showed:
79% of new cars purchased by Australians came fitted with DAB+, one of the lower global rates
Total DAB+ network coverage in Australia has only increased by 3% to 66% in the last decade. Some countries like Denmark are at nearly 100% coverage. Others like France have increased from 8 to 55%.
At 68.5% Australia has one of the highest rates of ownership of a DAB+ device in the world, although this data was measured only in our five metro capital cities.
Australia unsurprisingly has a long way to go to get to 100% DAB+ coverage with Launceston recently becoming the 11th Australia city to trial digital radio.
The data will be explored further at the WorldDAB Summit 2023, in Munich on 8 November. You can find the full infographic here.