The Australian Podcast Ranker looks a little different this month as for the first time, and for all three rankers, the ranker is based on listeners instead of downloads.
In addition, for the first time, both the listener and download metrics are presented to the readers.
The definitions of listeners and downloads are defined in accordance with the globally accepted IAB Tech Lab Podcast Measurement Technical Guidelines.
A listener is defined as a single user who downloads content for immediate or delayed consumption and can be represented by a combination of IP address and user agent, which is data contained in the server logs which identifies the app, player and device used to listen to a podcast.
A download is defined as a unique file request that was downloaded. At least one minute of playable content must be downloaded to be counted. See our previous report here.
With these changes having an important effect on the ranking, the tables are not showing rank changes for this edition only. Rank changes will be available again next month.
The Ranker provides insight into the Top 100 Podcasts as well as the Top 10 Publishers in Australia from 1 August through 31 August, 2021, as measured by Triton's Podcast Metrics measurement service.
As for this month, the top three publishers for the Australian Podcast Ranker are ARN/iHeartMedia, LiSTNR (SCA) and Audioboom.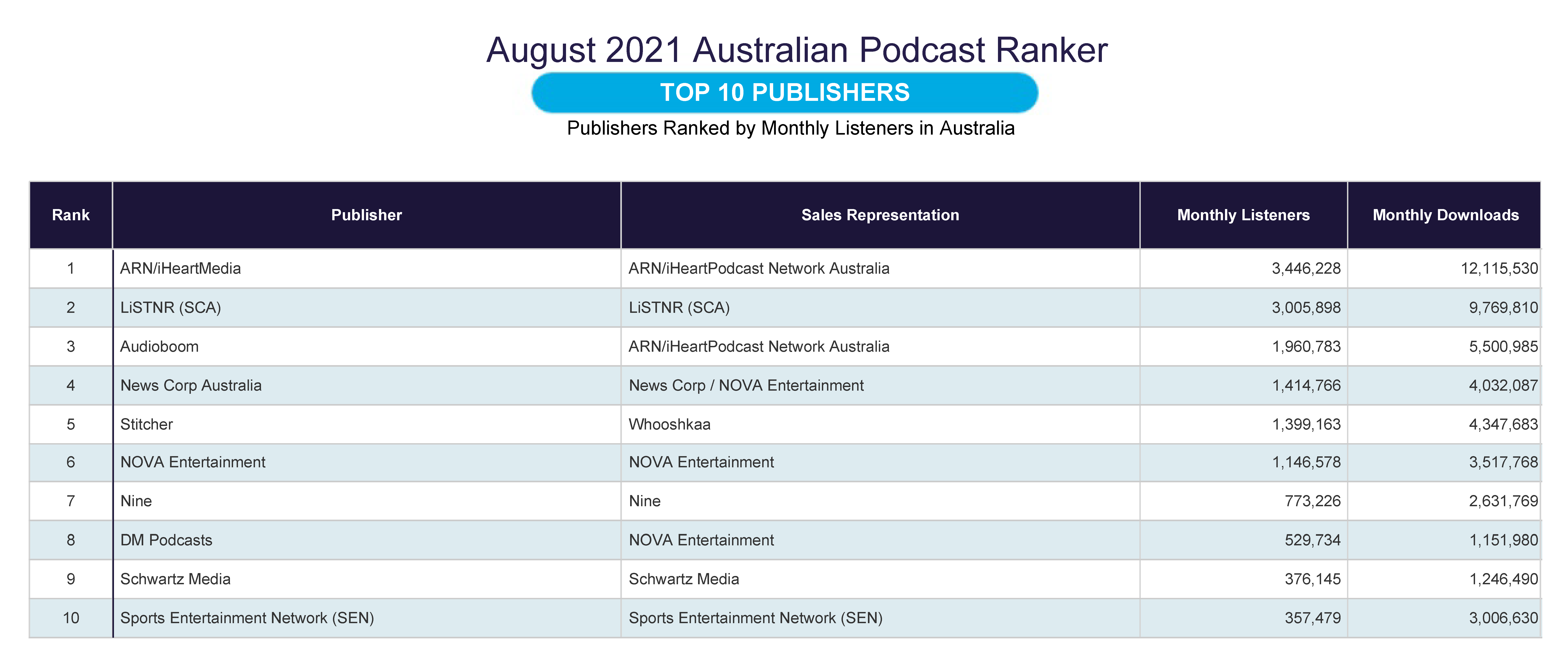 The top three podcasts in both the Top 100 Ranker and Top 100 All-Australian Ranker are Hamish & Andy (LiSTNR – SCA), Casefile True Crime (Audioboom) and Life Uncut with Brittany Hockley and Laura Byrne (ARN/iHeartMedia).
Click the charts to enlarge them.
Total downloads of all shows by all participating publishers in the month of August is 49M.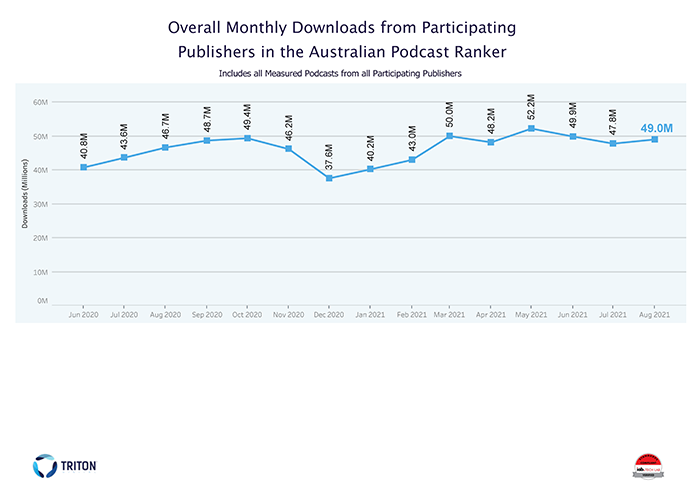 THE SPIN