Three new entities appear in the Top 100 Podcast Ranker this reporting period, including Hamish & Andy's Remembering Project (SCA-PodcastOne Australia), Hidden Brain (Stitcher) and Beautiful Stories from Anonymous People (Stitcher).

Stuff You Should Know (ARN/iHeartMedia) remained in the #1 spot as the most downloaded podcast in the country in October.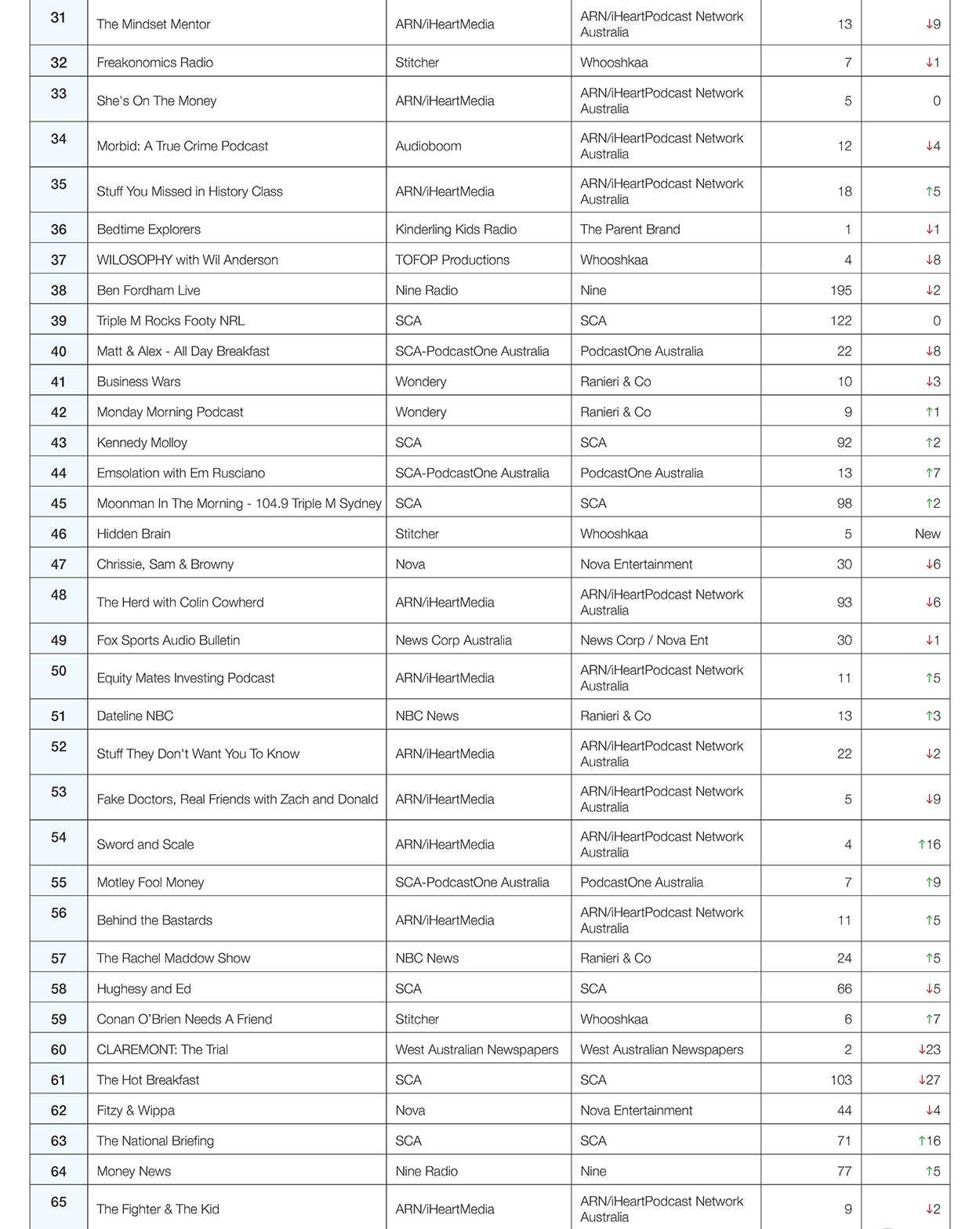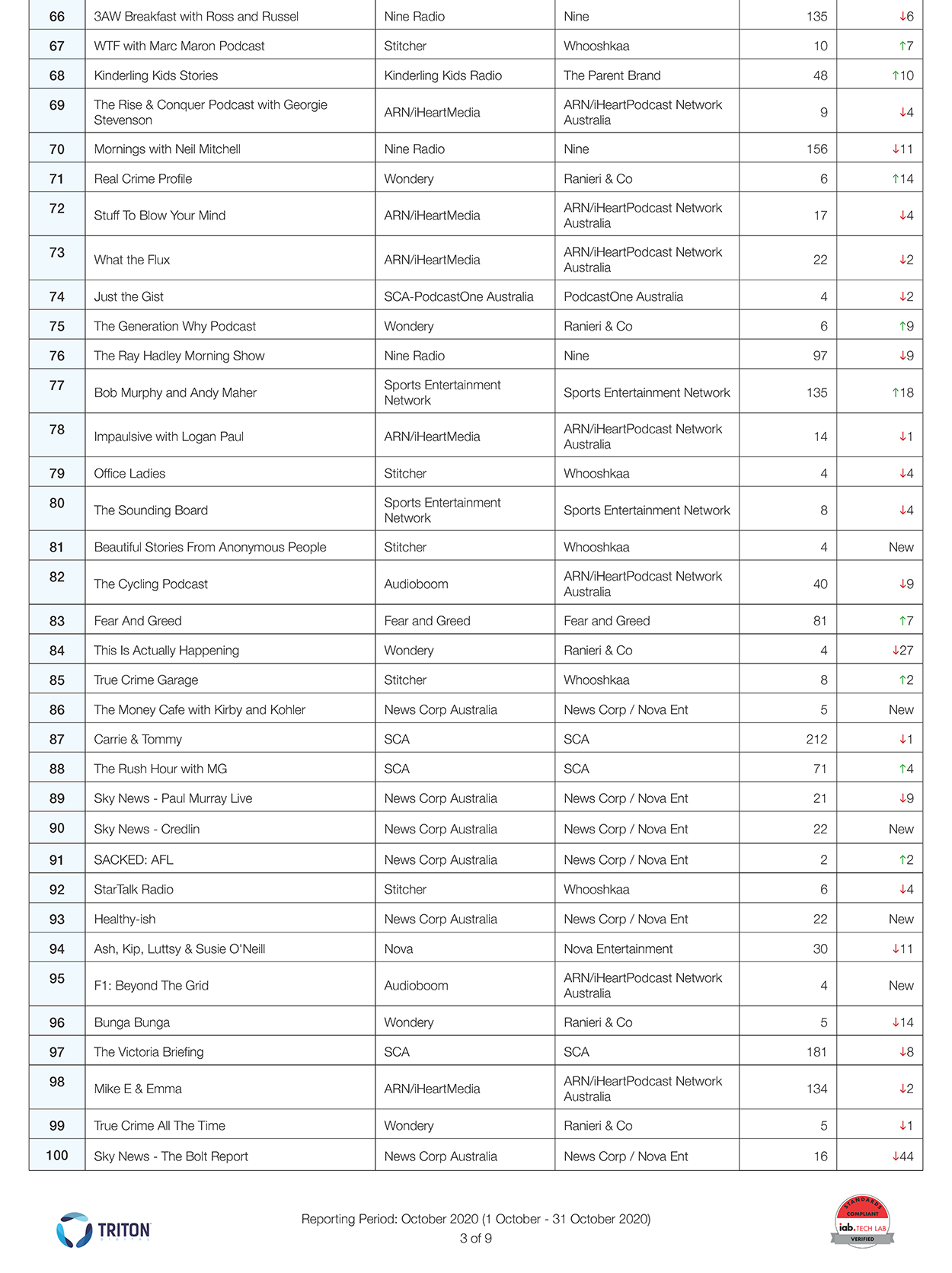 As for the All-Australian Top 100, two new entities appear this reporting period, including Dr Justin Coulson's Happy Families (ARN/iHeartMedia). Casefile True Crime (Audioboom) remained the #1 spot as the most downloaded Australian podcast in the country.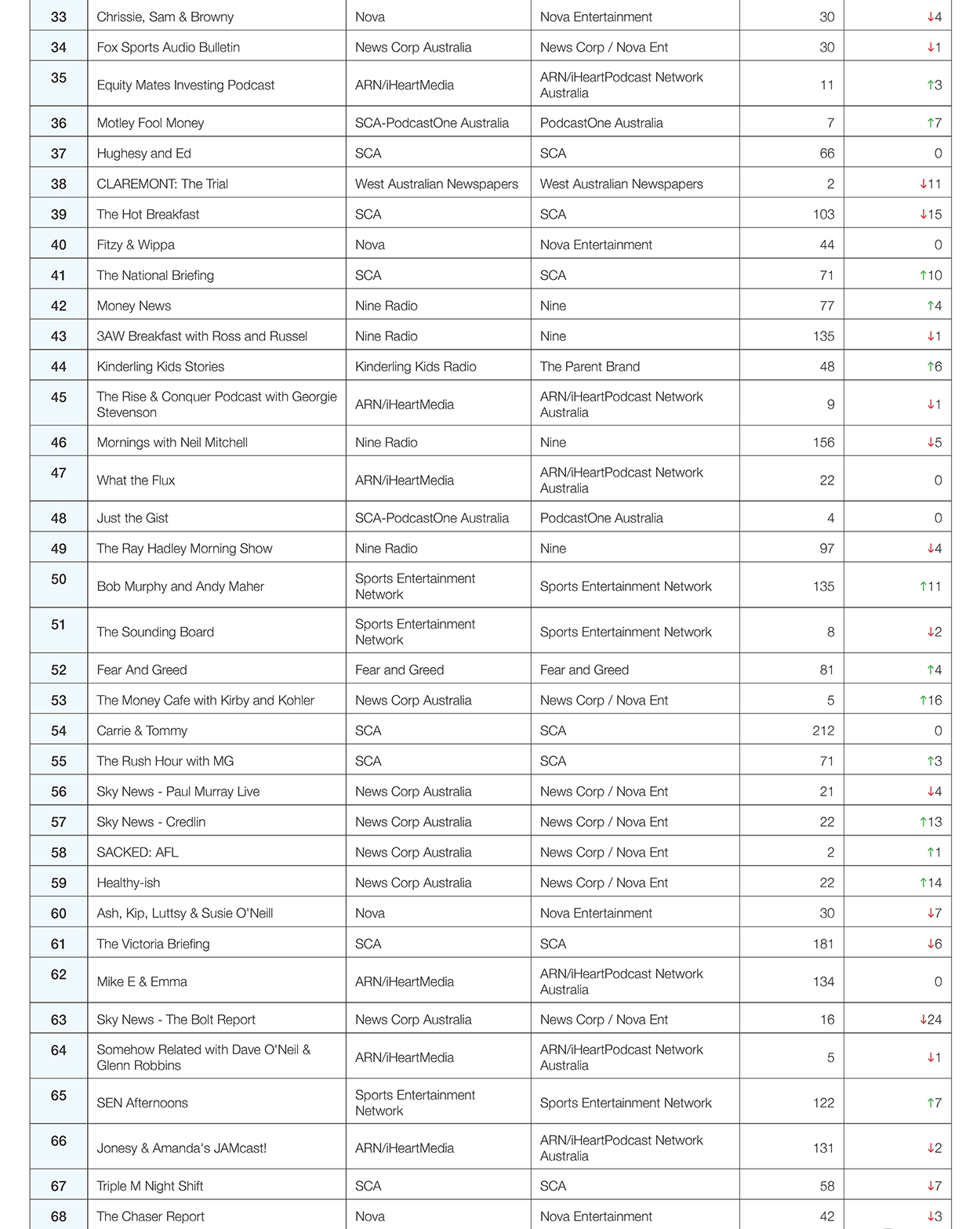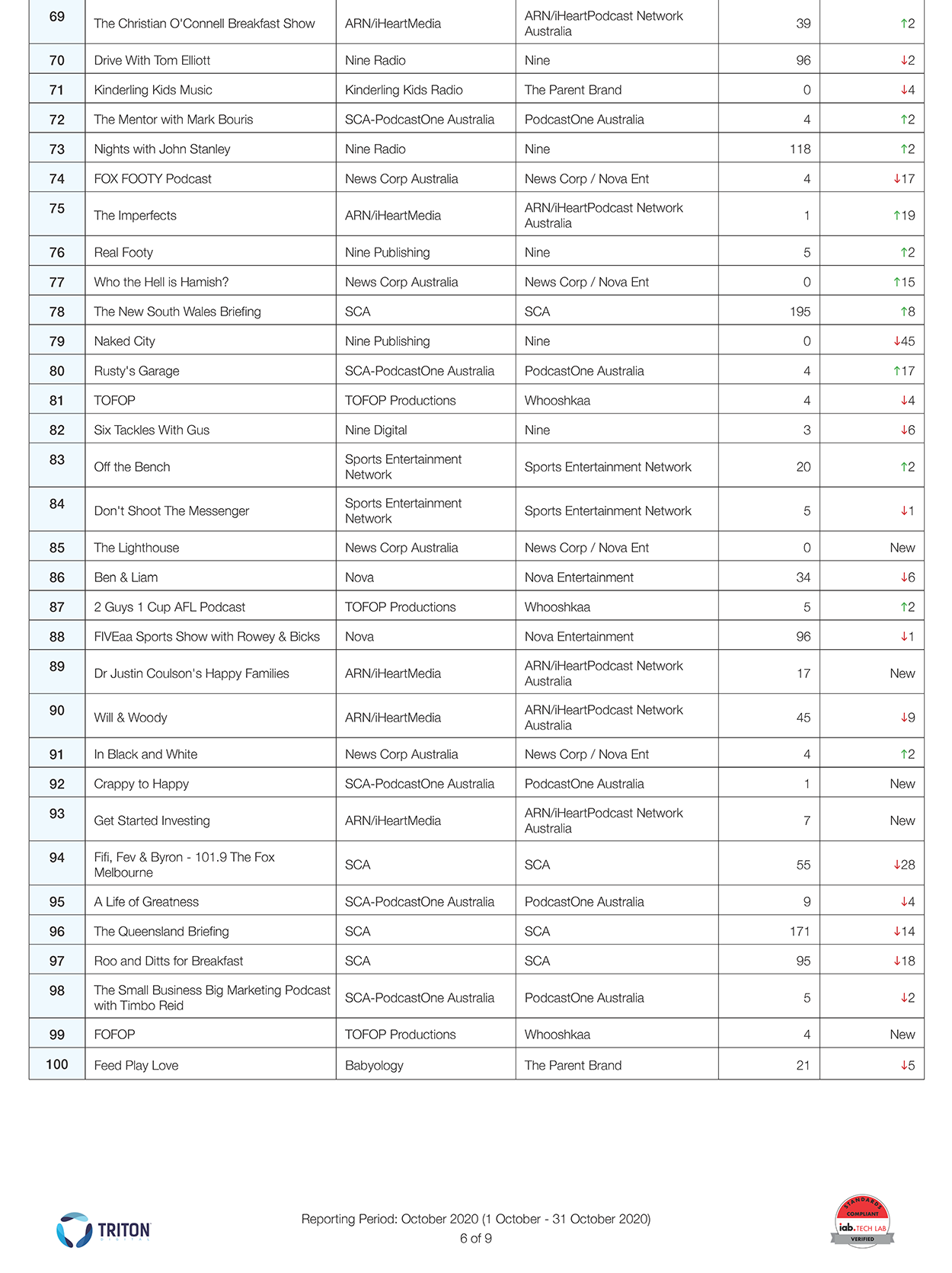 The total downloads of all shows by participating publishers in the month of October is 49.4M, up from 48.7M the previous month.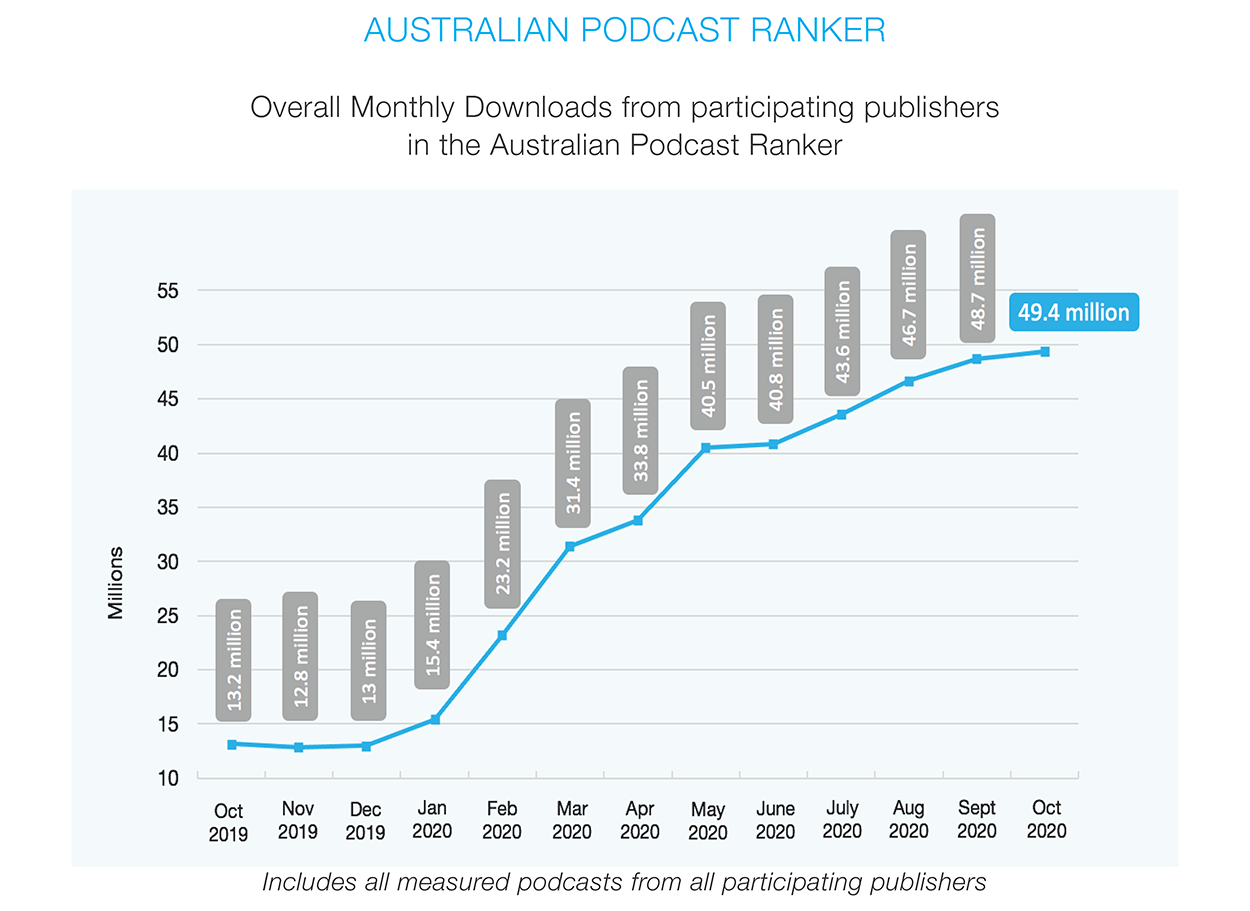 THE SPIN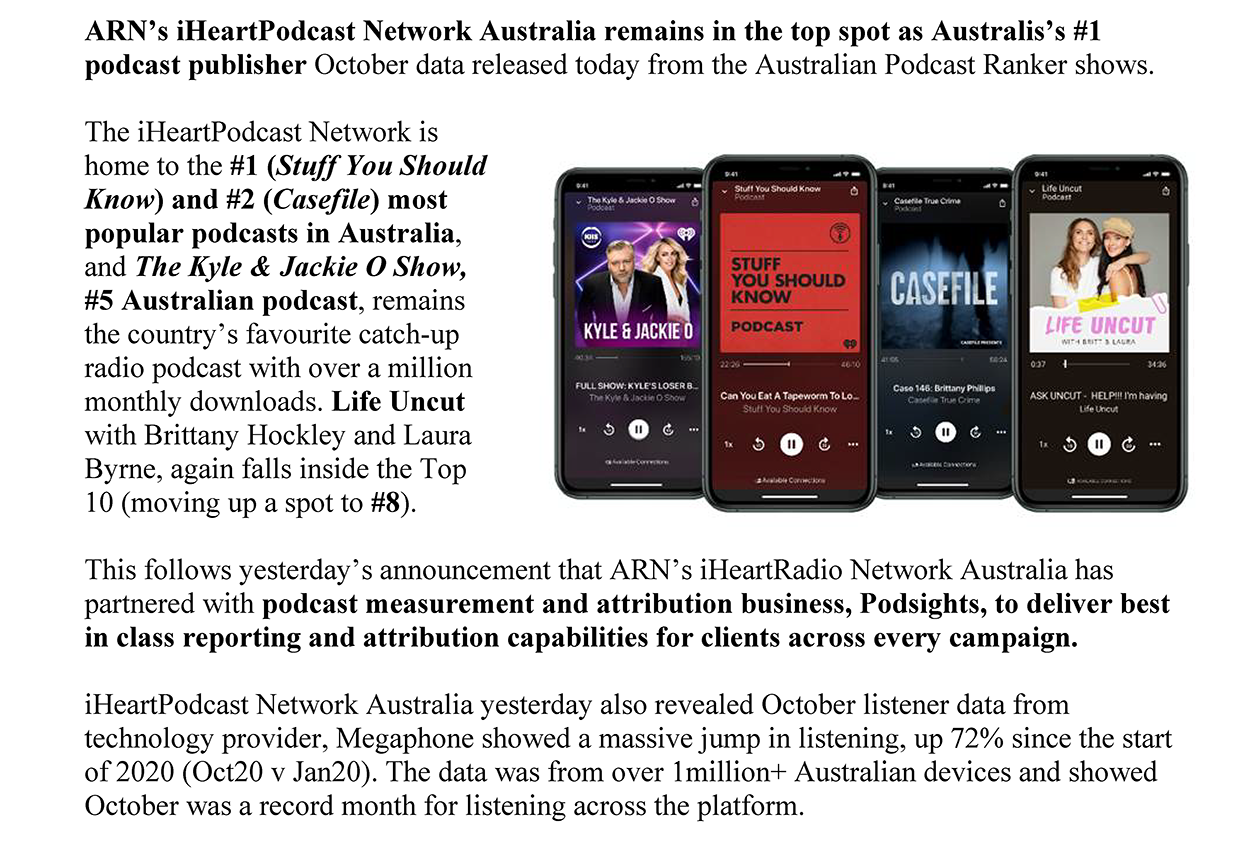 ---
Subscribe to the radioinfo podcast on these platforms: Acast, Apple iTunes Podcasts, Podtail, Spotify, Google Podcasts, TuneIn, or wherever you get your podcasts.