Friday, September 30 was International Podcast Day and as part of the celebrations, the ABC hosted the inaugural OzPod 2016 conference.

The conference brought together a compelling range of Australian podcasters, broadcasters and industry commentators. Among them, Geraint Davies from ARN, and the ABC's Richard Fidler.

There were several sessions across the day from focusing on the commercialisation, advertising and revenue models surrounding podcasting to building an audience.
Alicia Sometimes from The Outer Sanctum also spoke and was invited along after creating a national furore with her podcast, which she hosts with a group of footy loving women.
In a nutshell, Eddie McGuire, Danny Frawley and James Brayshaw joked about holding sports journalist Caroline Wilson's head under water as part of a fundraiser for MND research, live to air on Triple M.
"It was unintentional! We found an article on MSN which talked about the comments that were made before the game on Queen's Birthday Monday. We were shocked by the comments and decided to have a chat about it.
A podcast creating news headlines.
The Keynote address came from American Manoush Zomorodi from WNYC's hugely popular Note to Self podcast.
Research was also released offering new insight into the listening habits of Australian podcasters.

"Podcast audiences are telling us they're listening more and they're listening longer," said Linda Bracken, ABC Radio's Head of Content & Digital.
Research highlights included that:
On average, podcast audiences listen to an average of 5.5 podcasts per week. Nearly 1 in 5 (19%) listen up to 11 podcasts per week.
News, Current Affairs & Politics is the genre of podcasts most widely listened to (59%).
An average of 80% of podcast audiences listen the whole way through their chosen podcasts.
Evening is the most common time to listen to podcasts with 47% of podcasters, who listened in the last week, listening in the evening (M-F). 44% listened in the afternoons (weekends).
Smartphone is the preferred device to listen to podcasts for 1 in 2 respondents; rising to 70% among 14-34s.
The majority of respondents have been listening to podcasts for more than 3 years.
Home is the place where podcasting happens most, with 76% of respondents listening there within the past month.
Trialling new podcasts occurs regularly with 1 in 3 listening to a new podcast in the past week.
1 in 2 respondents indicated they discovered new podcasts via word of mouth recommendations.
Radio Futurologist James Cridland hosted a session titled Who's Your Audience? in which he also revealed research, including how we are listening to Podcasts.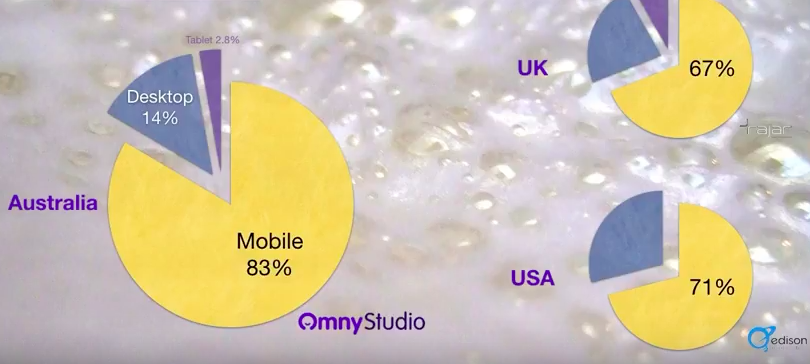 "If you look at this you'd think podcasts are enjoyed while you are on the move," James said.
"…and you'd be right but also you'd be wrong."
"While the car is an important place for podcasts the vast majority of podcasts are consumed from home," he states.
It was clear participants soaked up the sessions and speakers and look forward to celebrating International Podcasting Day, with a second conference anticipated for 2017.
You can watch James Cridland's full presentation below.