2Day FM's Sam Frost has hit out at New Idea magazine after it published a story suggesting Sam and her partner Sasha had broken up and 'unfollowed' each other on Instagram.
It's not the first time the magazine has printed speculation about her relationship with the man who won her heart while starring in the Batchelorette.
"Sam Frost was recently forced to deny rumours she and beau Sasha Meilczarek have split – but despite this, the couple are reportedly spending less time together, and have now unfollowed each other on Instagram," the magazine printed.
And Sam was not happy.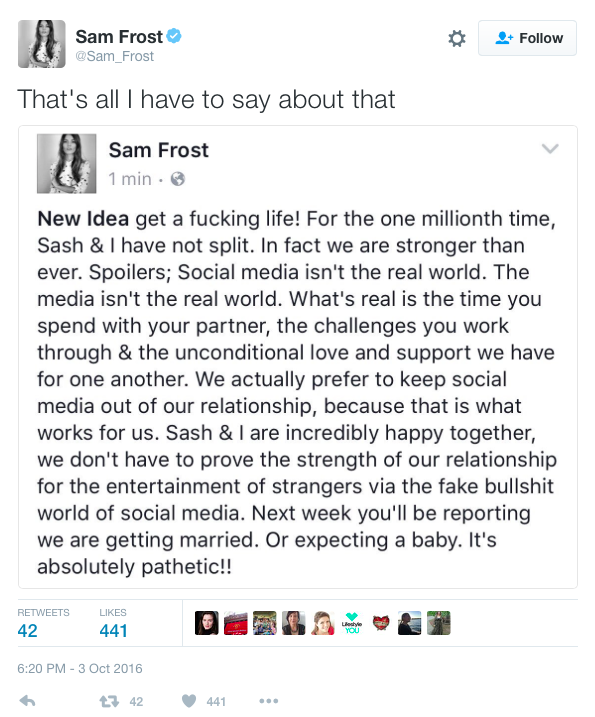 But the magazine is convinced they are on to something.
"Most tellingly, New Idea can exclusively confirm this morning that the couple have also stopped following each other on Instagram."
Going on to say.
"Whatever the reason, we hope they are okay."
"It's absolutely pathetic," says Sam