First Day Review by Peter Saxon
Most days I jump out of bed at the crack of noon. For me, Breakfast shows start about three hours after I go to bed. Happily, the marvels of digital recording allow me to listen to Breakfast and get my sleep too.
This morning, however, I rose at 7:30 to listen to Christian O'Connell's first day 'live' on GOLD104.3.
It didn't start well. The first thing I heard was a few seconds of dead air while O'Connell found the script for a nursing home ad. His read wasn't the most convincing. But he did a great job of inserting the "aww factor" by emphasising that pets were welcome. A man who brings his dog out from England as part of the family can't be all bad.
Later on an ad for a local BMW dealer was better but still sounded wooden as it was obvious that names and places that were foreign to him weren't exactly rolling off the tongue.
Nontheless, after my second coffee my mood improved and so had the show.
Rather than pretend he's already a true Melburnian O'Connell has wisely opted to use his rookie status as the butt of all jokes. Even Patsy the newsreader was in on it saying that she expected him to stuff things up.
"Give me a chance," he told listeners, "I've moved my family out here. It's a long way to come just to get fired."
The first in a series of a dozen or so pre-produced segments called "Things you didn't know about Christian O'Connell" said, "There are many unforeseen side effects to Brexit and Christian O'Connell is one of them."
As a clever way of connecting with his new audience he invited calls from listeners who were also on their first day of work this Monday.
A long discourse on how people, as children, chose their footy teams was a really entertaining way of highlighting the similarities between his soccer roots and his newfound love of AFL. To show he was genuine, he called it soccer not football which would have been a really difficult thing for a pom to get their head around. He invited callers on that too.
He promised to personally call back anyone who texted into the show. He'd racked up hundreds of call backs by 8 am.
So far, in my opinion, he had done more to engage and keep listeners than to lose them. He can be blunt and a little acerbic at times but with such charm that only a Pollyanna could take offence.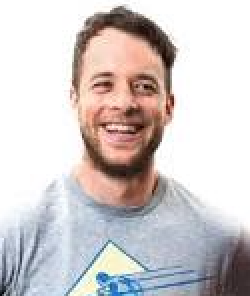 To me, the most impressive thing about O'Connell was the way he gelled with his new team. For the most part, the banter sounded unforced. People weren't talking over each other or trying too hard to make a funny contribution on the first day.
Then Hamish Blake called in for a chat to plug Nine's new show Talking 'bout Your Generation. Here was an opportunity to hear one of Australia's greatest ad lib conversationalists (on home ground) go head to head with Britain's best.
They greeted each other, as celebrities invariably do, as closest of friends. Whether they are or not, I don't know but they truly sounded as if they were. It was a conversation about nothing in particular but it was enthralling radio. And that's what really matters.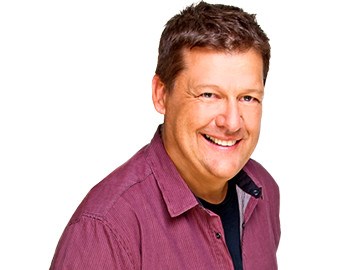 9:00 am came and went and the Christian O'Connell Breakfast show was still on air despite the GOLD104.3 website indicating that the Craig Huggins, the morning show had taken over.
I checked the site to see what time the show was scheduled to end and all that it said was that it is on-air each weekday from 6:00 am.
Finally, the 9 am news came on at 9:08.
After the news O'Connell was back to inform his listeners that from this point forward the GOLD104.3 Breakfast Show will go til 10:00 am.
I'm guessing that most thought that to be great news.
Read more and listen to audio from the show here.
Peter Saxon