Lee Cornell has consulted radio around the world. Most recently working at RAIN Media orchestrating some great industry seminars in person and virtually during the pandemic.
Lee has moved to the world of podcasting for his next chapter.
---
Dave Charles: Lee, you have a great background in Australian radio. Give our readers some of your career highlights. in 'radio'
Lee Cornell: Thanks Dave, It's been a long and winding road globally as you know; and one you and I have experienced together on several occasions, in the UK, Canada, and AustralAsia by extension.
It began for me in Australian broadcast right at that turning point from AM, to the advent of FM downunder; and being around people like Rod Muir, Trevor Smith, Ian Grace, Glenn Wheatley, George Chapman, Barry Chapman, Marius Webb, and others who were instrumental in shaping the unique networks, brands and benchmarks that would go on to shape the evolution of Australian broadcast nationally.
From an early on-air and radio standpoint, highlights included working at the great Australian AM'ers, including Consolidated Broadcast's 6PM in Perth, the Lamb family's 2KO in Newcastle and Sir Frank Moore's 4IP in SE Queensland, that dominated their markets back in the day.
That alongside a brief flirtation with TV doing the Rock Show series for EMI/TCN 9 nationally out of Brisbane, later programming COAST ROCK FM on the Central Coast, and launching Mike Webb's NEW-FM in Newcastle, are all great memories. Inspired particularly by Rod and Ian.
It prompted my move to the UK and full-on radio programming back in 1997; and developing my own international perspective; something I've spent the better part of 20 years since, doing globally.
It was a great time to be in England back then, as radio flourished under an expanded ILR FM license schedule; Tony Blair was PM leading the country, and 'Brit-Pop' reigned supreme. Over almost 10 years in the UK that followed, highlights included working initially for, and reporting to, Capital FM's legendary Group Director, Richard Park, based at his OCEAN/POWER FM license in the South of England.
That in turn led to meeting and working with great people like Martin Ball, Steve Power, Giles Squire, John Joseph, and the Metro Radio Group UK, establishing WAVE 105 FM the first independent major FM regional licence for the south of England, that still dominates the region today, (and is now a flagship of the BAUER MEDIA Group UK).
We also developed the PULSE FM/GOLD AM Radio Network in the North East of England; and as Group Program Director of UK News Ltd's TWG/Wireless Group Network under CEO and former UK Telegraph Editor, Kelvin Mackenzie, developed a 24 station ILR FM radio group nationally across England, Scotland and Wales, with London's national TalkSPORT as the masthead.
Following a brief return to Australia to set up the RADIO 2 Network at Olympic Park in Sydney with CEO Andrew Thompson; I moved to the USA as a Permanent Resident in 2006. It's coming on 15 years now, living and working in the USA , the last 8 years as Vice President and Head of Summits, for Kurt Hanson's RAIN News USA establishing a schedule of live 'thought-leadership' Summit Events globally in the digital space including New York, London, Toronto, Philadelphia, Las Vegas, Dallas, Chicago, and Melbourne.
Prior to joining Kurt, I was OM / Mec Networks for Mike McVay Media, programming Blazin' 98.9FM in San Diego; worked with Daniel Anstandig launching his Listener Driven Radio/LDR and its first international major group affiliations including VIRGIN ITALY, RADIO 105 Italy/Gruppo Finelco, Radio Monte Carlo, and Kagiso Media/South Africa; and a Canadian nine month residency with the Evanov Group in Toronto as Group Brand & Content Director based at their Z103.5FM flagship, and launching LIVE 105 Halifax in Canada.
I'm totally 'digitally' focused these days as the 'radio' we've historically known, morphs into a much larger global on-demand 'audio' conversation post-pandemic…
Dave Charles: Who did you learn from and who inspired you in Radio along the way in your radio life?
Lee Cornell:Without question, being around and getting to know great and visionary Australians like Rod Muir, Trevor Smith, Ian Grace, George Chapman, Glenn Wheatley and Sir Frank Moore has been inspirational at key points in my early radio career. For me, looking back, they were foundational; and when combined with the international relationships and life-long friendships I've had the good fortune to establish over the years since, with great people including Martin Ball, Giles Squire, Paul Chantler, John Myers, Jay Crawford, Duff Roman, Mike McVay, and Dave Charles among others; has been transformational.
It's always about great people and the relationships you build; get that right and everything else just naturally follows.
Dave Charles: What do you see as problematic for commercial radio in Australia and other parts of the world?
Lee Cornell: Actually I think 'radio' in Australia is in 'rude health', and evolving very successfully into a broader multi-layered vision of what broadcast media, and non-linear engagement, will and should be going forward.
The major networks in Australia in ARN, SCA, NOVA, and our traditional ABC/triple j networks are as I write, at various stages of repositioning and refocusing their national brands with an evolving future-view on content that is built for new audience engagement opportunities post-pandemic into 2023 and beyond.
By example, ARN with its current international infrastructure of iHeartMEDIA content; re-imagined GenZ focused CADA network; expanded national Kyle & JackieO content push; and a new regional vision evolving from the merge of ARN and Grant Broadcasters.
Additionally SCA with its expansive and all-encompassing new LISTNR multi-platform engagement, against a back-drop of heritage Triple M/Hit brands; is all collectively impressive. Australia as a radio and audio market continues to punch way above its size and weight, with a clarity that just cuts through.
We can't underestimate what has transpired globally over the past almost three years during this pandemic. It's accelerated and triggered rapid change in business terms. Many businesses have pivoted, evolved, re-purposed, or simply 'gone away'.
Not only have new media engagement platforms emerged globally; among them 'podcasting'; which now has a long-term life of its own as a platform, albeit in a 'long-tail' and messy content reality that is still shaking out at present.
Traditional media (think 'radio') depending on where it is in the world, is a more national DAB+ digital conversation in the UK led essentially by Global, Bauer, Wireless, and the BBC; whilst less cohesive at present in Europe as the big brands like NRJ and RTL redefine; and still more traditionally AM/FM based, conservative, and market centric led by the iHeartMEDIA/Cumulus networks in North America.
We need to be thinking now from a broader, deeper, and layered non-linear engaged 'AUDIO' framework, as opposed to a narrow, linear 'RADIO' conversation. This is going to have the greatest new audience relevance, growth, and traction in an 'always on' digital space going forward.
Dave Charles: Tell us about your new venture in podcasts.
Lee Cornell:The London based The Podcast Radio Network (PRN UK) was borne of a vision CEO/Founder Gerard Edwards had, and he, Paul Chantler and I discussed over a lunch at The Ivy following the RAIN SUMMIT EUROPE event in London back in November of 2019.
I'd been gravitating toward PODCAST as an engagement vehicle for some time; and it was an easy decision to join them as a Partner; it just made sense; and then the pandemic hit and PRN was perfectly positioned to capitalise in a totally non-linear way; with audience and content engagement, that played out on-demand, at will, in-the-cloud; and also through DAB+ licenses with PRN's linear network of digital stations across the UK in major conurbations including Glasgow, Manchester, Birmingham and the London 2 multiplex.
At DAB+ broadcast we run a national weekly schedule of rotated podcast content; with 'pod-jocks' across that national grid. In addition we run a full array of podcast platform engagement that includes Alexa skills for smart speakers, Android/Apple Apps, RADIOPLAYER and TuneIn apps. TRITON DIGITAL is our monetisation and platform partner globally, and as you would expect we have the attention of global digital partners in this relatively new podcast space; particularly as we are both a 'global podcast non-linear/on-demand digital content network' and a 'podcast DAB+ digital broadcaster' in the UK.
We also introduced a 'PODCAST FUTURES' series of events beginning in London February 22nd this year with a second event planned for New York in the Fall Q3 …the overarching focus being 'the North American Podcast Experience, 'Getting Heard into 2023 and beyond', which tackles that 'long-tail' reality for agencies, brands, advertisers, and creators alike as they strive to build value.
Dave Charles: Will podcast networks replace radio and if so, where do you see that happening?
Lee Cornell: It's more a case of radio capitalising on this new layer of non-linear AUDIO audience platform engagement, as an extension to, reinforcement of, and expansion in its traditional linear 'radio' talent, content, and schedule; it's a new opportunity.
Radio still owns that ease of access. How the 'car-dash' plays in all this going forward; and what is afforded through platforms in the digital AUTO space, is something we are currently exploring with partners.
AustralAsia, the UK, Europe, Canada and some Latin American regions have really embraced the non-linear AUDIO opportunity already, with varying degrees of engagement and success to date.
Dave Charles: Give us your Top 5 podcasts and why they are worth listening to.
Lee Cornell:I should preface by saying I don't regularly listen as much as I'd like to, or time allows; but in fast order it's hard to go past The Joe Rogan Experience at 11 million listeners per episode, and an estimated million downloads a month. Rogan is a 'marathon' length by podcast norms, but delivers superbly, and is just great conversation that draws you in; which is likely why Spotify values it at a reported US $100M, and listeners can't get enough.
True Crime as a podcast category always does well with audience, and for me I like Kristi Lee's (an Aussie!) Canadian True Crime Podcast series on Apple. Kristi really researches her topics, and understands her audience; as does J.A .
Lovelock's Behind The Yellow Tape a more 'serious crime' focused podcast; and am currently listening to Ian Sander's Cold War Conversations: an award-winning podcast that is preserving the stories of the Cold War before they are lost forever.
Both are in the PRN array of podcast content. Podcast has such a 'long-tail' and we're constantly discovering new conversations and content…
Dave Charles: Who has a good handle of podcast content in Australia. Give us your overview.
Lee Cornell: I tend to gravitate toward independent podcast clusters who are establishing and in the process of building new global and regional relationships.
Having said that, Australia has an exceptional major media group/radio network infrastructure; it's multi-faceted, and readily embraces and adapts to new audience non-linear opportunities in the space.
Against that backdrop Sharon Taylor's Omny Studios has gained international traction. As SVP Podcast Strategy & Product Operations at Triton Digital, she really has the measure of where the revenue and growth opportunities lie in terms of potential future podcast industry growth.
At the other end of that podcast spectrum, I've particularly watched Jay Walkerden's independent Podshape build over time downunder into a significant and essentially 'Australian' content array. He understands Podcasting as a new platform with his extensive broadcast background.
Globally 'podcasting' is still new media, and morphing daily into a better sense of order and opportunity as a revenue business. be it programmatic, embedded, agency/brand led or otherwise.
Dave Charles: Radio must be super local to survive. Comment on that statement.
Lee Cornell: Going forward, it's an interesting challenge and position for traditional 'radio' now.
In the UK there's a conversation around the 'power of community' going forward, and how that may play out in terms of new and different networks that are more driven and shaped locally; It will be a layer distinct and outside the already consolidated and big commercial network brands that evolved from a past ILR schedule; into today's national entities.
Scale is going to determine the revenues and value of any engagement; and how viable that business can be.
Again it's an evolving conversation that doesn't model around 'radio' as we've known it. Audience has moved on with a new ability to engage 'at will on their timelines'. Innovations in the car, the cellphone, and the computer are basically accelerating all that now, everyday
Dave Charles: If you could give radio station advice on the key ingredients for success in 2022, what would that be?
Lee Cornell:Well I wouldn't be thinking in terms of a 'radio station' and geographical 'mast', with a 'set' of 'jocks', and an 'advertising spot' schedule that is limited to a 'minutage' around 168 linear hours a week.
Over the last 80 years we've pretty much explored that; its limitations; and seen how that's now a race to the bottom. I was driving back from L.A. listening to POWER 106 and KIIS this last weekend, and thinking how much radio hasn't changed.
I'm not being critical of either station, but what they represent as purely 'radio' platforms.
The challenge is an AUDIO one now. If you start with that 'always on' proposition, anywhere at once, it's a blank canvas for an unlimited future…
Dave Charles: Our readers may have other questions on podcasts Lee. How can they reach you?
Lee Cornell:I'm available via email on [email protected] ; my website at https://www.leecornellmedia.com/ ; or by calling me directly at U.S, +1 734-255-4894.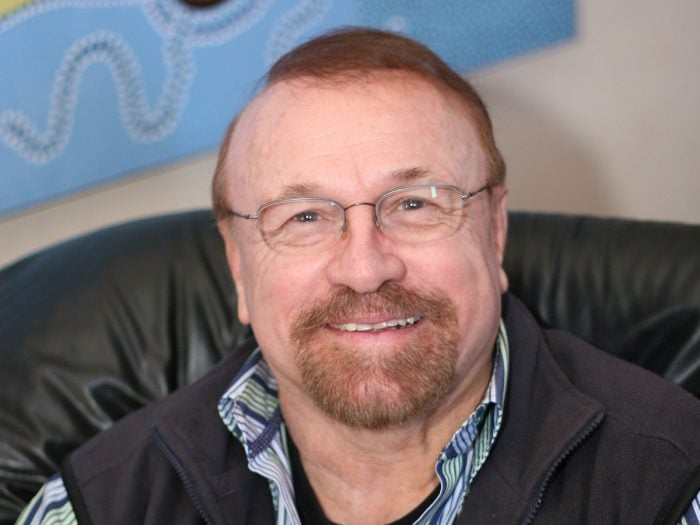 Dave Charles, President Media RESULTS Inc.
Mobile: 289 242 8313.
Email: [email protected]
www.mediaresults.ca