Australia's media agency market has shifted strongly into recovery mode in March according to the Standard Media Index, with total bookings up 2.1%.

Early bookings for April and May show growth of more than 20% from last year's COVID-affected months.

The March result came after a large $116 million surge in late Digital bookings was recorded, giving Digital the strongest growth rate this month of 15.6% as bookings to Programmatic media jumped 28%, Social Media ad spend rose 20.1% and Search bookings jumped 16.5%.

Broadcast TV and Radio also delivered higher ad spend in March of 7.2% and 0.2% respectively.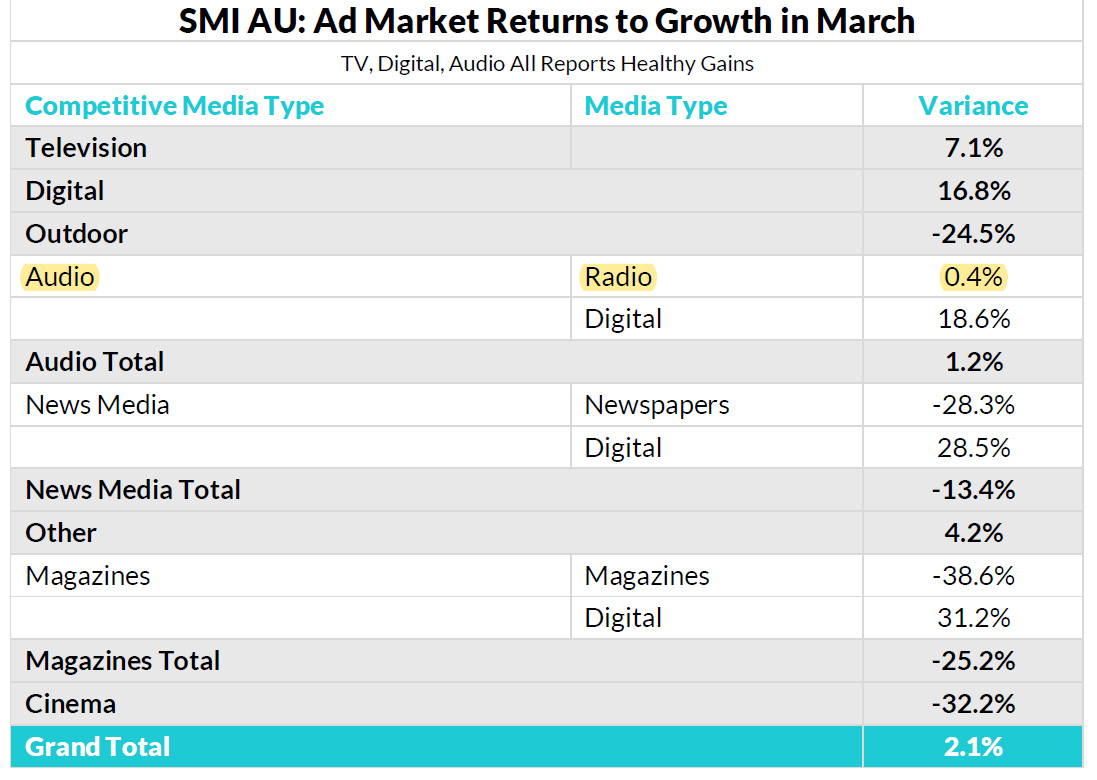 And SMI's Forward Bookings detail shows the stronger demand will continue with the early April data up 20% (ex Digital) from last year's COVID lows and within that Radio ad spend is already up 16.6% and Outdoor bookings are already up 9.4%.

And SMI AU/NZ Managing Director Jane Ractliffe says the stronger ad spend was also already evident in May with total confirmed ad spend just $900,000 below last year's total – before the month had even begun.

She says, "We're now heading into unchartered territory as we've never before seen such huge growth in ad spend and expect to be reporting record levels of growth over the next few months, but of course it's coming from an extremely low base.

"Even so the numbers are mind-boggling as the very early April numbers are already showing Food/Produce/Dairy advertisers growing budgets by 68% over last April, while the Home Furnishing/Appliances category is already up 129% in the early data and Gambling ad spend is up 162%. And SMI's media subscribers with access to our Forward Pacings data can track exactly where this renewed ad spend is heading."

And Ractliffe says the early data for Radio in April is very encouraging, "The Metropolitan Radio market will also book a huge April result with early ad spend data up 28%."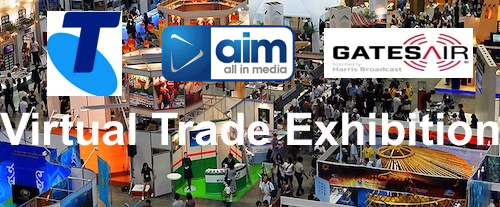 ---
Subscribe to the radioinfo podcast on these platforms: Acast, Apple iTunes Podcasts, Podtail, Spotify, Google Podcasts, TuneIn, or wherever you get your podcasts.