As SCA's LiSTNR app gains momentum, SCA Chief Sales Officer Brian Gallagher has appointed a new sales leadership structure for digital audio.
Kim Norman (pictured), currently Head of Podcast Sales, will take on the role of Head of Commercial – Podcast and Partnerships in the new structure. She will be responsible for managing the commercial relationship between LiSTNR Original Podcasts and Sales, ensuring SCA maximises the commercial potential.
Reporting to Norman will be Angie Stavros who moves from Group Sales Manager – LiSTNR podcasts into a new role as Commercial Partnerships Manager.
Jonathan Mandel (pictured), currently Head of Streaming Sales and Operations, has been promoted to the newly created role of Head of Digital Sales and Operations. He will be responsible for driving 'on network' digital revenue for SCA with a core focus on digital audio, social media, video and display.
As part of these sales leadership changes, the digital and podcast sales teams will merge to form a National Digital Audio Sales team, working independently to drive digital audio revenue growth and alongside National Head of Radio Sales Nikki Rooke's team to extend SCA's commercial reach across all its audio platforms to deliver a leading-edge service to its advertising partners nationwide.
"The recent launch of LiSTNR represents a watershed moment in the history of SCA, as we redefine our business model to operate seamlessly across many platforms, increasing our audiences and our advertiser appeal," says Gallagher.
"Kim's success in building the Podcast Sales team and driving the team's continued revenue success gives me absolute confidence that she will be exceptional in this new role and continue to champion the growth of LiSTNR and all things digital audio at SCA. Branded podcasting is contributing strong growth and is a huge opportunity for the business.
"Jono's digital knowledge and expertise is an absolute asset to SCA, his high level of skill and passion for all things digital will see him continue to excel in his new role."
Norman and Mandel's appointments are effective immediately and they will report to Gallagher.

LiSTNR is SCA's curated and personalised, free app offering radio, podcasts, music, and news, creating a new audio destination for all Australians. Highly personalised, it provides listeners a new world of audio entertainment, with their own daily feed of audio and easy discovery of new content through curated recommendations.
Signed in users allow LiSTNR to provide a large scale known audience, enabling dynamic ad targeting, based on demographics and behaviour, offering brands unique audio advertising and partnership opportunities.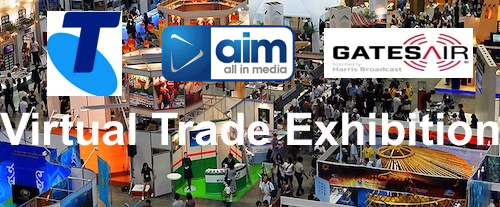 ---
Subscribe to the radioinfo podcast on these platforms: Acast, Apple iTunes Podcasts, Podtail, Spotify, Google Podcasts, TuneIn, or wherever you get your podcasts.