New and upcoming podcasts include inspiring stories from CQU, Melissa Doyle's Powerful Story and a new series called Podcast Host Revealed

---
A new in-house podcast from CQUniversity Australia is helping guide listeners in transforming lives, as people with big dreams share their stories of taking a life-changing plunge.

How to Change a Life launched earlier this month, and its creators say the project aims to inspire people left uncertain about life and careers in the wake of the COVID-19 pandemic.

The podcast hears from global industry leaders, and passionate locals transforming lives around them, with stories centred in Cairns, Rockhampton, Bundaberg, Melbourne, Perth, Brisbane, and internationally.

In the latest episode, Cairns 21-year-old Caitlin Peacock explains how a car crash, and subsequent time in prison, prompted her career dream of helping people as a paramedic.

Four Alumni of the Year recipients also share their stories, and the series also hears from global leaders at Deloitte and GHD, researchers exploring ways to improve mental and physical health, and high-profile Australians making a national impact.

Director of Strategic Engagement Chris Veraa says he's proud to see the in-house podcast share inspiring stories from across CQUniversity. "We know at CQUniversity our accessible and inclusive education and research help change lives every day.

"It's really compelling to hear about some of those life-changing decisions, first-hand from the people who made them, and then to explore the career and life journeys that follow."

How to Change a Life is hosted by Communications team member Mary Bolling, and the podcast's soundtrack is created by alumnus and Cairns creative Tristan Barton.

---
Melissa Doyle, smoothfm weekend announcer and the former host of Seven Network's Sunrise and Sunday Night programs, is the latest high-profile guest to step behind the Powerful Stories podcast microphone with
Powerful Step's CEO Tory Archbold and she doesn't hold back.

Doyle reveals to Archbold her innermost personal thoughts and emotions following her departure from Seven after 25 years; the stories that touched her heart and will stay with her forever; recognition of the different woman she is today and what the next exciting chapter in life holds for her.

Archbold says "Our stories have the power to shape us and we have the power to shape our stories. Melissa is a professional storyteller and now she is using her storytelling power to reintroduce herself to the world."

---
Piccolo Podcasts and Media will launch a brand-new original series, called Podcast Host Revealed, on Monday 29th March.

Hosted by founder of Piccolo Podcasts, Andrew Menczel, each episode focuses on one of the hosts from the variety of official Apple Podcasting categories to unveil what it takes to be a successful podcast host.

The series will launch with Walkley Award Nominated journalist, Ruby Jones, from Schwartz Media's daily news podcast, 7am.

Menczel says, "Podcasting is such a booming industry that continues to grow and grow. I'm really excited to show just how diverse and broad the industry has become. From Dungeons and Dragons to nail biting true crime, to short stories to help your kids brush their teeth – there's really a podcast for everything out there, and I plan on talking to as many of these hosts as possible!"

Future guests include Emmet Nichols of Impromptunes for the comedy category, Ted Richards of the Richards Report for business, George Sargent of The Convo for Education with more to be announced.

Season one is produced by Holly Mitchell and will launch on Monday 29th March with episodes will be released weekly.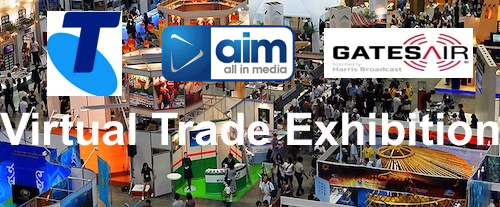 ---
Subscribe to the radioinfo podcast on these platforms: Acast, Apple iTunes Podcasts, Podtail, Spotify, Google Podcasts, TuneIn, or wherever you get your podcasts.