With the Melbourne International Comedy Festival officially kicking off today, Nova 100 again partnered with the festival for this special month and provided on air support to both local and international comedians.
As part of its collaboration, Nova partnered with Live Nation to present Nova One Night Stand, a two hour stand up comedy event last night.
Hosted by Nova's drive announcer Joel Creasey, who was in great form, the event featured Live Nation comedians including Becky Lucas, Chris Parker (main picture), Guy Montgomery, Melanie Bracewell, Nazeem Hussain and Urzila Carlson (pictured below) entertaining a crowd of 300 listeners, giving them a taste of the month ahead with a night full of laughs.
Nova 100 breakfast announcer Chrissie Swan and work announcers Jamie Row and Mel Tracina, also joined listeners and guests for a successful evening of comedy.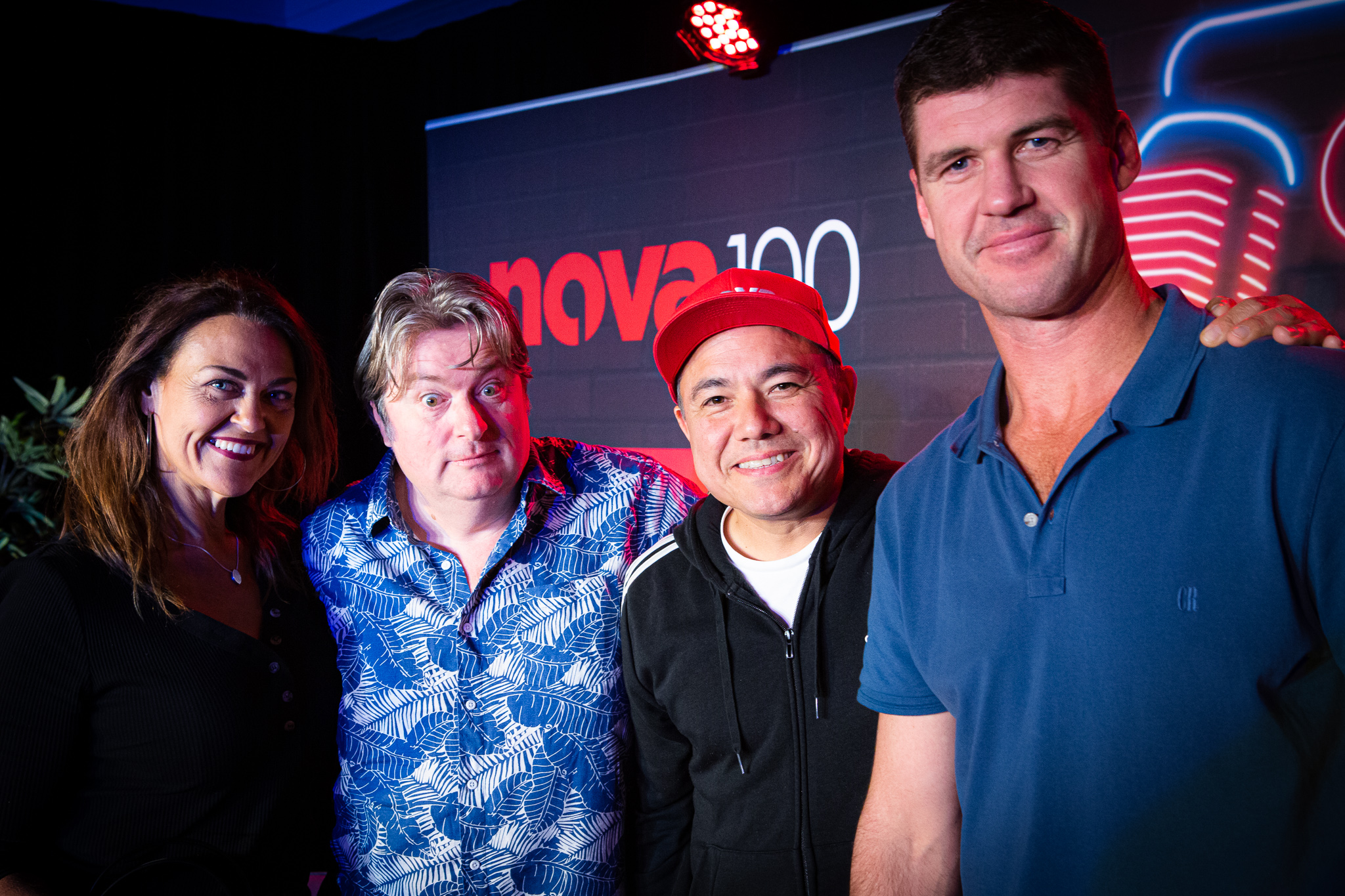 This morning Chrissie, Sam & Browny officially launched the Melbourne International Comedy Festival (MICF) with their annual comedy festival OB from the Lower Town Hall.
The outside broadcast kicked off with the Early Breakfast Show featuring Deano, Jack & Ash, who broadcast live from the Lower Town Hall from 5am, followed by Chrissie, Sam & Browny's breakfast show from 6am featuring a dozen high profile comedians including Zoe Coombs Marr, Alex Ward, Mark Watson, Dave Thornton, Tom Gleeson, Adam Rozenbachs, Denise Scott, Becky Lucas, Judith Lucy, Nova 100 Friday regular Dave O'Neil, Urzila Carlson and Irish comedian David O'Doherty.
Both events were warmly received by listeners and the comedians as the festival was a casualty of COVID in 2020 and there was only a small window of comedy events held in 2021 between lockdowns, so Melbourne was buzzing as guests and the comedians were excited to see comedians back on stage and performing in front of sold out live crowds.