i98FM's Marty and Fairlie have given pirate radio show host Dan Morris his own show, after he was fined in court last week for operating IRIE FM illegally out of his home in Wollongong. He happily accepted the Breakfast duo's offer to be heard on the airwaves again…legally.
During today's chat, Dan explained how he set up the station that soon gained a group of loyal listeners who tuned into his daily show. It wasn't until he was interviewed for vice.com that the ACMA took notice and investigated…shutting the station down in January this year.
Inspired by his story, Marty and Fairlie decided that Dan needed another chance and contacted their boss to ask about putting him back on air.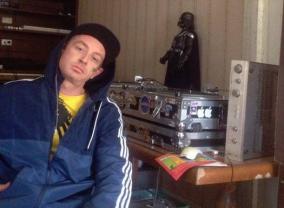 i98FM Content Director Tony Aldridge approved the request and said, "Whilst we don't condone pirate radio, we all have to start somewhere and unfortunately Dan (left) has learnt this the hard way. He is clearly a very passionate individual and simply wanted to share his love of radio and announcing with the Illawarra community. Everyone deserves a chance and so we thought why not give him a go at a career in the industry via the proper channels".
Dan's one-off show will air this Sunday night from 8:30pm on i98FM.